OUZERI, Cape Town's trendy Wale Street eatery, celebrated for its contemporary Cypriot and Greek cuisine, is serving up a host of exciting new dishes. The menu remains true to its core of balancing tradition and innovation, paying homage to the rich culinary heritage of Cyprus and Greece while embracing the bounty of fine South African produce.
At Ouzeri, a commitment to preserving traditional culinary practices is paramount, with chef Nic Charalambous drawing from his rich heritage of Cypriot and Greek cuisine to create the menu. With the launch of Ouzeri he delved into his family recipes, drawing inspiration from recipes past down through generations and traditional recipes discovered while travelling and interpreting them through his unique modern lens.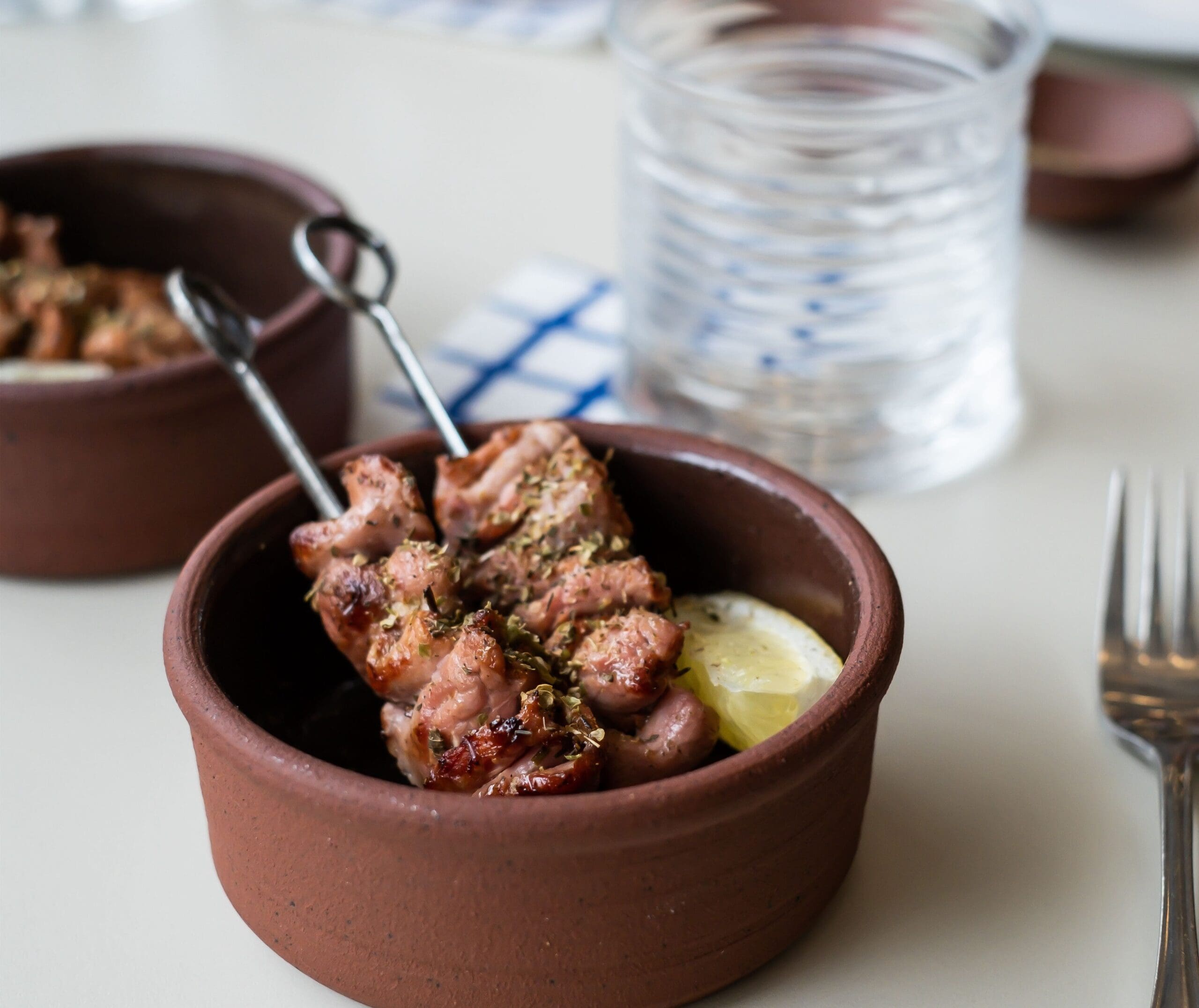 This season Nic is once again drawing from his travels and heritage, his most recent trip to these Mediterranean Islands forming the basis for the menu. Particularly of interest to him was how he could further explore the traditional diets of the region, incorporating a diverse array of interesting pulses, grains, and abundant greens into his dishes.
Nic has also doubled down on his dedication to finding the right balance between contemporary and authentic Cypriot Greek cooking, focusing on highlighting the regional cooking of the regions, respecting the history behind it, and then working to bring into focus the different flavour profiles through exemplary local ingredients.
"It has been really exciting for me to learn more and more, and then to pass that knowledge onto the team who then showcase this to our customers. It's this importance of establishing a connection between the origin of a dish, the landscape, climate, geography and culture, and then also merging that with Cape Town's own identity," he says.
This connection is exemplified in the unique new dishes on the summer menu. One such dish being the apaki, originating from Crete, which sees mountain herbs used to cure and smoke pork loin. This season the traditional dish has been made with the help of local artisans and producers. The famed Cape Town butcher Richard Bosman is making the apaki for the restaurant where it is then cooked over wild rosemary from Meuse farm, recreating the flavours of Crete in a truly local sense.
Another such example is the gamopilafo, a traditional, celebratory Cretan wedding dish. While traditionally made with mutton, goat, or rooster and finished with goats' butter, Nic brings his twist to this dish by using the finest lamb and mutton from the Western Cape along with Cream Of The Crop's cultured butter to replicate the taste of the goats' butter.
Looking towards Cyprus, the skordosxithia, a hyper seasonal broad bean dish, sees them braised in a traditional Cypriot method involving vinegar and garlic, and elevated with chargrilled pork belly glazed with a tangy vinegar sauce. The beef tartare hones in to central Greece, the local steak served with elements inspired by skordalia which uses walnuts in place of potatoes. Those who seek the freshness of the sea will be transported to the sights and scents of Serifos, where aromas of wild fennel fill the air, with the new tuna dish. The fish is briskly charred directly on coals and dressed in a textured charred spring onion salsa. The dish is further enhanced with a sauce of fennel, cucumber, and Ouzeri's in-house fennel flower vinegar, and finished with a sprinkling of pickled fennel flowers.
Ouzeri's new menu promises an unforgettable journey through the flavours and memories of Cyprus and Greece, brought to life with the Cape's finest ingredients, perfect for summer. More here, and see @biancaleecoleman on Instagram for some pics from the media lunch.
editor's note: the eliopita (bread, pictured at the top of the story) is something so popular – for good reason – that it will remain on the menu, hopefully forever because it is heavenly. Warm and carby, it can be broken apart with your hands, or use a knife if you're prissy, and smeared with confit garlic. Bread is life.