WHEN I first visited Epice, shortly after it opened in December 2019, I reviewed it for Daily Maverick, concluding with "what a joy this flawless meal was"; that verdict remains firmly intact.
Chef Charné Sampson was previously a sous chef at La Colombe, which is not only a fabulous restaurant (spoiler: they all are) but the umbrella group headed by Scot Kirton, who has given young chefs wonderful opportunities to shine as leaders of their own kitchens. Charné is accomplished beyond her years (she was 24 when Epice opened a little more than a year ago), and her food is all about the spice – delicately.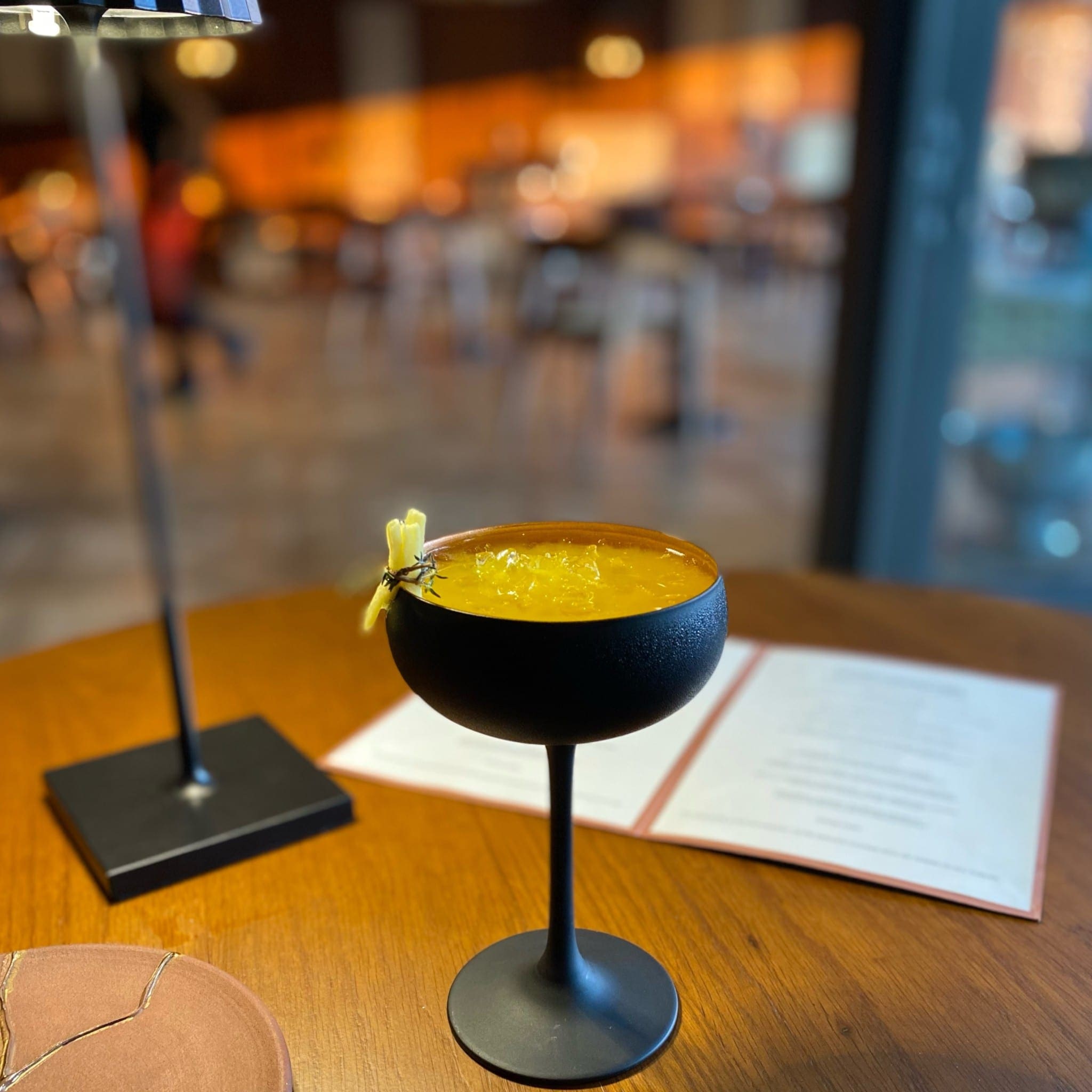 The experience began with a numeric, ginger and rum cocktail mixed at the table, from a drinks trolley with other options including bubbly and beer. Visiting three of the group's restaurants in the space of two days reveals that each one is individual yet at the same time, there are subtle threads running through the menus which create a cohesive whole.
For example, here the bread course (also presented at the table) has drippings for dipping (beef as opposed to chicken at Protégé), and a beautiful array of spices spread in a circle on a brass plate. It's also served with beer – Franschhoek Beer Company's La Saison – and the pull-apart anise and sweet potato bread is soft like a marshmallow.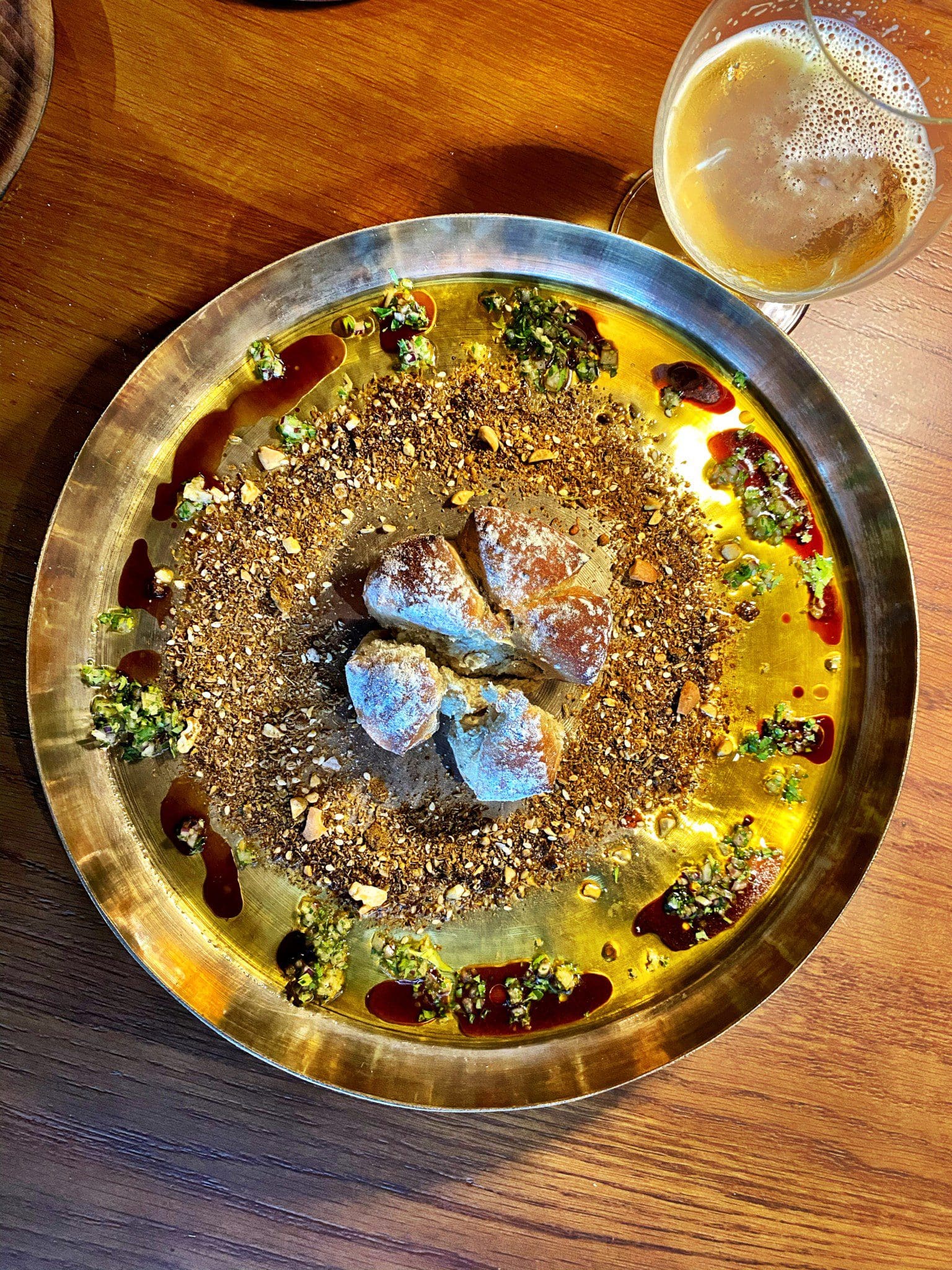 Wagyu short rib in a roti (featured image) is a tiny two-mouthful affair presented on a piece of wood, with chilli and ginger, paired with Fable Mountain "Night Sky" red blend. It's followed by tuna with mango and avocado with cumin and mustard (and a slangetjie); the wine is Keermont "Terrasse white blend from Stellenbosch.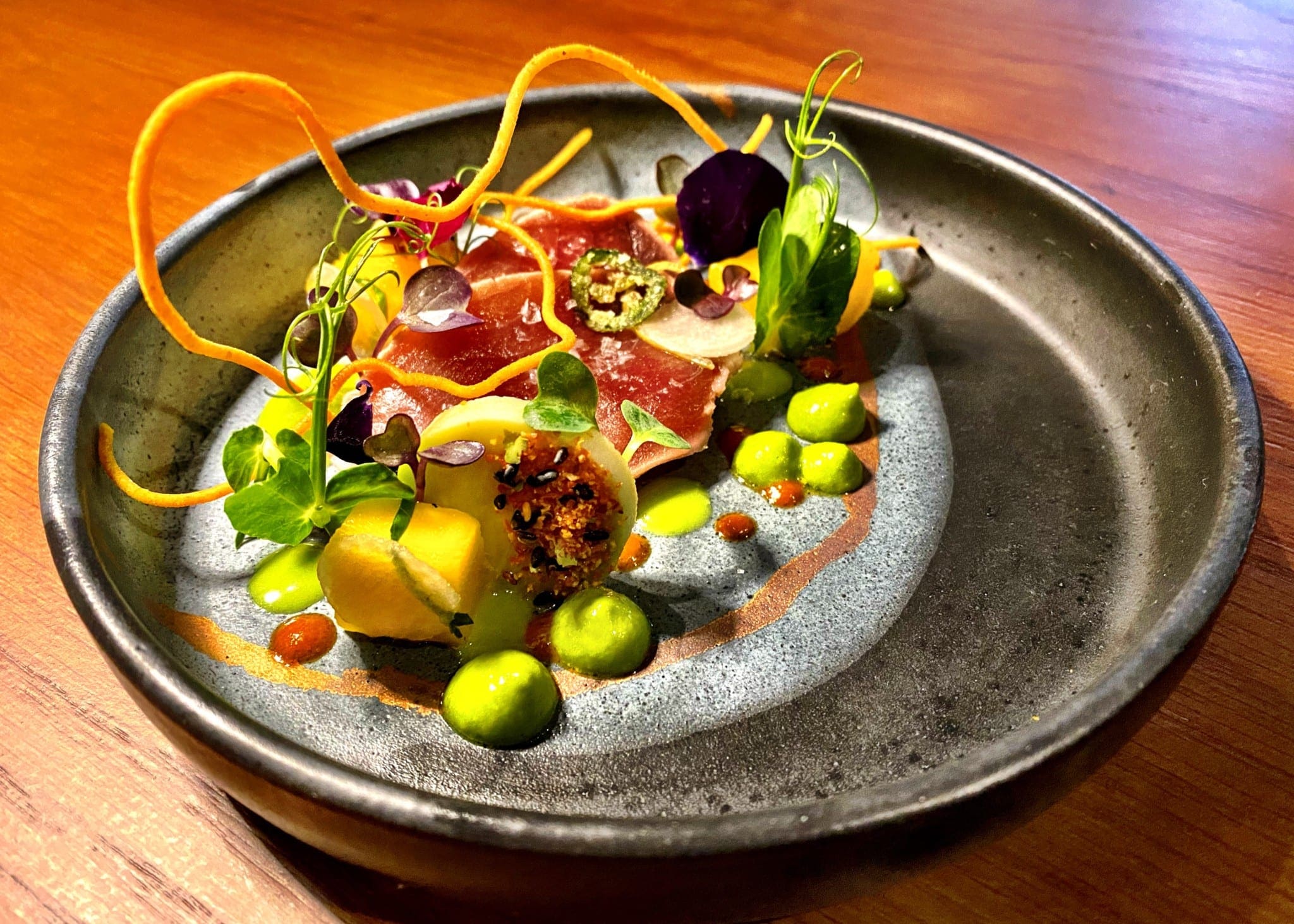 Then comes the sorbet trolley, with its little bell – as any good ice cream truck – filled with a selection of refreshing ices that are and aren't what they seem. I'll just leave it at that, because there's no point telling you everything and thereby ruining the delightful surprises along the way.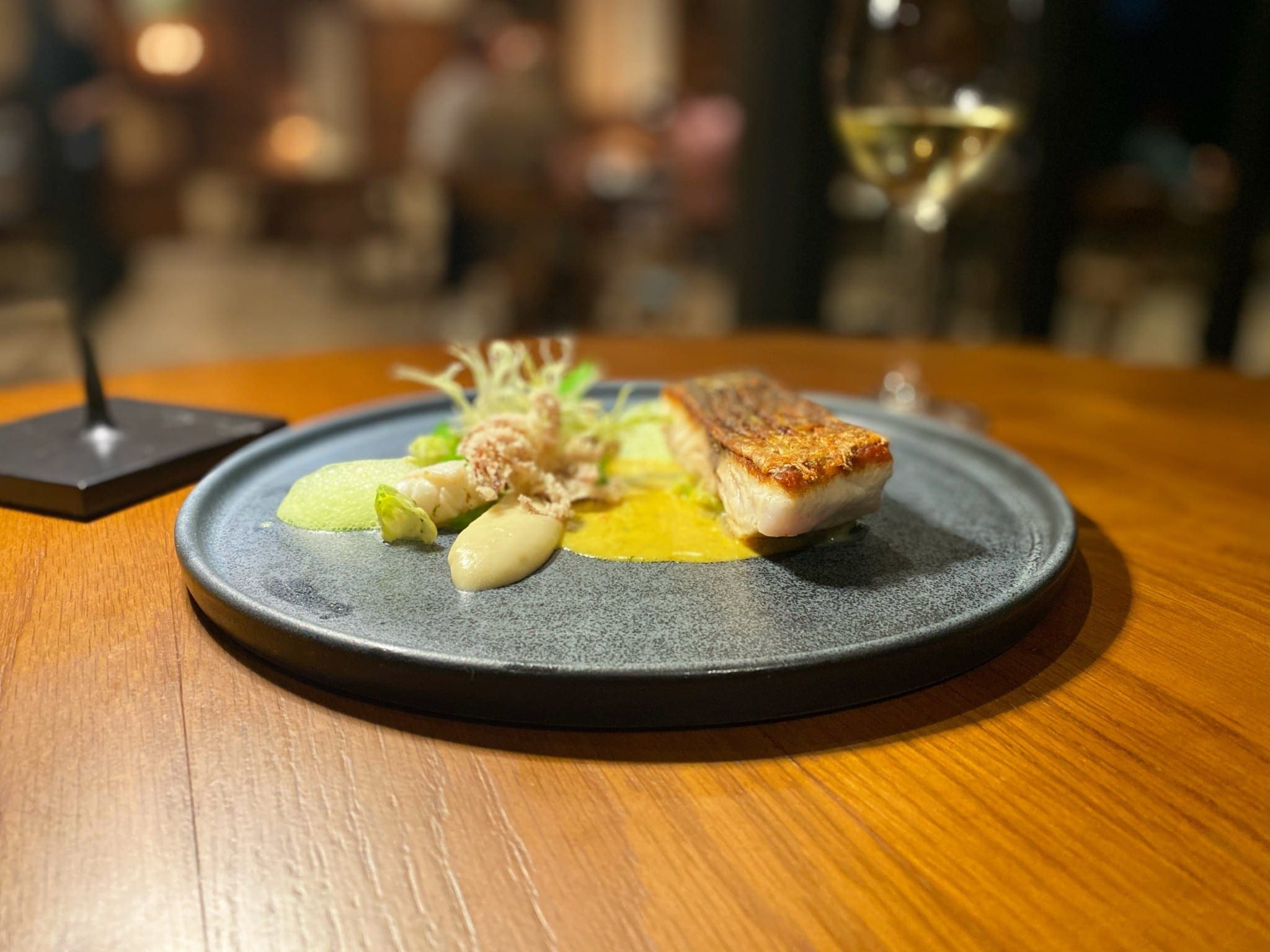 The two main courses are line fish with squid, mildly curried, and Karoo lamb with garlic and cayenne pepper. To finish there are two options, sweet or savoury. I opted for savoury, being Welsh rarebit on a croissant with pear, mustard and cumin. It doesn't quite end there though…there is a test.
The spice test comes in the form of three mirror glazed chocolates, each a different shape, each featuring a different spice. On my previous visit I "failed" the test but this time I aced it, correctly matching cardamom, star anise and nutmeg. I wanted to know if I had won a prize, and in a way I did; I was presented with a souvenir menu upon which I had not scribbled notes, along with a square of paper to plant, which will grow into a mustard plant, I believe.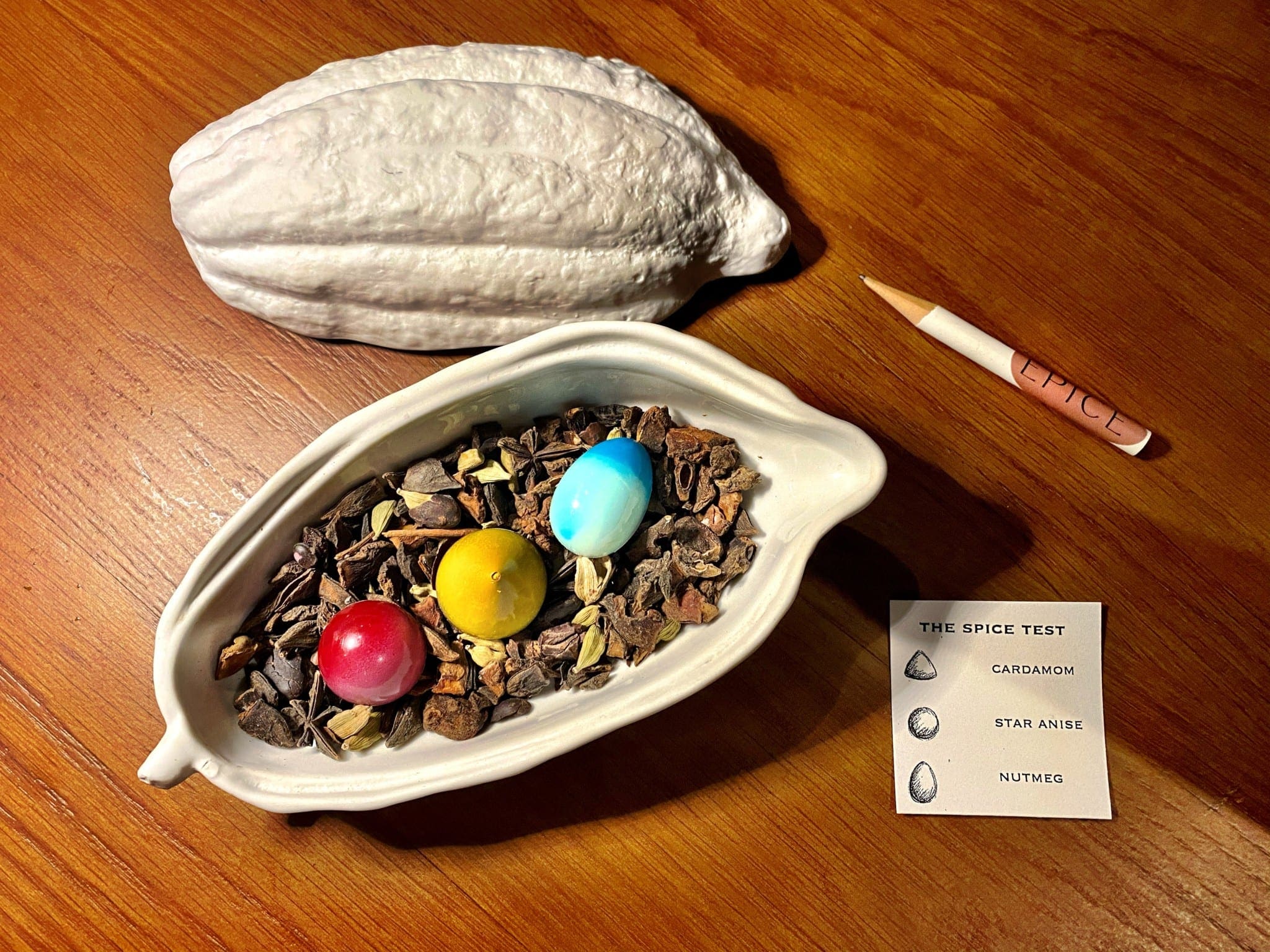 Diners have the option of the Reduced Spice Journey (as above, with a choice of one of the main courses) or the Full Spice Journey, which includes both mains and both desserts, as well as an extra course. Wine flights can be added for an additional cost. For more information, click here.
PHOTO CREDIT: BIANCA COLEMAN ©