BEANS About Coffee in Riebeek Kasteel has long been a favourite breakfast spot. Owner Thomas Jamneck is also now in charge of The Barn, which you'll find on your right just before you turn into the town itself. It has a slightly elevated position which offers a beautiful view across the springbok-dotted field and the church spire peeking out in the distance.
When the weather is cooler, there's spacious indoor seating but for now, while the Swartland still bakes in the summer sunshine, outdoors is the place to be, in the dappled shade with the soothing sound of the water feature in the background. The bamboo-covered smoking section has water misters for your comfort (and not to extinguish your cigarettes, I imagine).
The food is casual, like burgers and steaks, with the occasional flair of drama like prawns served on a dramatic curved wooden platter. I loved the skewer I ordered:Chicken thighs marinated in thyme, local olive oil and fresh lemon juice, between rosa tomatos and onions, finished with roasted red pepper and tomato sauce. These dishes come with your choice of starch or salad. Seeing my indecision, the waitress suggested I have both. So clever.
Other choices are matured rump marinated in roasted coriander, pink Himalayan salt, local olive oil and bay leaf, topped with creamy brown mushroom sauce; pork fillet with oranges and green pepper, and basted with ginger and orange; and deboned lamb, cubed and rested in garlic and origanum oil, and grilled with artichokes and lemon wedges.
Burgers are 225g coarse-ground lamb or beef patties served on freshly baked ciabatta rolls, with lettuce, tomato, pickles and onions. Choose a beef patty topped with camembert and blueberry reduction; or lamb with creamy blue cheese sauce. Grilled chicken and veggie patties are also available, along with extra toppings like cheese and/or bacon, as well as yummy sauces, including roasted red pepper and chili, creamy black pepper and brandy, and smoked oyster and portabellini mushroom.
Keep it light with calamari rings and chips (starter or main), spicy chicken livers and fresh ciabatta slices (ditto), or a scrumptious salad.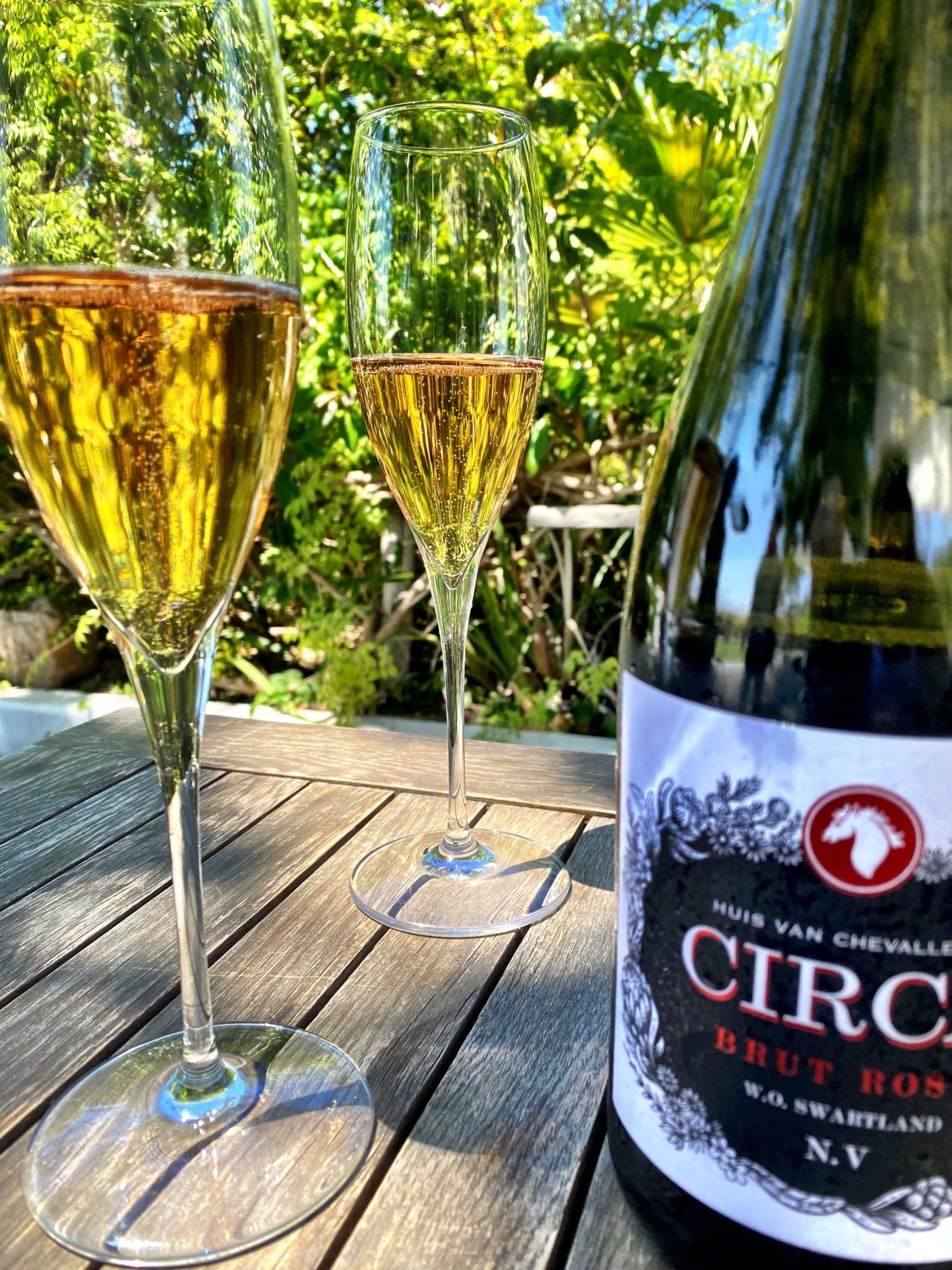 The wine list is a selection of small Swartland producers. Since it was a working lunch, with winemaker Christa von La Chevallerie, who had brought her jolly fine Circa Pinotage MCC for me to taste, that's what we had. Then some of her Klein Bakoor Old Vine Pinotage Rosé. It was quite a long lunch.
Bookings via phone or Whatsapp at 071 844 2726 only. Facebook @thebarncafe.co.za | Instagram @thebarnatriebeek
PHOTO CREDIT: BIANCA COLEMAN ©