IT'S been a topsy turvy few months for wine farms and wine lovers…I'd only just had lunch at Cape Point Vineyards towards the end of June when another alcohol ban took effect mere days later. The timing for the farm wasn't too bad though; it was closing for July winter holidays, and reopened at the beginning of August.
This means you can enjoy lunch with a view that stretches all the way to Noordhoek, and sample the wines, particular the Sauvignon Blancs in which it specialises; the cool sea breeze imparts that saline minerality associated with the crisp whites that grow up close to the ocean.
The Delarey to whom I refer in the headline is Lizanne van der Spuy's (the farm is family-owned) hound. His big head was the same height as the table and he was convinced he was invited to share our meal.
The timing of my visit was serendipitous in another way; I'd been invited to a media event on June 28 to sample chef Kieran Whyte's dishes, along with some new vintages. I couldn't make it on that date, so Lizanne and I rescheduled. If dates are meaningless to you, and I know that's the case for many, I'll remind you the wines would have been off the menu. I was doubly lucky to be able to taste a selection with our food.
For my starter, I had cheese soufflé with Sauvignon and parmesan sauce, and apple and walnut salad. Loved it. It was paired with the Sauvignon Blanc from the Cape Town Wine Co label, a reasonably priced range which includes Chardonnay, rosé, Shiraz and a Cab Sav/Merlot/Cab Franc blend.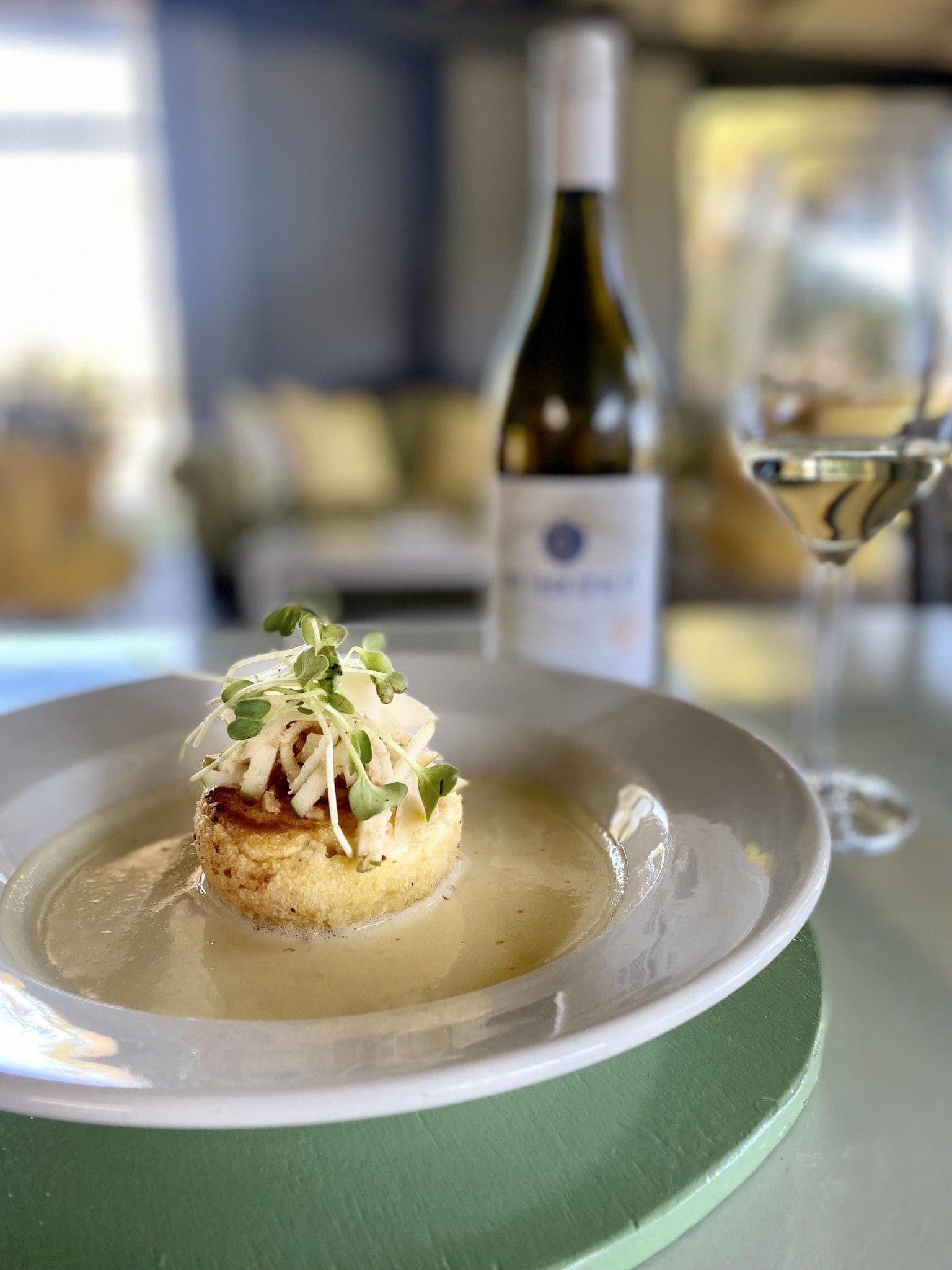 We also ordered the intriguingly described "fondue salad" which is a bowl of baby spinach and greens (and purples) with bacon (always makes everything better), apple and candied walnuts with a warm blue cheese dressing. It's under sides on the menu but it could easily be a lovely light lunch dish.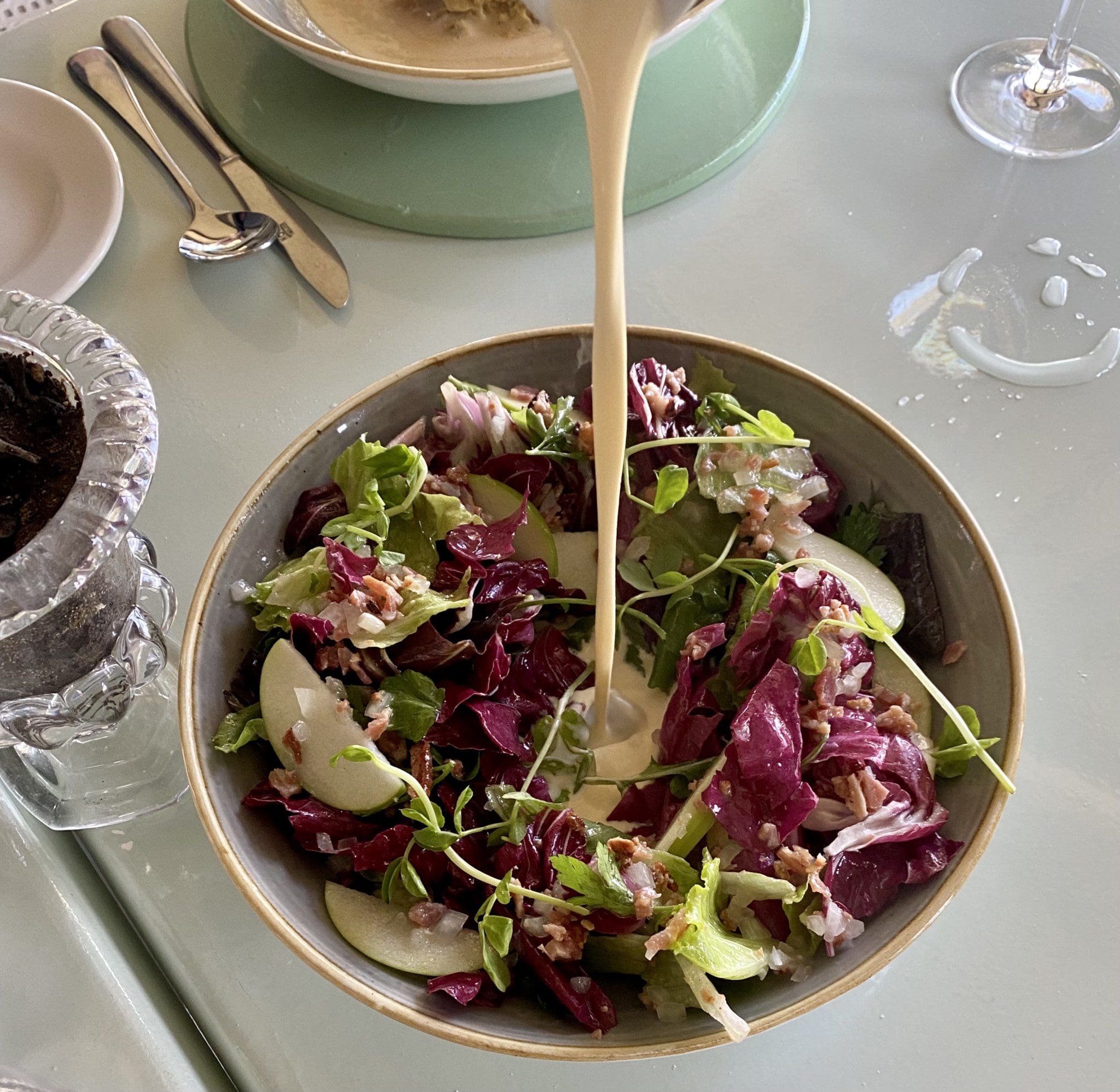 Lizanne had salmon trout with curried baby potato salad, sultanas, fennel, salmon roe and Champagne velouté. Her wine was the Noordhoek Sauvignon Blanc, which was among the top 10 of Wine Magazine's Prescient Report 2020. It carried through to the main course of pork belly and prawn coconut laksa with cauliflower purée. Delaray had nothing but hope, shame.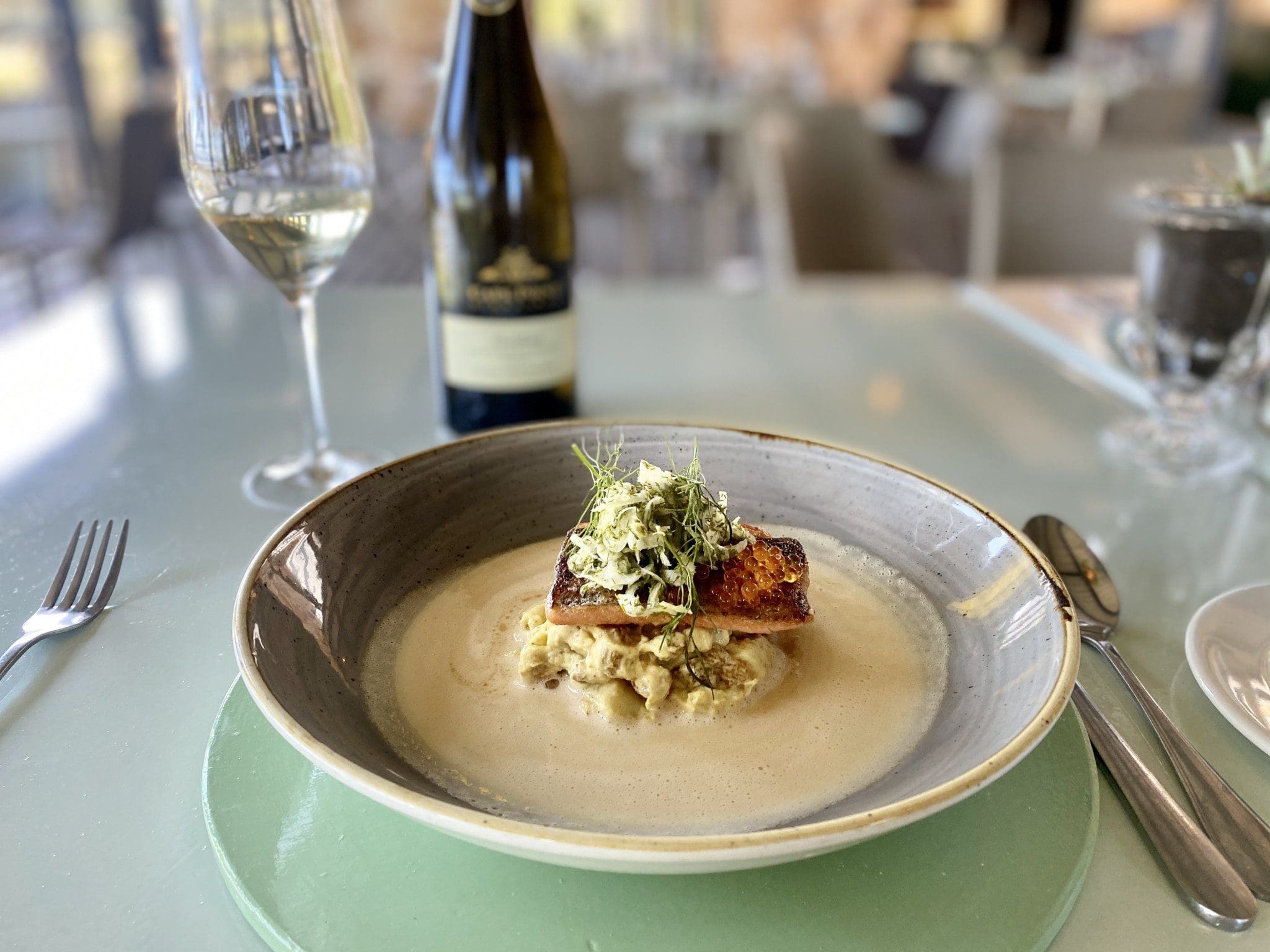 Other dishes on the menu include soft shell crab and eggplant parmigiana for starters; and beef fillet with bone marrow croquettes and bordelaise jus, and fish of the day with corn chowder, pak choi and crispy potatoes for mains.
Cape Point Vineyards also makes an interesting Sauvignon Blanc gin which you can try with a splash of grapefruit juice, or in a Long Beach Iced Tea with witblits, rum, cola and lime. Make sure you have a designated driver.
For more information, click here.
PHOTO CREDIT: Bianca Coleman ©