BUILT upon land purchased in 1890 by shipping magnate Sir Donald Currie, owner of the Union-Castle Shipping Line, the Mount Nelson Hotel opened on March 6, 1899. The first hotel in South Africa to offer hot and cold running water, it was described as being "even better than its London counterparts".
Now the Belmond Mount Nelson, the property's 120 years are crammed with fascinating history and legendary status in the South African hospitality industry. The name of hotel and its Lord Nelson restaurant take their inspiration from Lord Horatio Nelson who died at the Battle of Trafalgar. In a fitting tribute to the past, and to the grandeur of the restaurant, the Lord Nelson has reintroduced a menu of classic dishes and the mid-17th century French art of guéridon or table side service whereby food is cooked, finished or presented to the guest at a table, from a moveable trolley.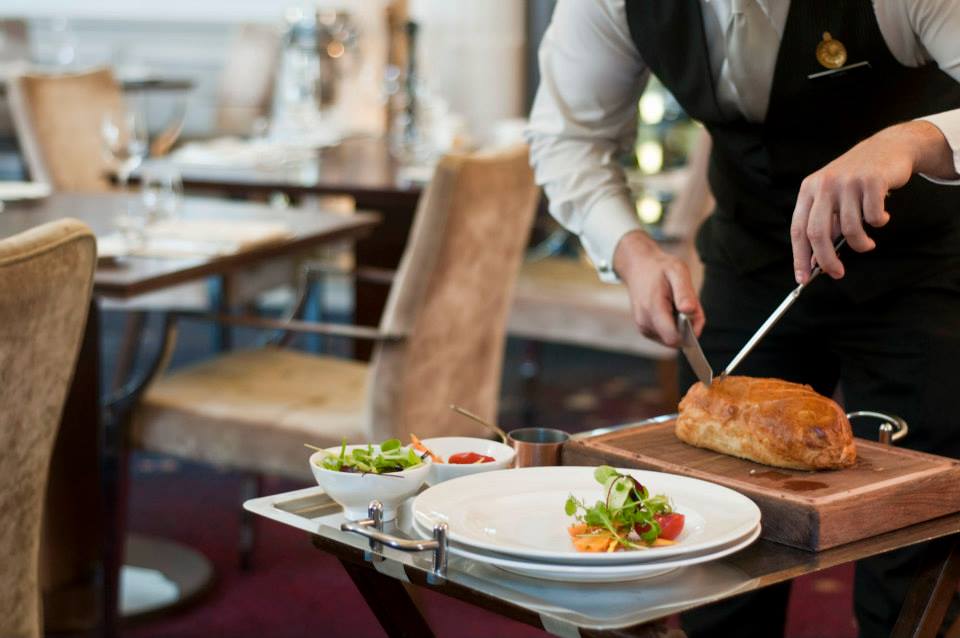 Dining at the Lord Nelson is always a treat, and worth dressing up for. The room room dates back to the hotel's inauguration in 1899, and deserves to be treated with the respect we pay the elderly. "More recently this is the room where in 1994, then-President Nelson Mandela welcomed international leaders for the first World Economic Forum to be held on African soil. You can feel this sense of history when you dine here and its fascinating to imagine the conversations what would have taken place within these walls," says GM Xavier Lablaude.
It's plush and sparkles with chandeliers, the ceilings are pressed, the linen is crisp, the service is impeccable, and the background music is provided by pianist Henry Dike. Needs are anticipated and include a little folding table for women's handbags. This small thoughtful touch pleases me; I don't have to put my bag on the floor, hang it over the back of my chair, or – gods forbid – keep it on the table.
The purpose of my most recent visit was to experience the aforementioned table side service. "It is the return to simplicity that I love about our new dining concept," says executive chef Rudi Liebenberg. "This elegant tableside action is perfectly fitting for the old-world charms of this great room. I hope guests will enjoy the food and atmosphere as much as our staff have enjoyed mastering this wonderful service tradition."
It's utterly delightful. My host, Gaby – public relations manager for southern Africa – and I both began with Caesar salad. Shepherd, our waiter, mixed the dressing while we watched, explaining the ingredients as he went along. This salad is a true classic, apparently invented by Caesar Cardini in 1924, using whatever ingredients he could lay his hands on that fine day, and adding the table side element for dramatic flair. These days, there are as many variation as there are chefs, but the original recipe is fairly standard: everything is in the dressing, which is tossed with lettuce and croutons. No chicken. No bacon. No deep-fried poached eggs. No anchovies (there are disputes as to whether these should even be in the dressing). Nothing wrong; it simply won't be a true classic. At the Lord Nelson it is, and I love how much I love a plateful of leaves.
While the salad can be served for one, the main courses are for two. These include herb crusted roast rack of lamb, served with cauliflower mornay, fine beans and roasted potatoes; and crown roasted chicken with chicken tortelloni with baby carrots, broccoli and creamed spinach. We chose the Beef Wellington, which is such an indulgent dish and perfect for a winter's evening. Rudi makes it with pasture-reared beef fillet from Spier's Farmer Angus, covered with a braised short rib, prosciutto and mushroom duxelle, and encased in light puff pastry. It's served with béarnaise sauce AND jus, roasted potatoes, a chef's salad, and seasonal veggies.
All three dishes are carved table side, and require 40 minutes' preparation time. Which means have some more caviar and champagne, darlings – what's a person to do?
During July, the Lord Nelson is offering a 20% discount on all classic dishes Mondays to Thursdays, as well as the rest of the menu being available at fixed prices for two, three or four courses. The discount excludes all beverages and additional food orders, and caviar. See the website for more delicious winter specials, from a cheese fondue in the Planet Bar to 15% of afternoon tea.
Wait, there's  more! Restaurant Week is coming up – July 18 till August 4. Okay, that's more than a week, but who's complaining? During this time, Mondays to Saturdays, you can get a three-course meal at the Lord Nelson for R400 a person. Starters are trout tartare or avocado and goats cheese salad; mains choices are roast seabass with spinach crust or pan roasted duck breast; and for dessert, an opera slice with coffee cream and Grand Marnier ice cream, or crème caramel Napoleon.
The Lord Nelson Restaurant is open Mondays to Saturdays for dinner from 6.30pm. To book, call Restaurant Reservations on +27 21 483-1948 or [email protected]