NO matter what, no one can take away the dances you've already had. So said Gabriel Garcia Marquez. It's a wonderfully inspiring quote to lift the soul when looking back on cherished memories. It can also refer, quite simply, to things you have done that will never change. Like me being the first guest to stay in the Voormanshuis at Creation Wines in March, 2019.
You can read about it here, and also see some of the decor changes that have taken place since then. This past weekend I returned to stay again and it was exactly what I needed to soothe away the stress I've been under for the past few weeks. I slept well, read a wonderful book (Once Upon a River by Diane Setterfield), drank beautiful Creation wines, had food and wine pairings in the tasting room, a braai with two very dear friends…and I breathed. Here is the story in pictures.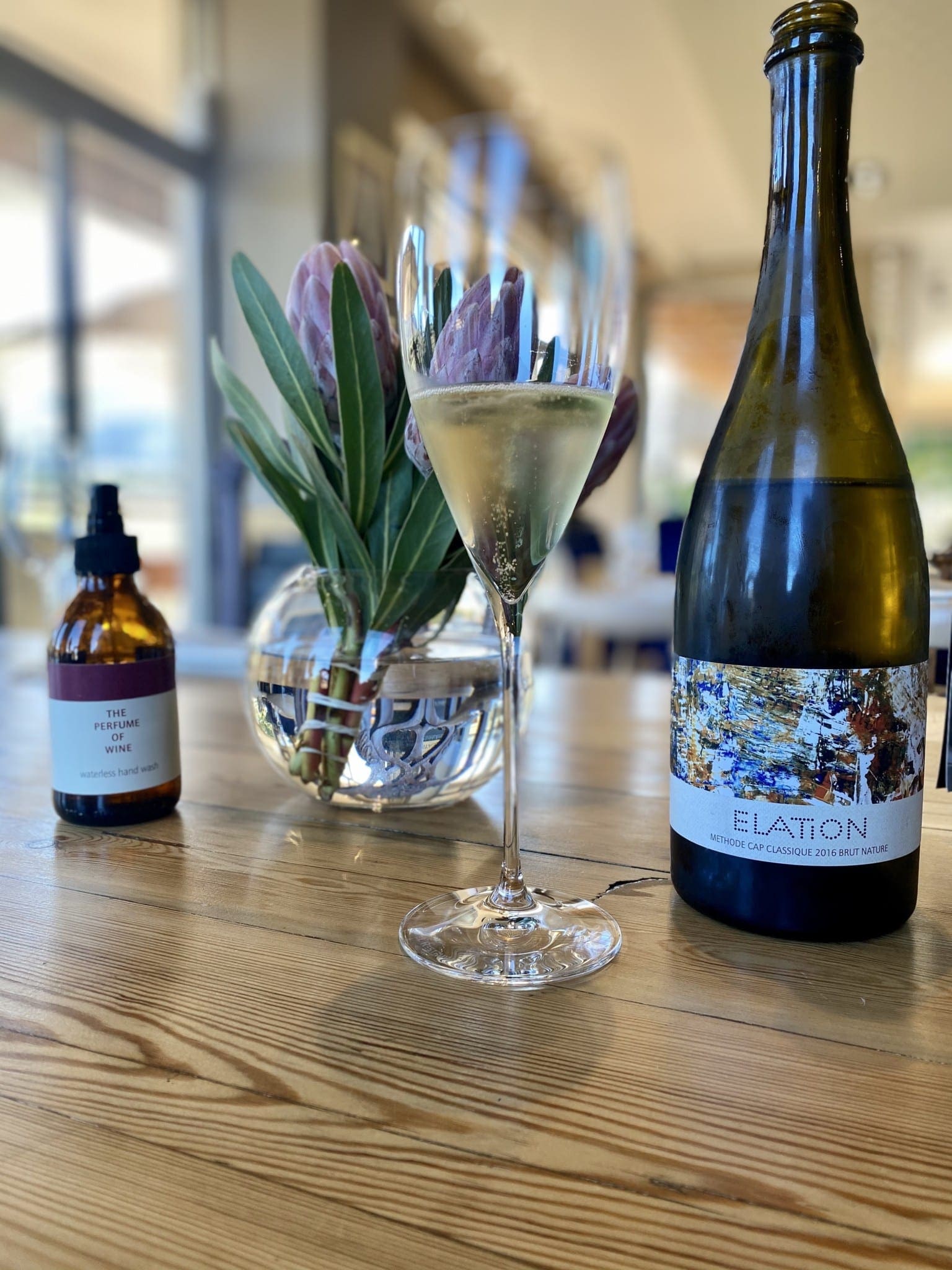 First things first: a glass of the 2016 vintage of Elation MCC, predominantly Chardonnay. To the left you see The Perfume Of Wine; in this case in sanitiser form but the elements of Pinot Noir have been incorporated in this fragrance – a head note of ginger, heart of sweet violet, and vetiver as the base. I've been dabbing it on my wrists and falling in love.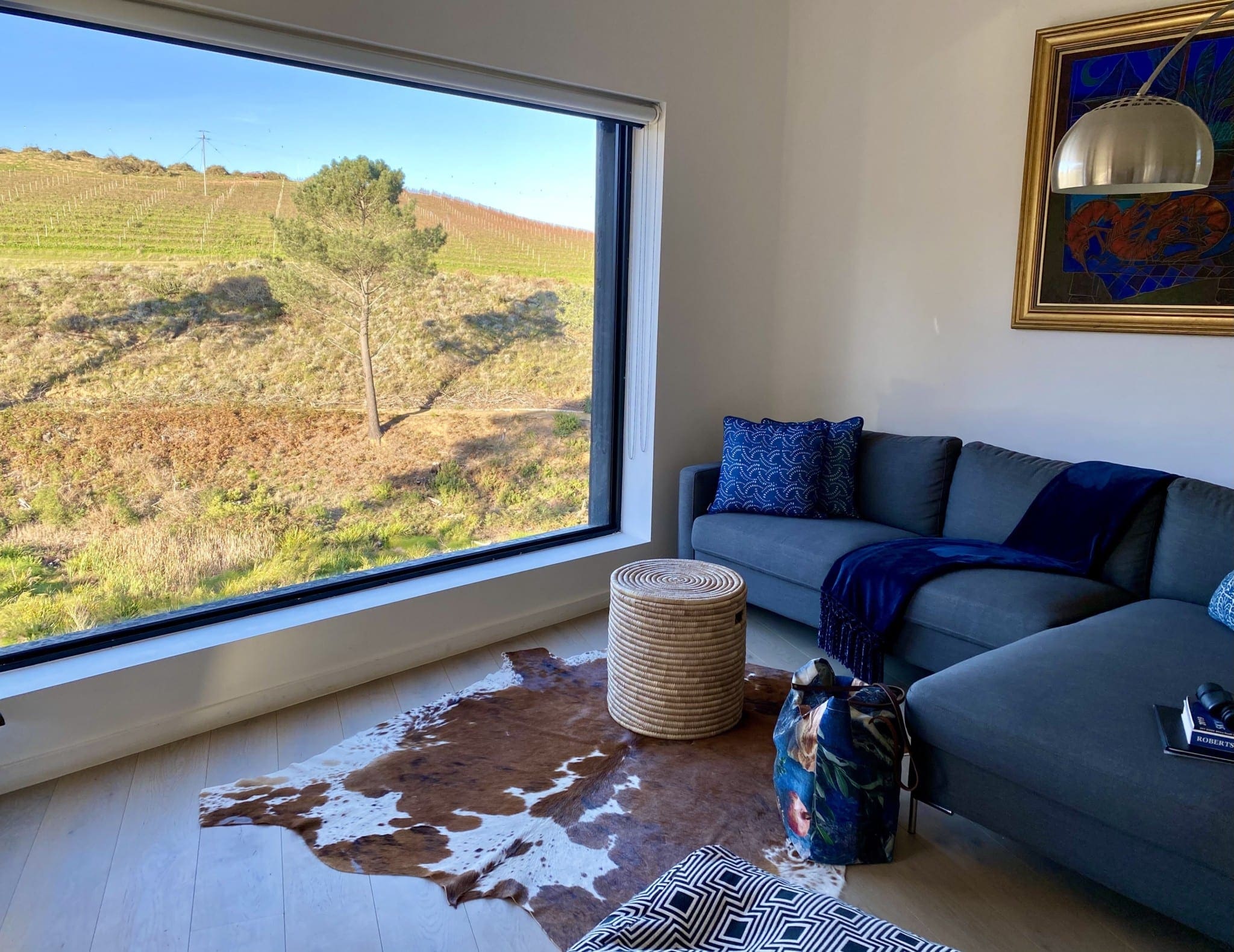 The chairs from before have made way for a couch with a view. Binoculars are provided for bird watching, along with a book and a list of all the kinds you'll find around the house and on the farm. I contented myself with allowing their singing – and that of the frogs – to form the backing track to my stay.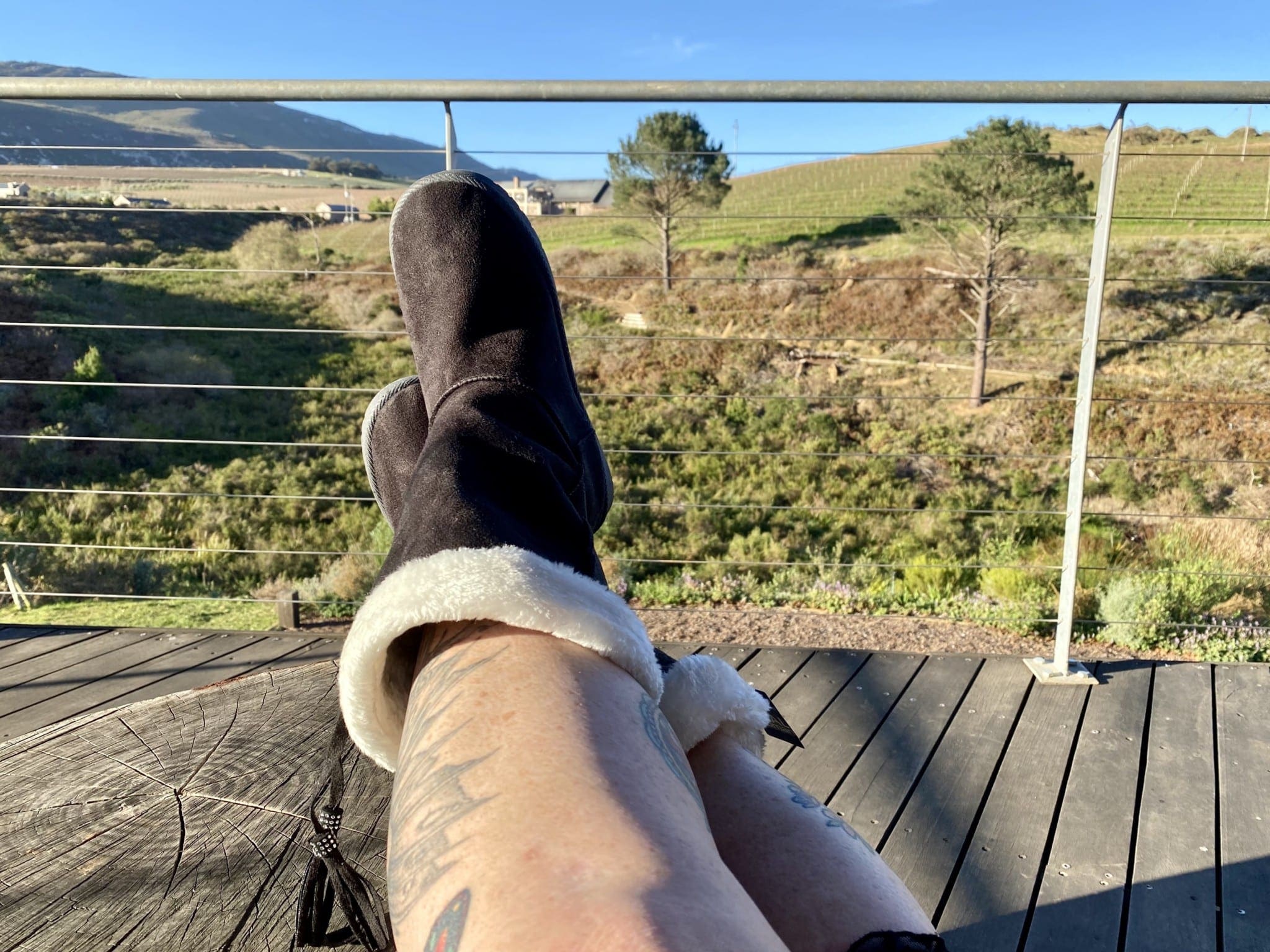 This is the view from the large deck – there's the tasting room in the distance. On the Saturday morning I walked there along a pathway through the fynbos. Fog had rolled down overnight, and there had been heavy dew. It was still cool and I marvelled at all the different spiderwebs, all so delicate and dripping with tiny dewdrops. I didn't see their makers and that was fine too. It also happened to be Drink Chenin Day, so I had to do the right thing.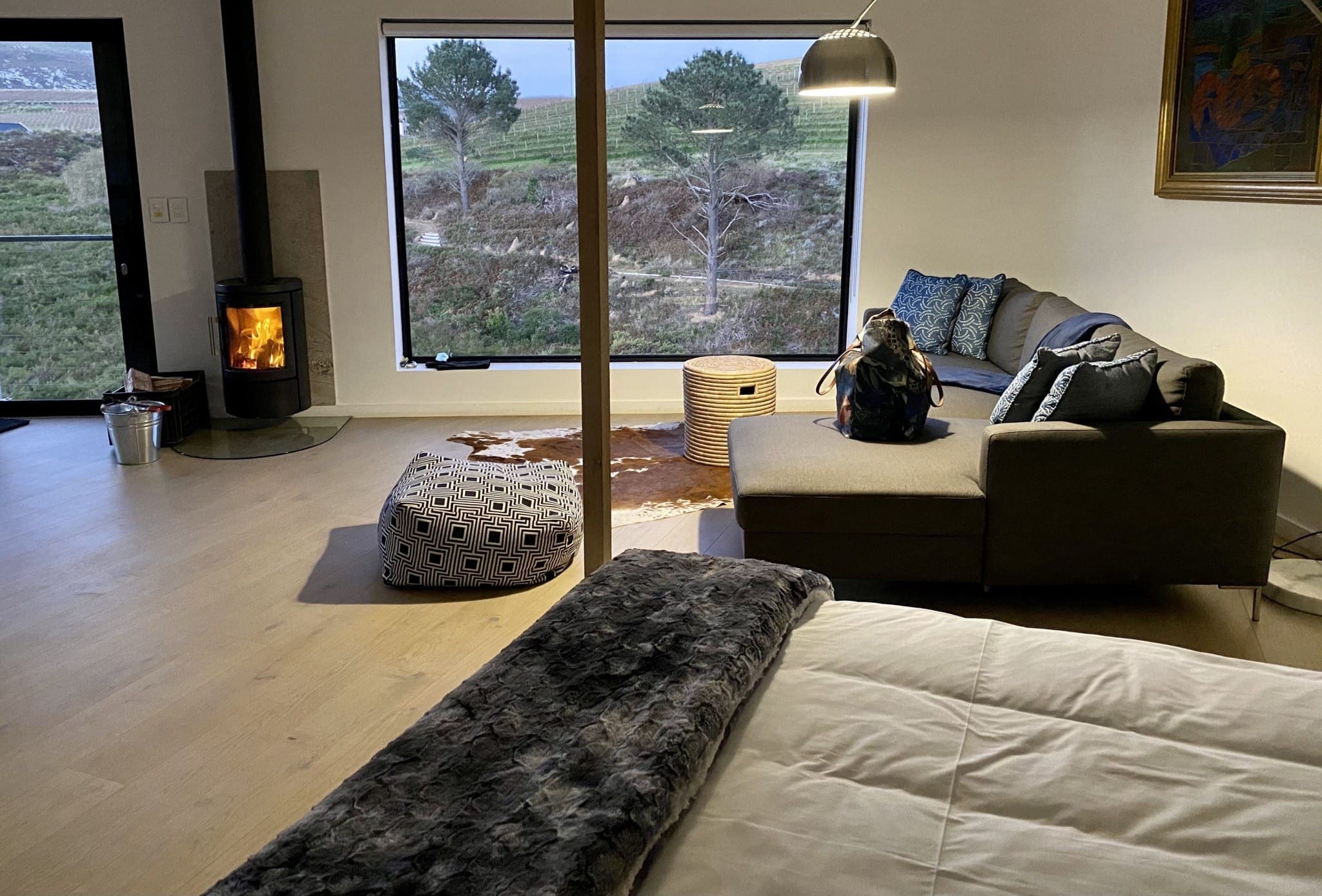 How does anyone not love winter when you can do this? With a fire quickly warming up the house, soft velvety blankets – and a hot water bottle in a furry cover – there's nothing to beat a cosy night in.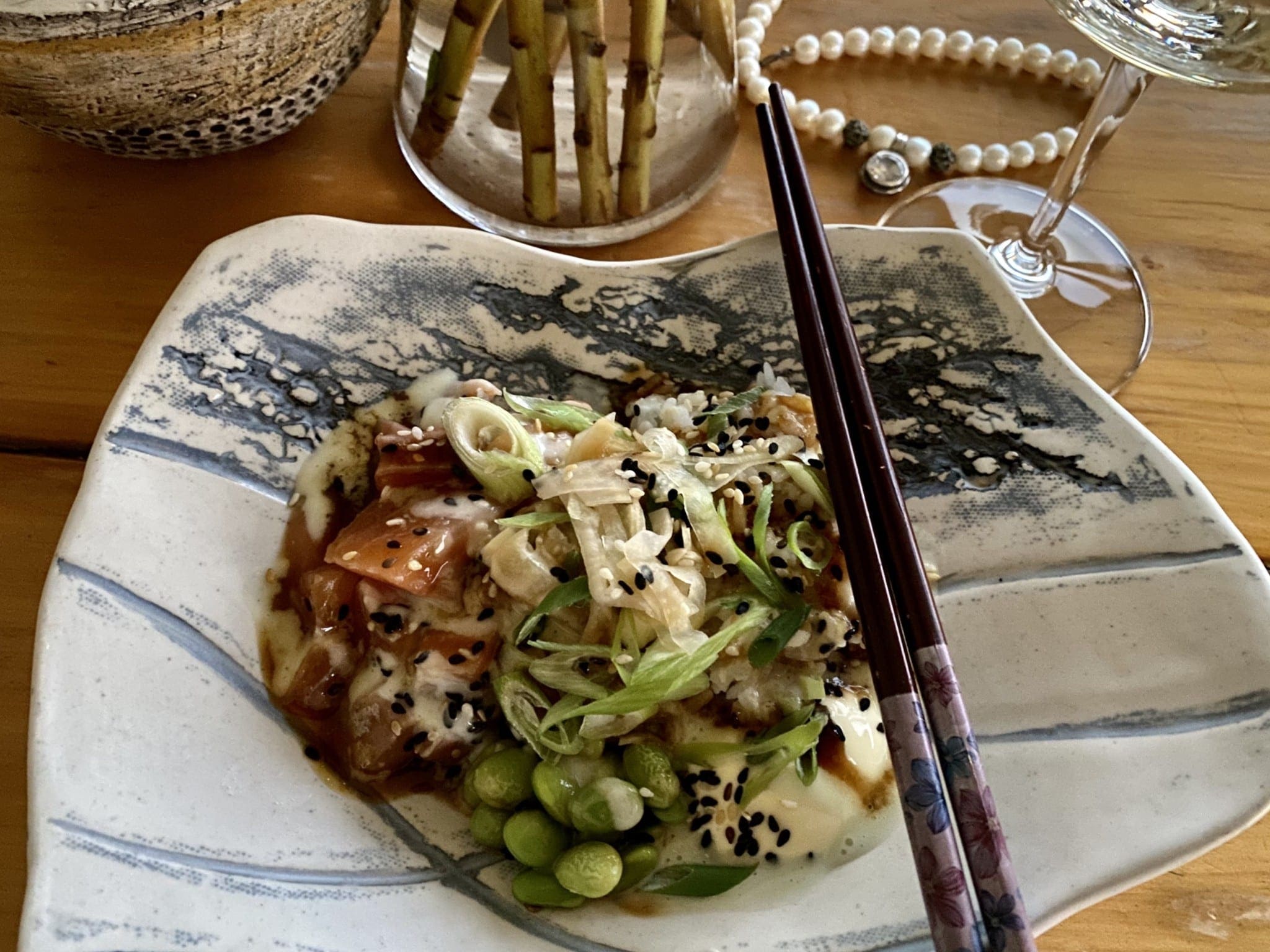 Dinner on the first night was a light poke bowl, which was all I needed after the multi-course Aromatic Winter Pairing at lunchtime. This also explains the two Chenins, because Carolyn Martin said to try both.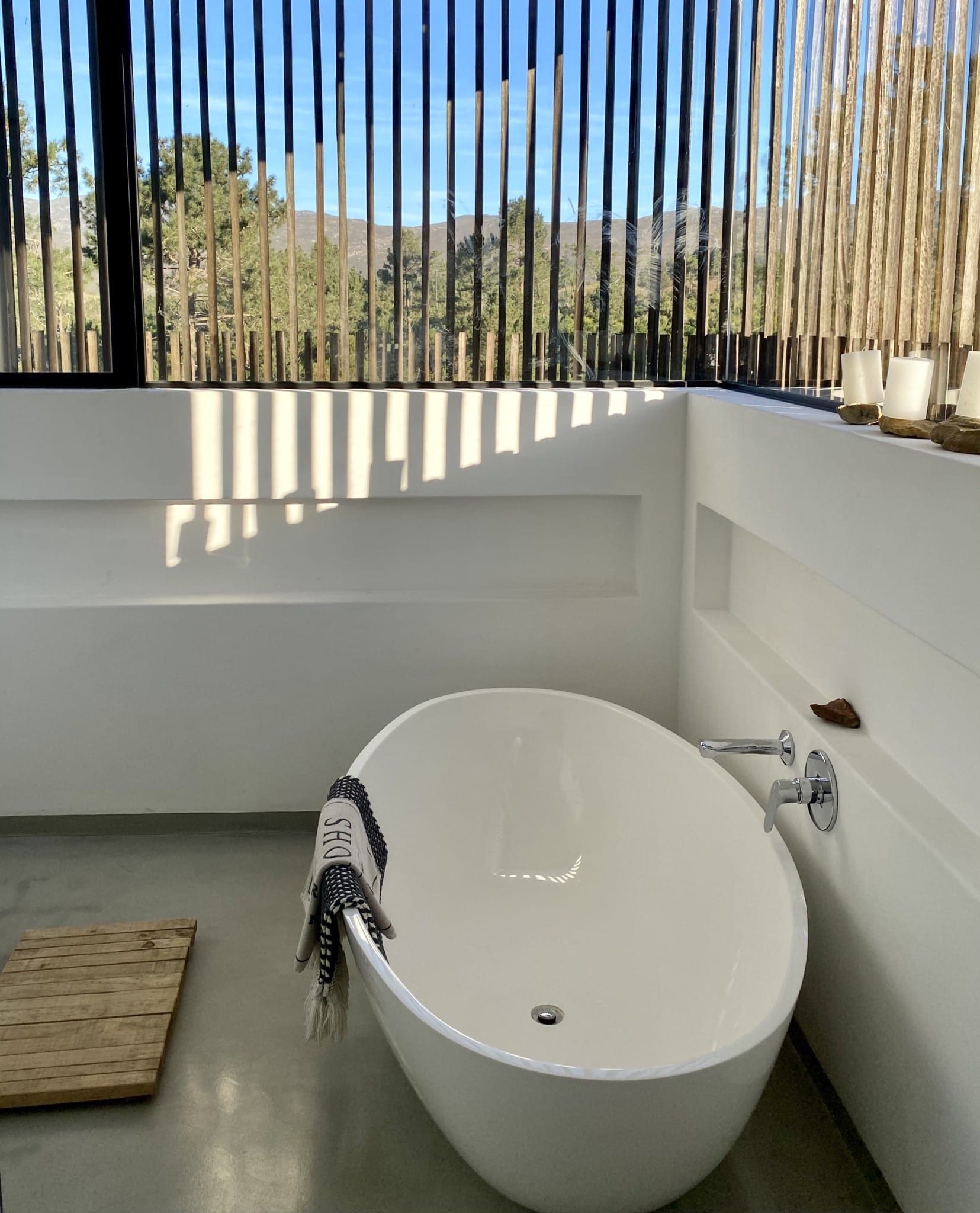 I don't normally include bathroom pics because they're often awkwardly shaped and mirrors interfere with the desired effect. But at Voormanshuis, it begs to be featured, and the inside and outside designs are harmonious.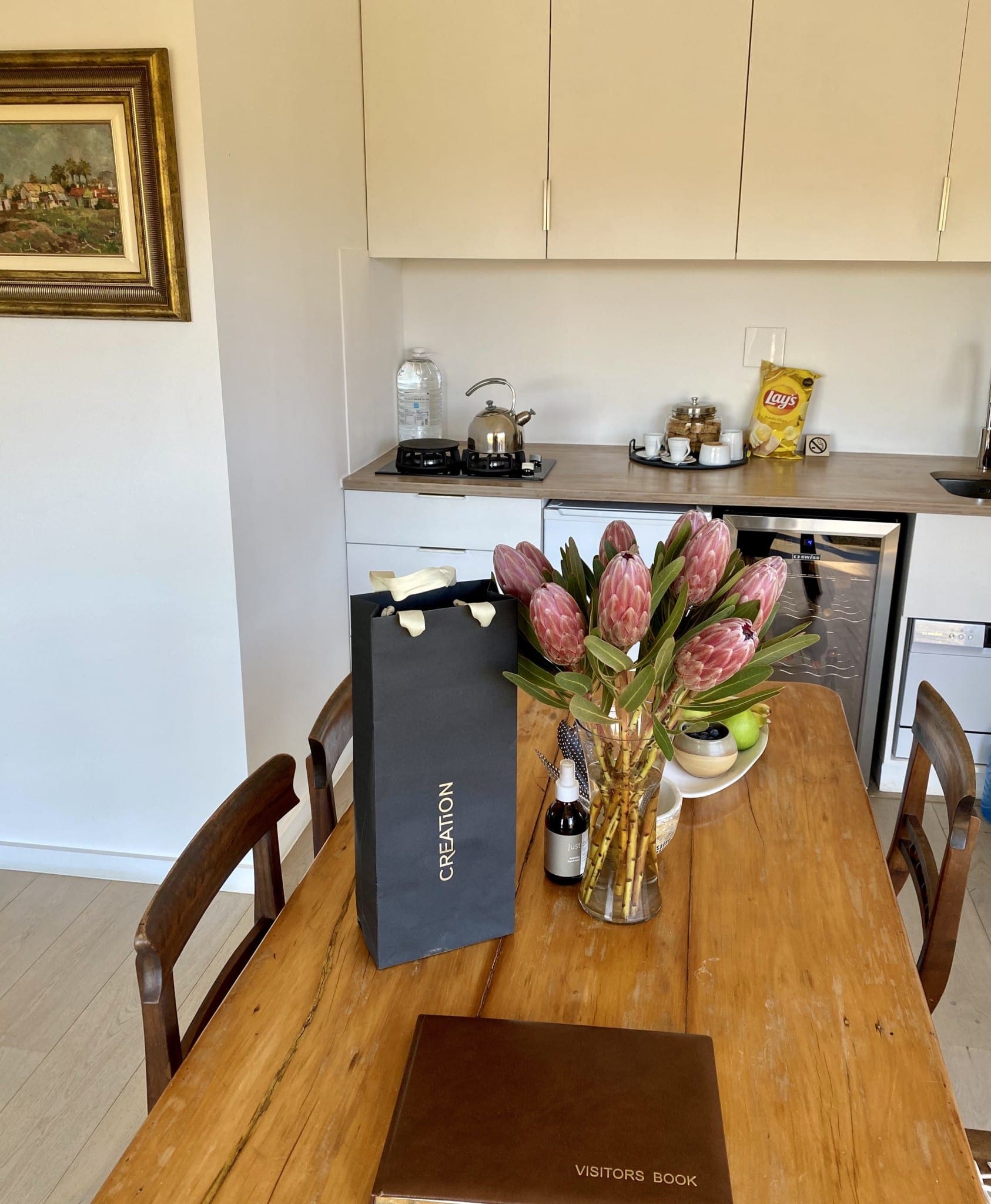 The little kitchenette has two gas plates, a tiny dishwasher, normal fridge, wine fridge stocked with Creation wines of course (and there's a cellar downstairs), a big jar of rusks, and inside the cupboards are Riedel glasses for all the different kinds of wine. Party pack of Lays chips my own.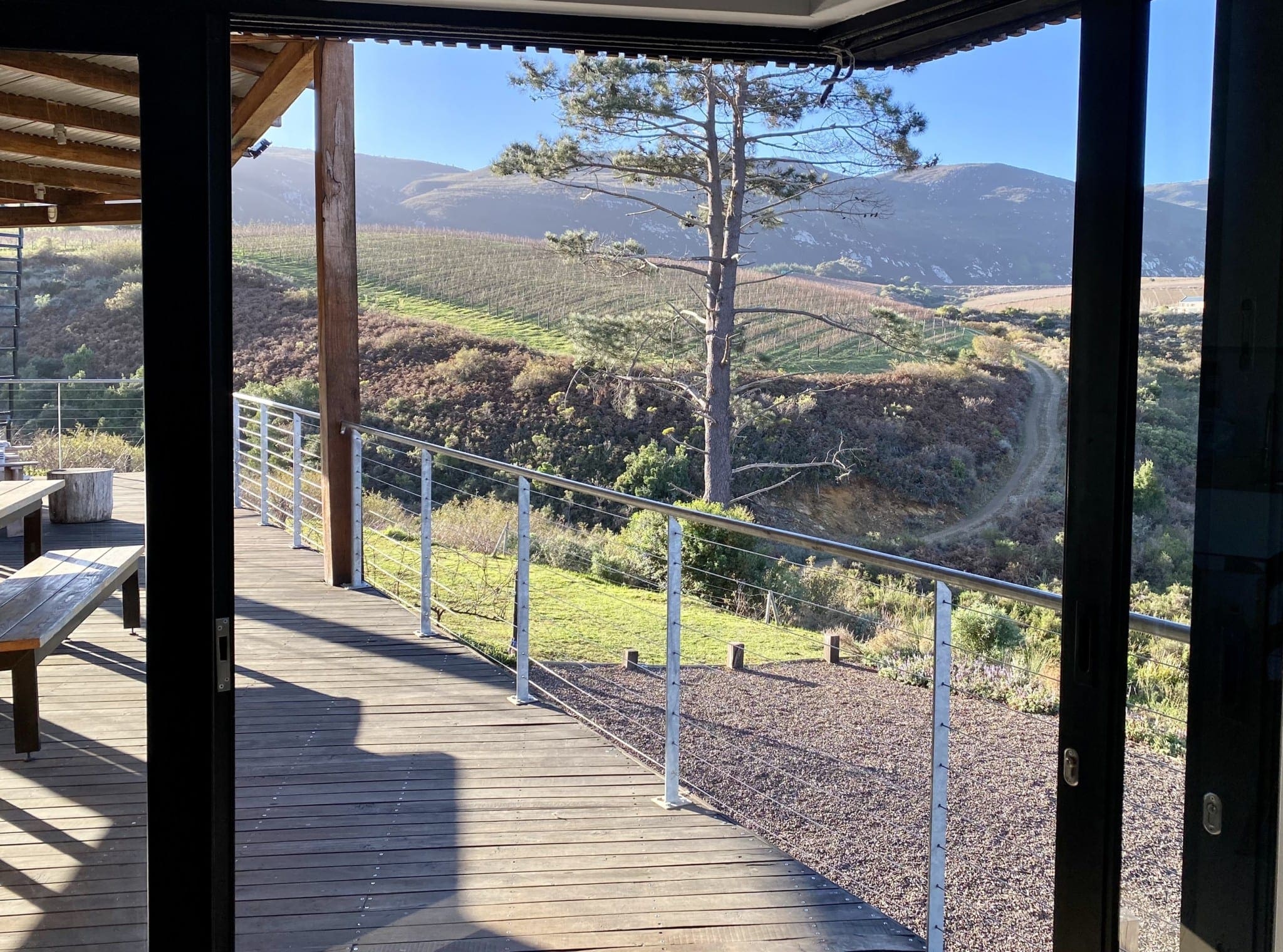 See that road? That's the only vehicular access to Voormanshuis. It's nice because no one can sneak up on you and spoil your peaceful retreat. Well, not in a car anyway. But you do want to look out for a car when you've ordered a platter of bread, cheeses, charcuterie, condiments and fruit, or a braai pack…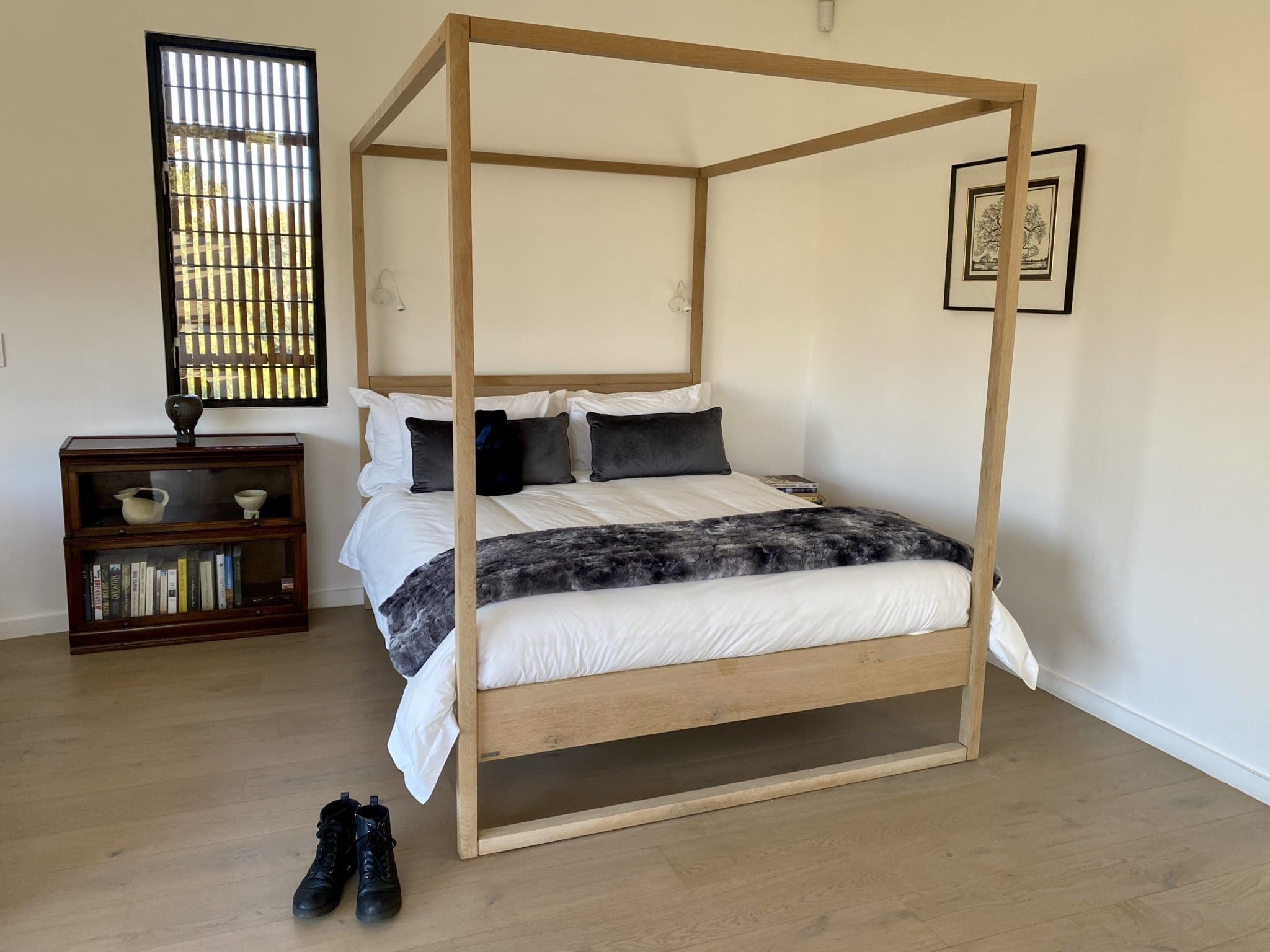 The bed in which I slept so well. Which is highly unusual for me when the bed is not my own. Grey velour robes are provided as well, so there's a lot of emphasis on tactile luxury. There's really no reason to go anywhere.
Last but not least, here is the Stairway To Heaven sculpture by Strijdom van der Merwe. This photo was taken from the end of the deck at sunrise, looking towards the back of the house and the naked wintry vineyards. I think vineyards are beautiful at any time of the year; their symmetry is so pleasing to me. And they give us wine.
For more information, click here.
PHOTO CREDIT: Bianca Coleman ©