THERE was something about this particular upcoming weekend that I instinctively felt would be special. I would be staying at an exquisite property in Simondium, that tiny part between Paarl and Franschhoek. I had very little planned and minimal obligations, so although it would still technically be work, I would be free to unwind at my leisure – something I needed very much.
La dolce far niente is a phrase of which I am especially fond; it's sometimes translated from the Italian as the sweetness of doing nothing. But even nothing is something, so let's rather go with Merriam-Webster and say it's "pleasant relaxation in carefree idleness". I'm sure you get the idea; it's more of a concept than something rigid anyway.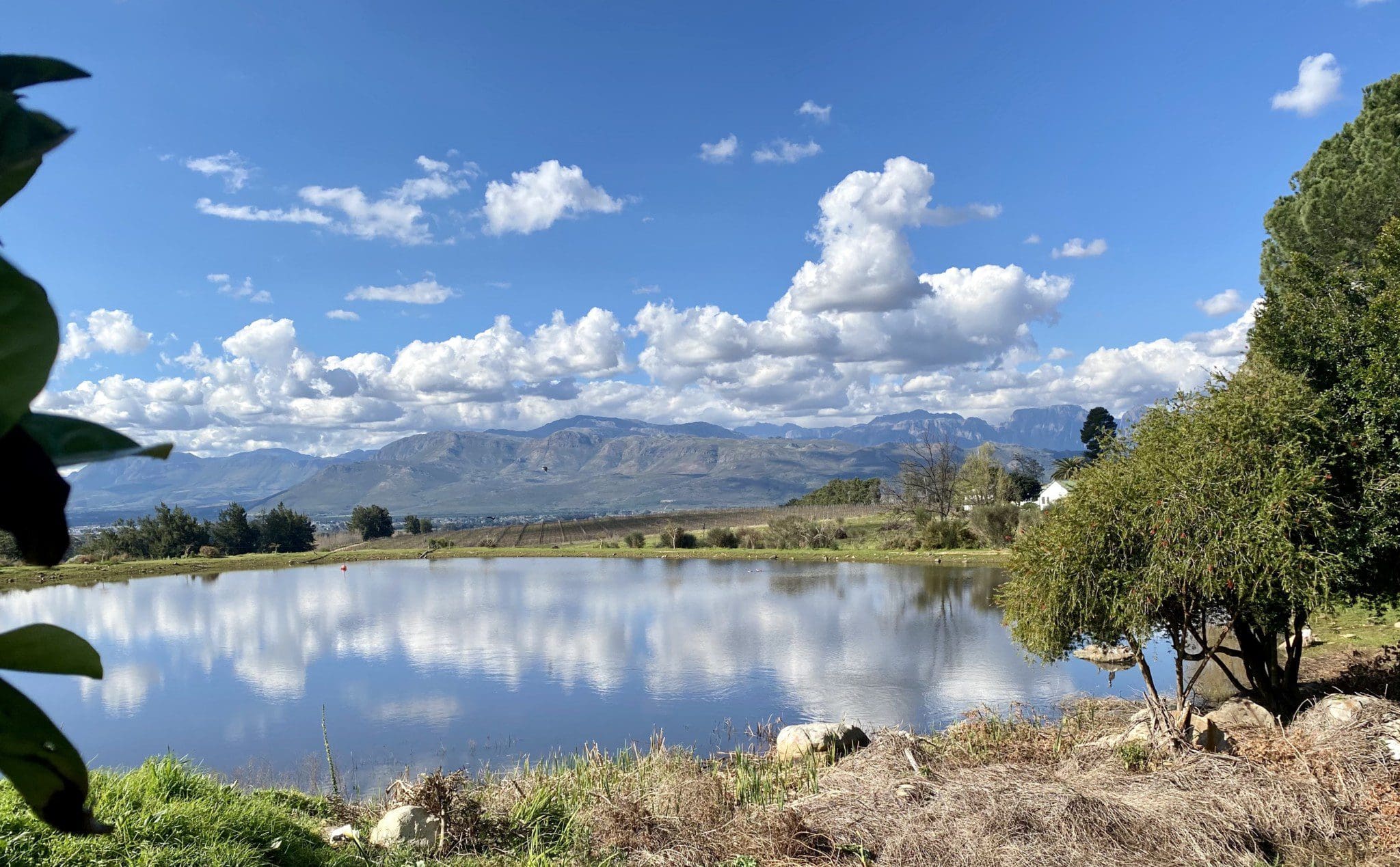 Within moments of arriving at Angala Boutique Hotel, I knew my expectations were correct. Even before, really, when I turned in the gate at Vrede en Lust and drove up a couple of kilometres of speed-bumped road (look out for them, some are almost invisible) and eventually into the parking area of Angala. At reception I was greeted with a glass of bubbly by F&B manager Donaval Visser, who then showed me to my lodgings.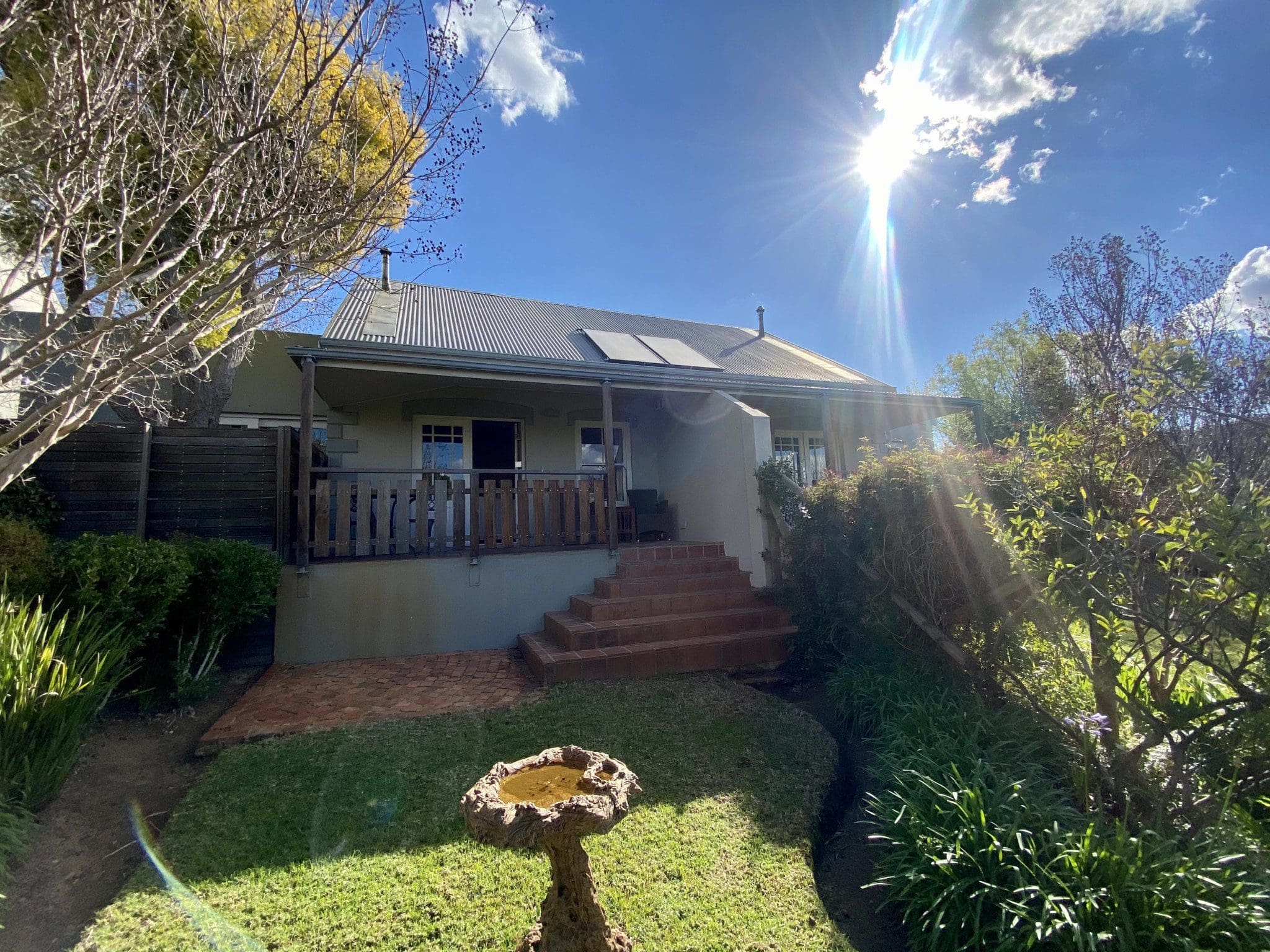 Is it a room? A suite? A cottage? Perhaps all three. My first impression was "wow, that is the biggest bed I have ever seen". I could have slept in any direction and still not reached the edges. It made me happy that the duvet wasn't tucked in (something I usually always have to fix because my legs must go in and out several times before settling, like a dog turns in circles) and there was no extra sheet to remove so I don't get tangled up in it.
The other half of the room contained two couches, a dining table and chairs, a fireplace (with lots of wood), and a sideboard-size kitchenette with microwave and complimentary mini bar, as well as glasses, crockery, cutlery, kettle, coffee pod machine and so on. In the fridge was red and white wine, soft drinks, water, and fresh milk. And they replace the wine on the second day!
The bathroom is spacious too, and I loved the outdoor shower which is built around a tree. Massive towels were much appreciated, as was the magnifying mirror.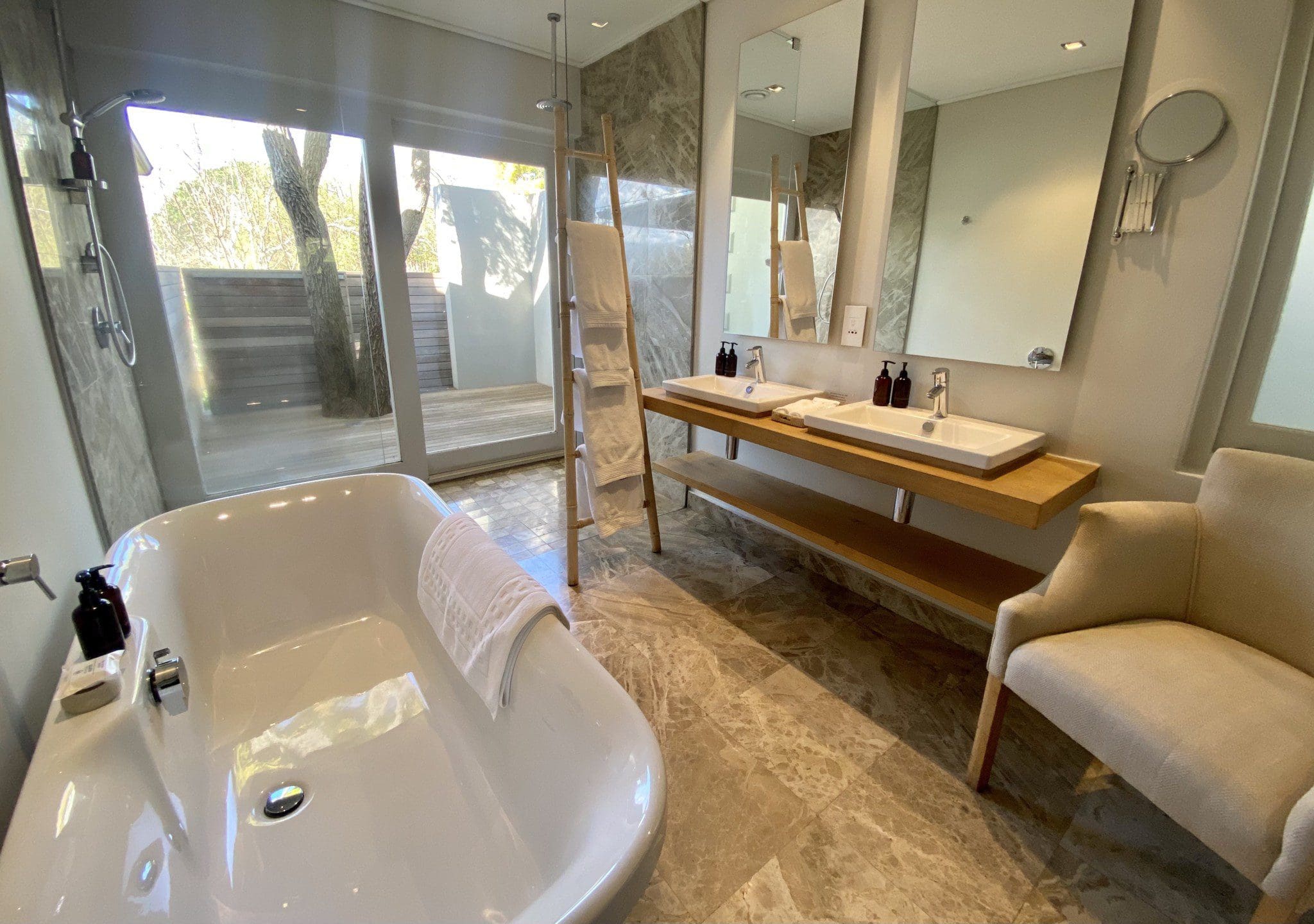 Beyond the French doors is a veranda, with steps leading down to the garden. "Breathtaking" is a word much overused, but it can be applied here, in that I took a deep inhale and let it out slowly…the view entranced me for the duration of my stay. I took photos of it in every changing light, and when I wasn't otherwise occupied, I simply sat idly and pleasantly, gazing upon it. Facing east, I saw the last rays of the sun gilding the mountains before it set, and in the morning, the golden-lined clouds before it rose again (decent heavy curtains made this part optional). In between, a full moon eased its way over the horizon, peeking through the bare branches of winter trees.
To the sides of my semi-private garden, there were jasmine hedges which are about to burst into perfumed blooms, if they have not already done so. Just out of sight, a fountain tinkled, and a bird bath attracted the occasional visitor.
Included in my stay were vouchers for tasting at Vrede en Lust and Rupert & Rothchild, the two closest wine farms. I ended up not having time to make it to the latter, but I'm always up for Vrede & Lust. I've never met a wine of theirs I don't like. I particular enjoyed the Blanc Fumé, which I added to my purchases.
Back at Angala, I had a couple of hours to stare into beautiful space before the three-course set menu dinner in the restaurant: cauliflower soup, perfectly cooked ostrich fillet, and lemon tart which I requested to be brought to my room so I could enjoy it later in front of a fire.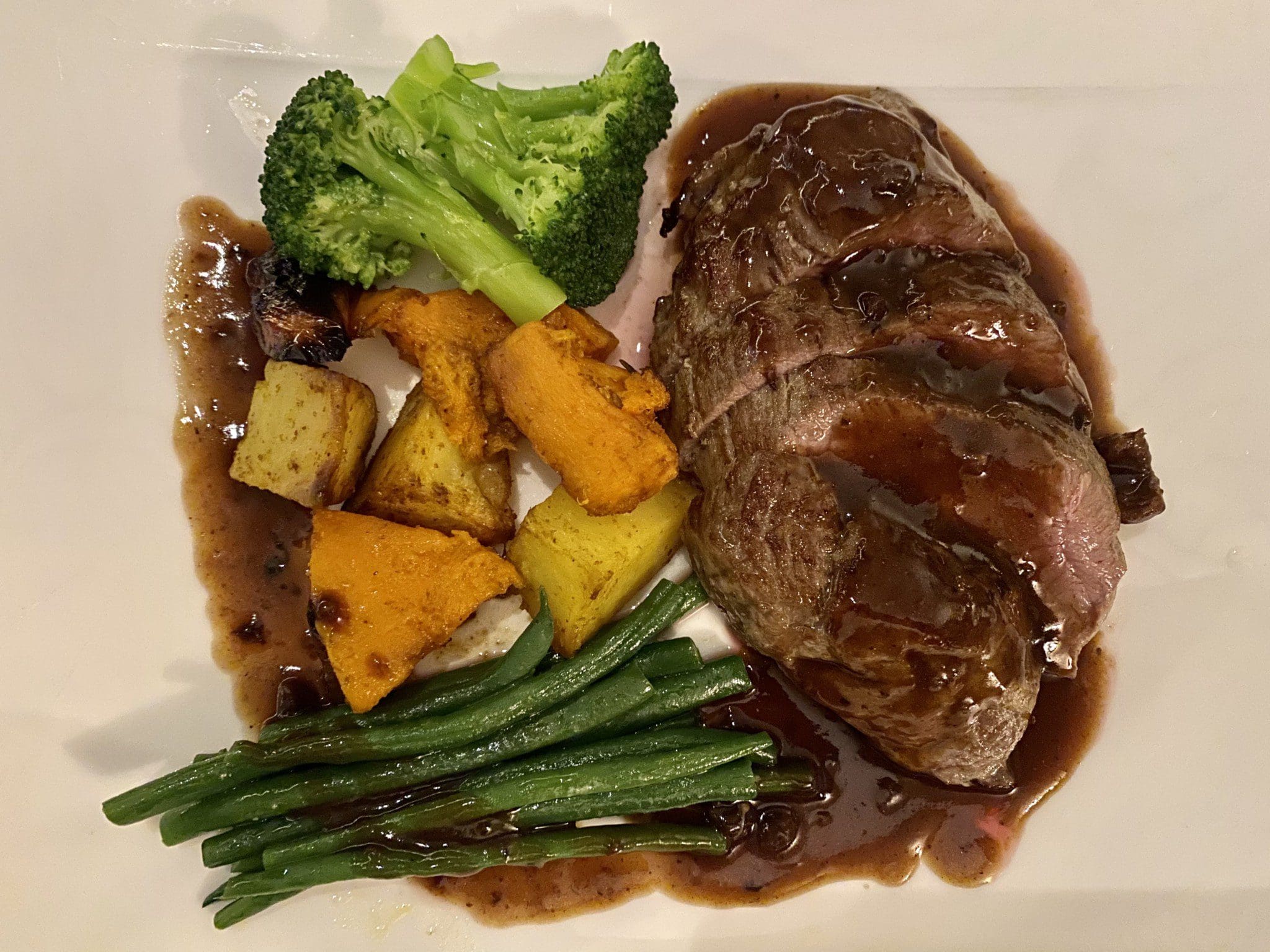 Well, that didn't go quite as planned. Long story short, there was no fire, not for lack of trying on my part, nor Lee Murambiza's, who did his best. Sometimes you get that rogue wood that refuses to burn. It was already fairly late so I was happy to let it go. The following evening, we made plans for a second attempt. There I was, waiting for the appointed hour when Lee would return, when I  could no longer tolerate the suspense. I could master this fire. And if I couldn't, well, Lee was on his way.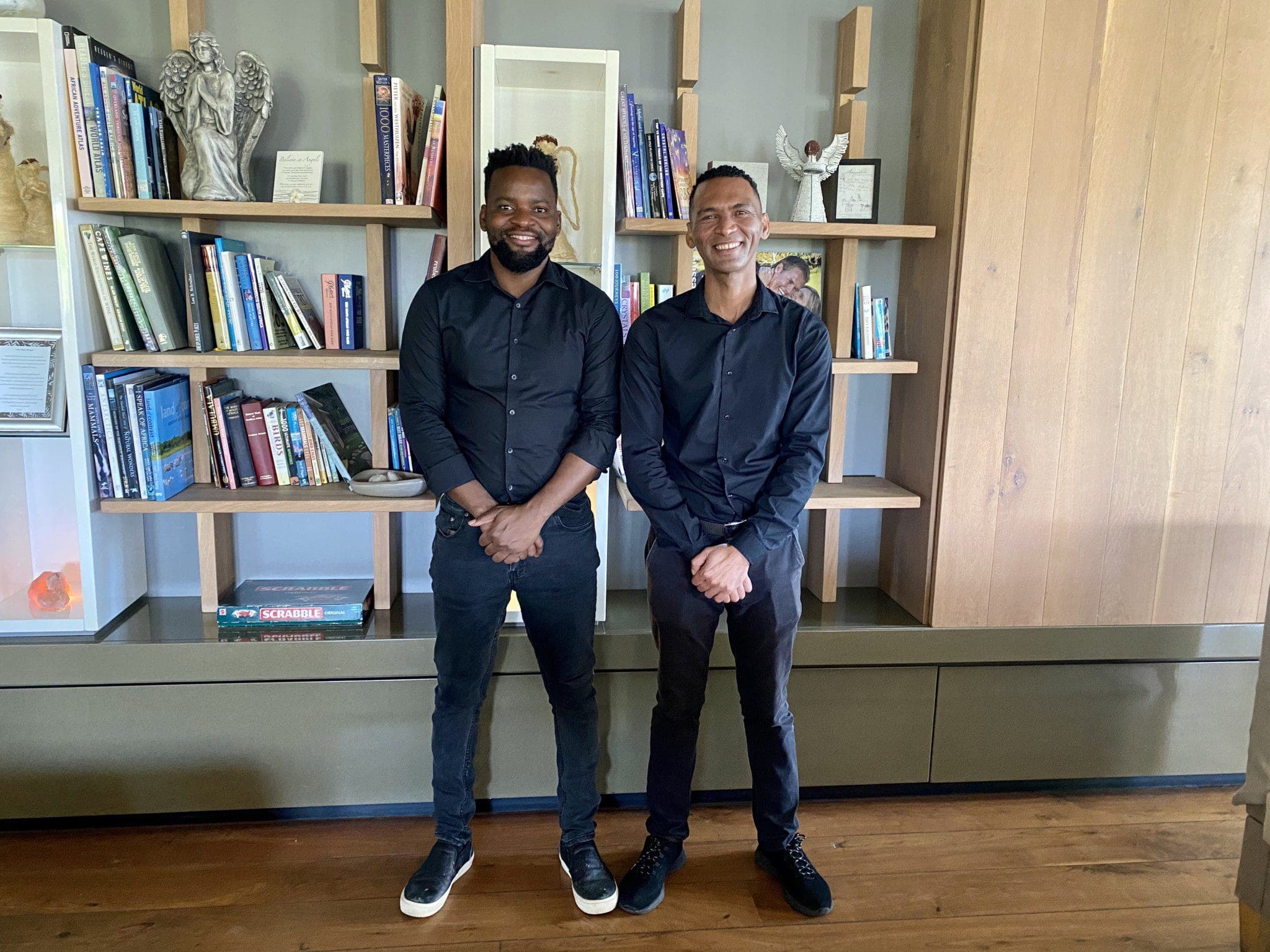 Again, the short version: I made a brilliant fire, Lee was hugely impressed, and the whole place warmed up until I was sweating. I eventually went to bed to cool down.
Angala is a tranquil place, with gardens to stroll around, ponds with water features, wooden sculptures between the trees, and a night orchestra of frogs which takes over from the day birds at dusk. There is an eco pool which has an entire living ecosystem inside it. Apparently it's very cold at this time of the year. There's an ozonated pool too, which is down some stairs to the lower level, where the sauna and steam room are. A heated plunge pool alongside that is available to guests 24 hours a day. You can book a private hour in the steam room/sauna (I had intentions but then, well, you know…the bed), and for the ultimate relaxation, add a massage which will be done in your room, or embrace wellness with yoga sessions or specialised shiatsu and reflexology treatments.
With all the joys and pleasures of the Franschhoek and Paarl wine lands easily accessible, paired with the  innate charm of sweetly engaging in stillness, I firmly believe I could have stayed at Angala at least a week without growing bored.
For more information, click here  or connect on social @angalasouthafrica. For reservations, email Carmen [email protected]
PHOTO CREDIT: Bianca Coleman ©