A WORD of advice: while the menu says antipasti – which means "any of various typically Italian hors d'oeuvres also : a plate of these served especially as the first course of a meal" – the portions at the restaurant at the Terra del Capo tasting room in Franschhoek are extremely generous.
I did not know this when I ordered four plates from across the menu sections – meat, seafood, vegetarian, and of course a truffle dish. Terra del Capo is part of Anthonij Rupert Wyn, as is Altima in the Elandskloof Valley just north of Villiersdorp. There, Black Perigord truffles have been cultivated since 2009, and harvested since 2019.
The day was hot so I was happy to take a table under the olive trees outside the tasting room, even though it's air conditioned in there. It has a wonderful little shop which sells homeware and various objects of desire for your kitchen.
Wine with your meal is at cellar door prices, by the glass or bottle, and includes the full range – Protea, Terra del Capo (I cannot leave without a bottle of Sangiovese), Cape Of Good Hope, L'Ormarins and Anthonij Rupert; a glass of the very fine Optima Bordeaux-style blend will set you back an affordable R55. The Merlot and Syrah in this range are only available by the bottle.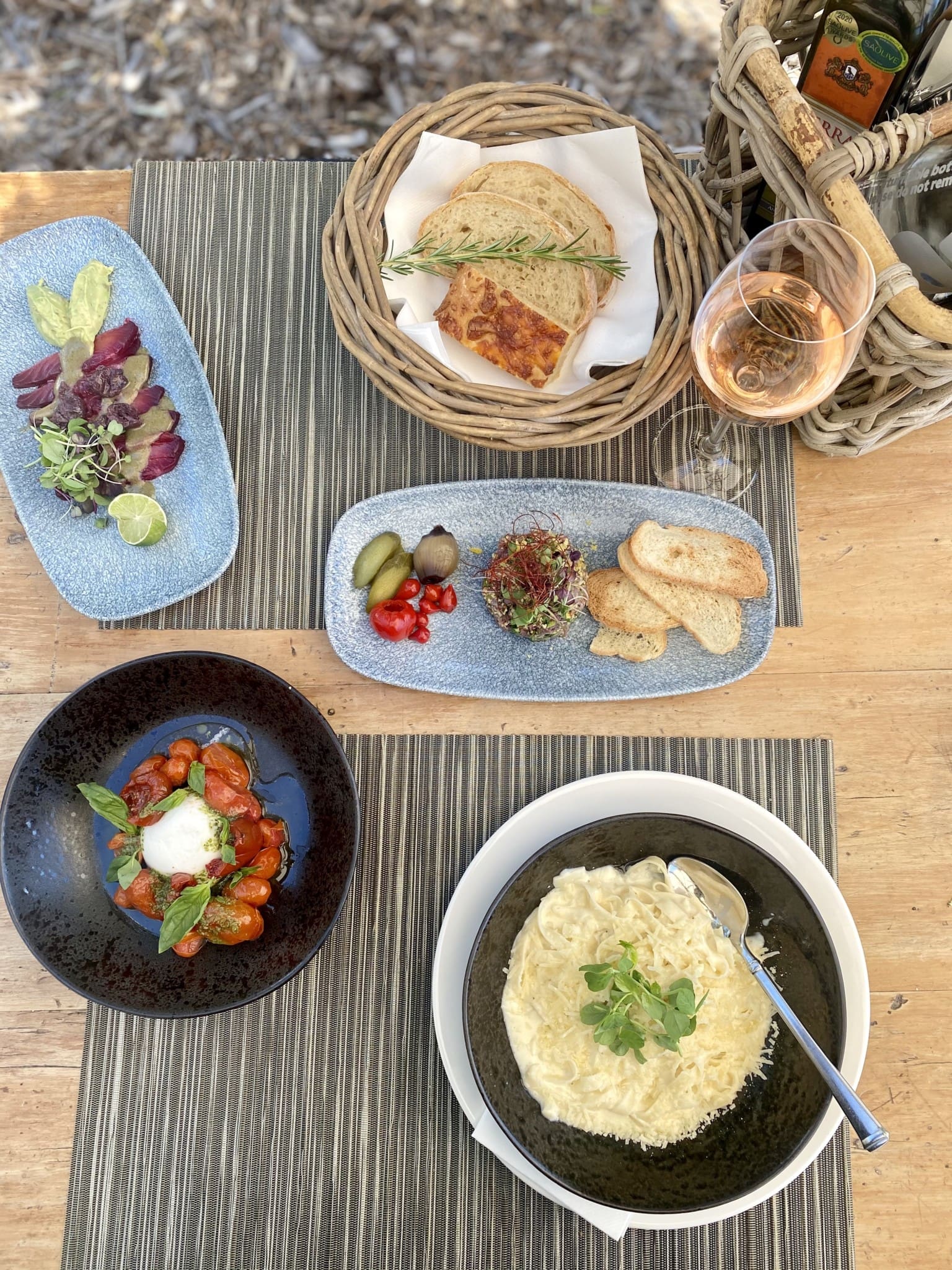 Since I had no idea what I was going to order, and pairing different wines with everything would have been silly, I, as I often do in these situations, went for a rosé, being neither red nor white (obviously). I ordered the Protea (after some bubbles, which are de rigueur on such occasions), a stroke of marketing genius. Each variety is in a pretty and differently decorated bottle of which you can later soak the label off and use it for another purpose. Christmas gifts this year will be in the form of oils infused with garlic and herbs from my garden, and everyone will be so impressed.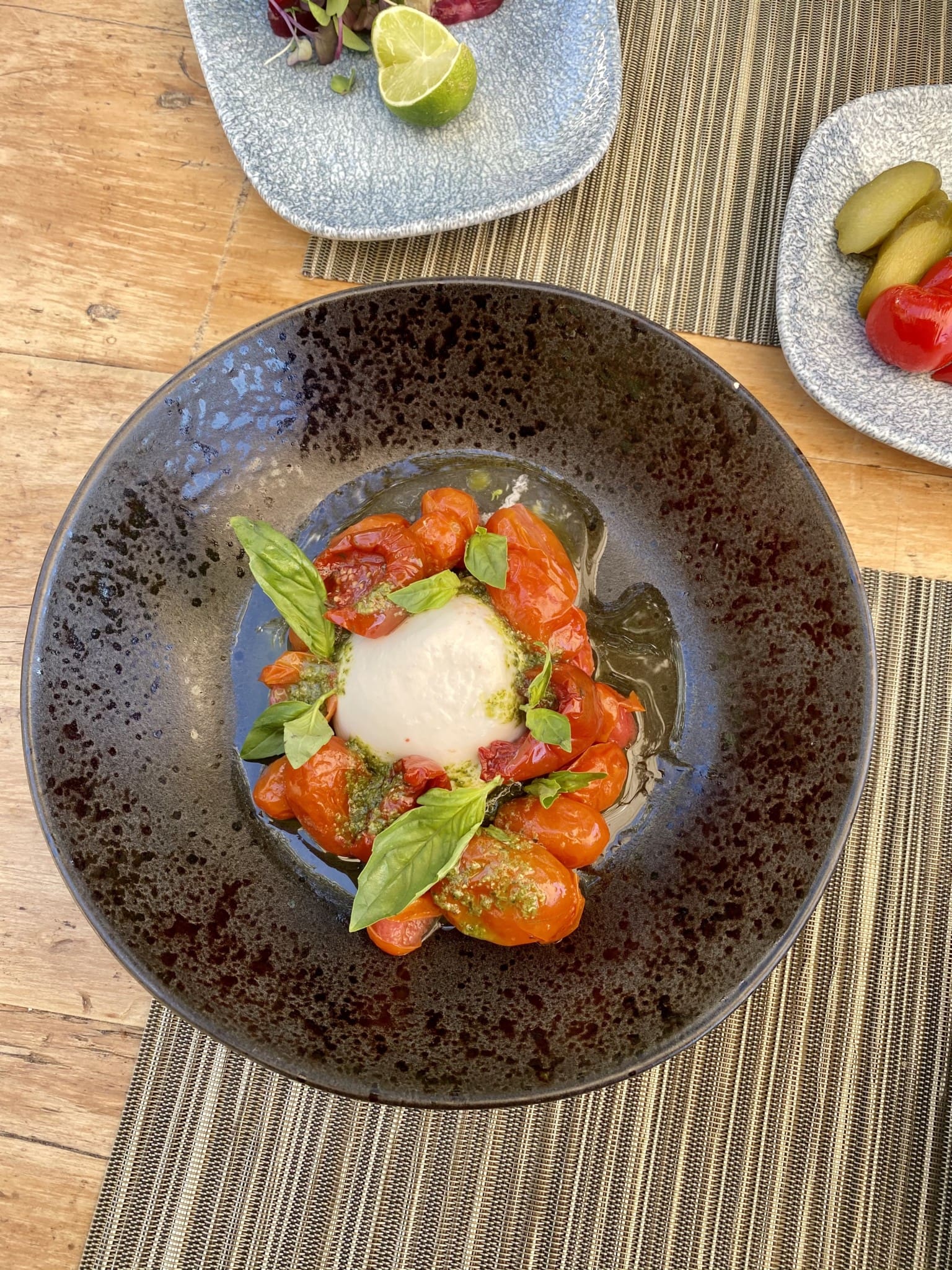 My choices were blistered tomato with delightfully creamy burrata, and basil dressing; beetroot and soy cured Franschhoek trout (because Franschhoek, it has to be done) with avocado crème, dried olives, and tarragon vinaigrette; and seared springbok tartare with salt cured egg yolk, crispy onion, and pickles. As these were brought to the table, I quickly realised I'd over-ordered and would only be able to manage a taste of each.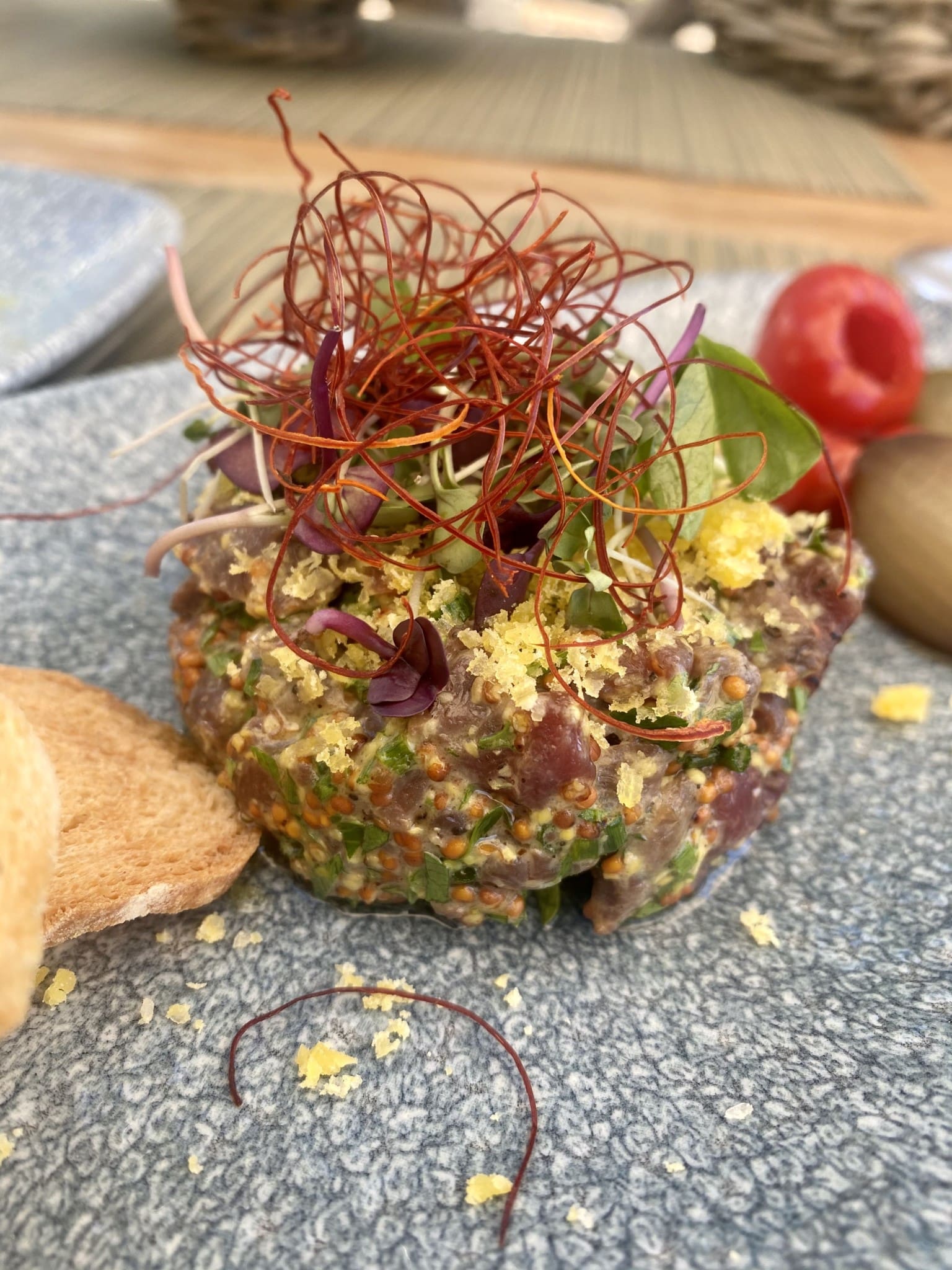 Because the pièce de résistance was of course, the Truffle Tagliatelle with Parmesan Cream. That, I devoured every last morsel. One simply cannot waste a smidgeon of truffle. All things considered, however, the pasta dish is surprisingly reasonable at R85, and it's not even the most expensive thing on the menu, where prices range from R68, to R220 for a cheese and charcuterie platter. The vegetarian selection is exceptional and on another occasion I'd be happy not to stray any further. Plus, the truffle tagliatelle is vegetarian…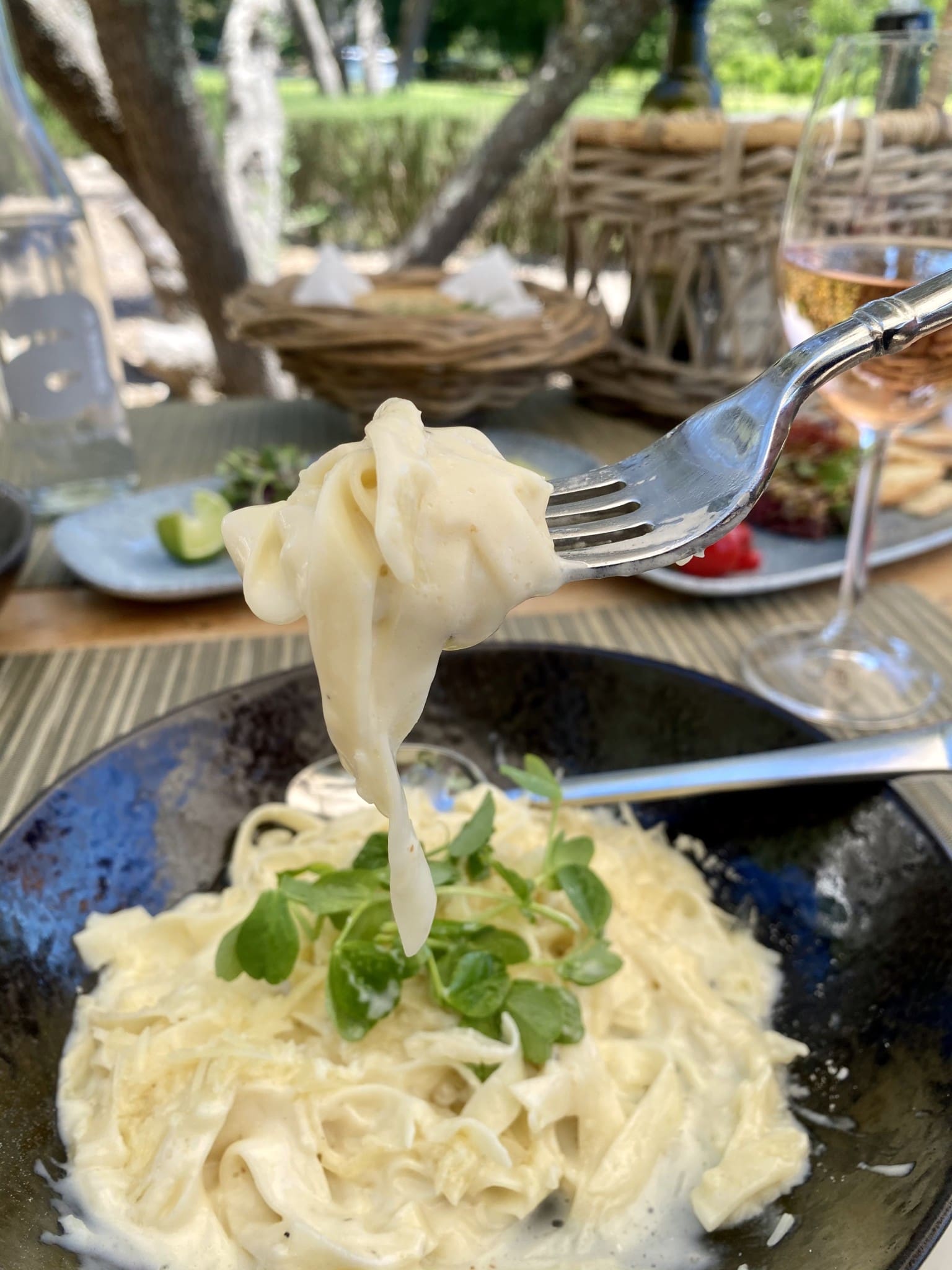 For more information, click here.
PHOTO CREDIT: BIANCA COLEMAN ©