HOW long is it polite to continue wishing people Happy New Year, or variations thereof? I'm asking for myself, and my friends, as we approach the middle of January. Or as some would have it, Dry January.
It's not a concept with which I am personally on board; I do, however, take nonprescriptive breaks from drinking alcohol from time to time, as the feeling takes me – and it's actually rather invigorating. The internet is full of reasons why (and why not): "Dry January started in 2014, after it was created by the charity Alcohol Change UK. … It's a time when individuals with various drinking habits experiment with the process of not ingesting alcohol and allowing their bodies to be alcohol-free for a period of time."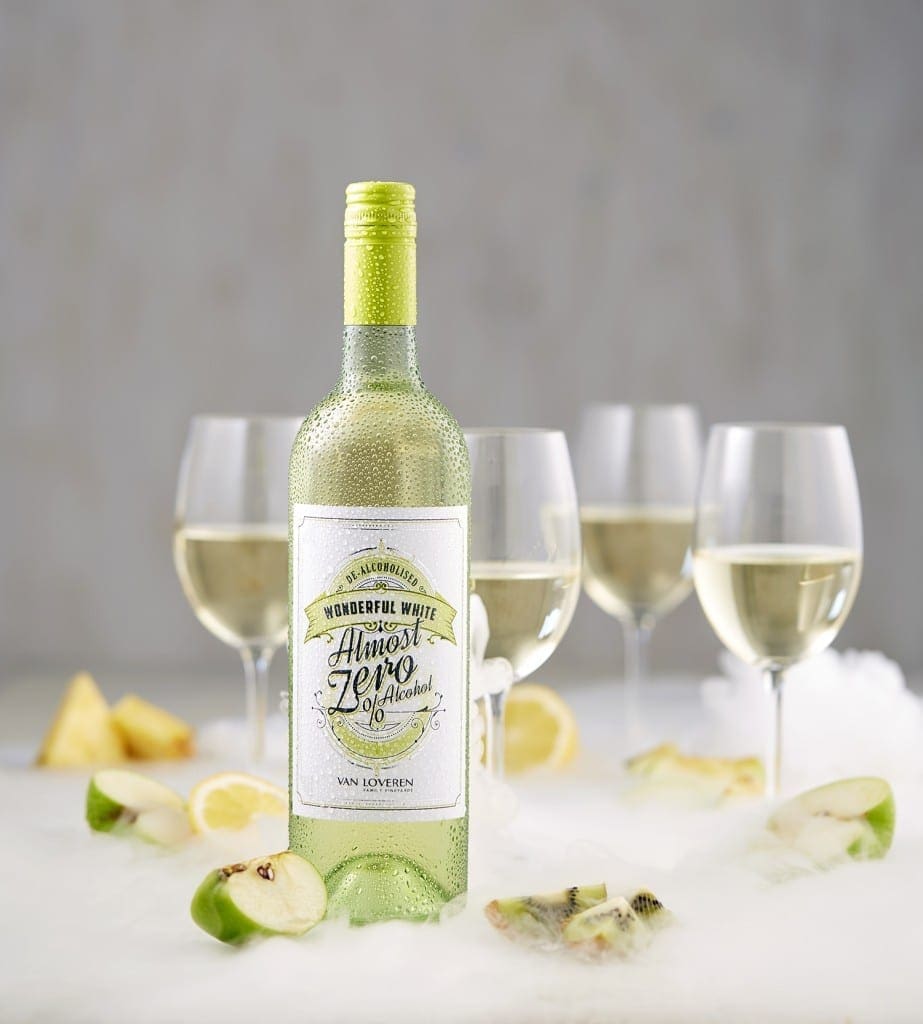 Fair enough. Some fine people don't drink alcohol at all, ever, for various reasons – choice, addiction, pregnancy, driving – and they may be looking for palatable substitutes. There are all sorts of beverages that mimic alcohol although someone in recovery told me these are not always ideal as they can trigger someone to use the real thing, because they taste so similar. Trace amounts of ABV (alcohol by volume) can also have an effect.
But if you're into laying off the booze for a bit (or if you're driving, and I cannot stress this enough) and are so over the fizzy drinks or fruit juices or ice teas, there are some pretty decent options these days, which are not just glorified grape juice.
The Almost Zero range by Van Loveren Family Vineyards (with almost no alcohol, like it says in its name, less than 0,4%) includes Wonderful White, Ravishing Rosé and Radiant Red.
The first one I tried was the red. I took it to a braai where everyone looked at me in shock and horror, but then got on board and tasted some too. The consensus was, it's a decent drink for anyone who doesn't normally drink red wine. Certainly not for those who like big, bold, ballsy reds – like I do – because it's a bit on the thin side, so it's not going to be satisfying for them. You could make a katemba.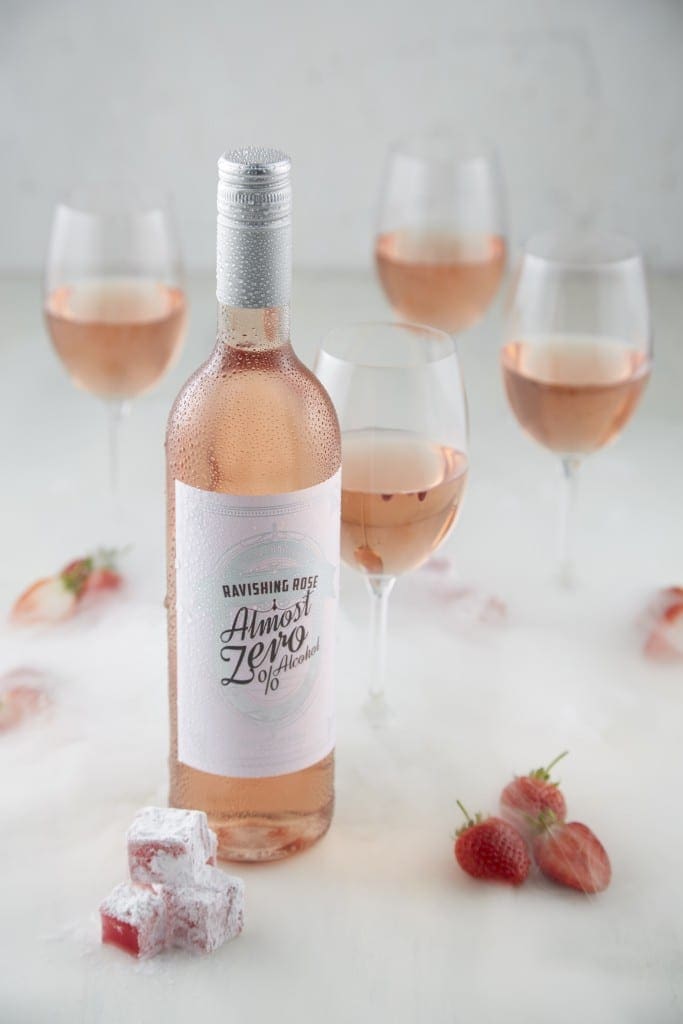 The next one was the rosé, also at a braai. This time it was at my place, and with a friend who was driving and being adult and responsible. She mixed it with sparkling water in a big wine goblet with lots of ice, and it was a lovely refreshing sunny afternoon drink. I polished off the bottle in the same way a couple of days later, and it was pleasantly thirst-quenching. I could gulp it down and still not pass out three episodes into my Ray Donovan binge.
The white is still in my fridge, with similar plans to mix it into a spritzer. Now I think of it, it could even go in a cocktail. Heck, I use those Duchess drinks as mixers with my gin. Low- or no-alcohol drinks have the super added advantage of being low in sugar, carbs and kilojoules (75% less than normal wine) as well, which is a bonus in January when the jean pant is not being agreeable.
Here's the lowdown on each of the wines:
Ravishing Rosé shows all the divine colours of the traditional favourite with ever-present flavours of Turkish delight. Enjoy as a healthy aperitif or with oriental dishes, desserts and pizza. Its sibling Radiant Red is fruit-forward with notes of ripe mulberry prominent on the palate. It's also great as an aperitif or with pasta, meat dishes and pizza. The Wonderful White is notable for its delicate flavours of apple, citrus and tropical fruit with a crisp and lingering after-taste It's fabulous on its own or with salad, sushi and summer fare.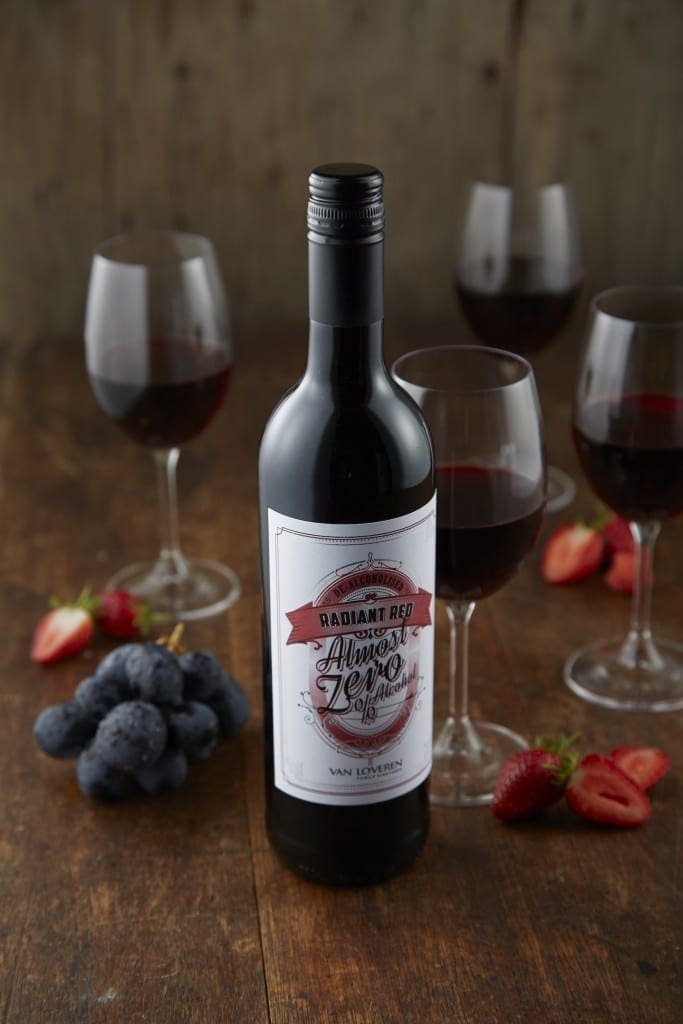 How it's made:
The near-absence of alcohol means by law it can't be called wine, although this de-alcoholised wonder begins life as such. To remove the alcohol, it is gently spun, allowing the wine to spread thinly across steel cones and the alcohol to evaporate. High precision ensures that what's left is distinctive wine body, colour and flavour.
Find Almost Zero around the country at retailers including Pick n Pay, Makro, Spar, Checkers and Ultra Liquors. The recommended retail price is just R69.99.
For more information about Almost Zero, call Van Loveren on 023 615 1505 or click here.
SOCIAL
#VanLoverenWines #DrinkAlmostZero and tag Van Loveren on Facebook and Twitter.
FIVE lucky Eat Play Drink Cape Town readers can win a mixed case of Almost Zero valued at about R420. Check out the Facebook page and add your comment.