WWF South Africa is delighted to announce that five more wine farms have been welcomed into its prestigious Conservation Champion programme, bringing to 55 the total number of WWF Conservation Champions in the Cape Winelands, which overlaps two major global biodiversity hotspots – the Cape Floral Kingdom and the Succulent Karoo.
Biodiversity loss is among the top environmental risks according to the 2021 Global Risk Report from the World Economic Forum.
"Having recently celebrated International Day for Biological Diversity on 22 May with the 2022 theme 'Building a shared future for all life', there could not be a better time to welcome our five new WWF Conservation Champions, all of whom have met stringent criteria and shown exceptional commitment to sustainable practices, while safeguarding endangered species in unique habitats," says Shelly Fuller, manager of WWF's Fruit and Wine programme. "We are delighted to extend our recognition to these farms that promote farming in harmony with nature in our uniquely biodiverse corner of the world."
The five new wine farms to have joined the WWF Conservation Champion programme are:
WWF Conservation Champions are acknowledged as environmental leaders in the wine industry for their exceptional commitment to regenerative farming practices, including implementing responsible production practices; spearheading innovations in water and energy efficiency; and conserving previously unprotected ecosystems to provide a habitat for many rare and endangered species. 
Many of the farms have set aside land for conservation to protect the rich and diverse biodiversity; rehabilitated vast sections of the area through alien invasive clearing projects; and diversified their offering to attract more visitors and contribute to ecotourism, through sustainable nature-based activities like walking, hiking and mountain biking trails, outdoor dining, bird watching, eco-lodging, picnics, nature drives and "vinisafaris".
Collectively, the 55 wine farms recognised as WWF Conservation Champions own 45 263 hectares of land spread across the Cape winelands from Constantia to Robertson, and from Stellenbosch to the Hemel-en-Aarde Valley. Of this land, 24 372 hectares is now conserved as a pristine part of the Cape Floral Kingdom. This achievement is due to the unique and symbiotic working relationship between WWF and Cape wine farmers. 
The Conservation Champion programme, facilitated by the WWF, supports wine farms in their conservation endeavours through advisory support and assistance with setting tangible targets and prioritising actions to address their most pressing environmental risks. The 55 farms work closely with WWF, undertaking annual assessments to ensure they meet the specifications required of a Conservation Champion. 
Their commitment to nature and to WWF's high standards entitle Conservation Champions to use the distinctive sugarbird and protea logo on their wines, which officially affirms their commitment to biodiversity conservation to guide environmentally concerned consumers in their purchases. Choosing a WWF Conservation Champion wine is as easy as looking for the distinctive sugarbird and protea logo on wine bottles when purchasing wine from your local retailer.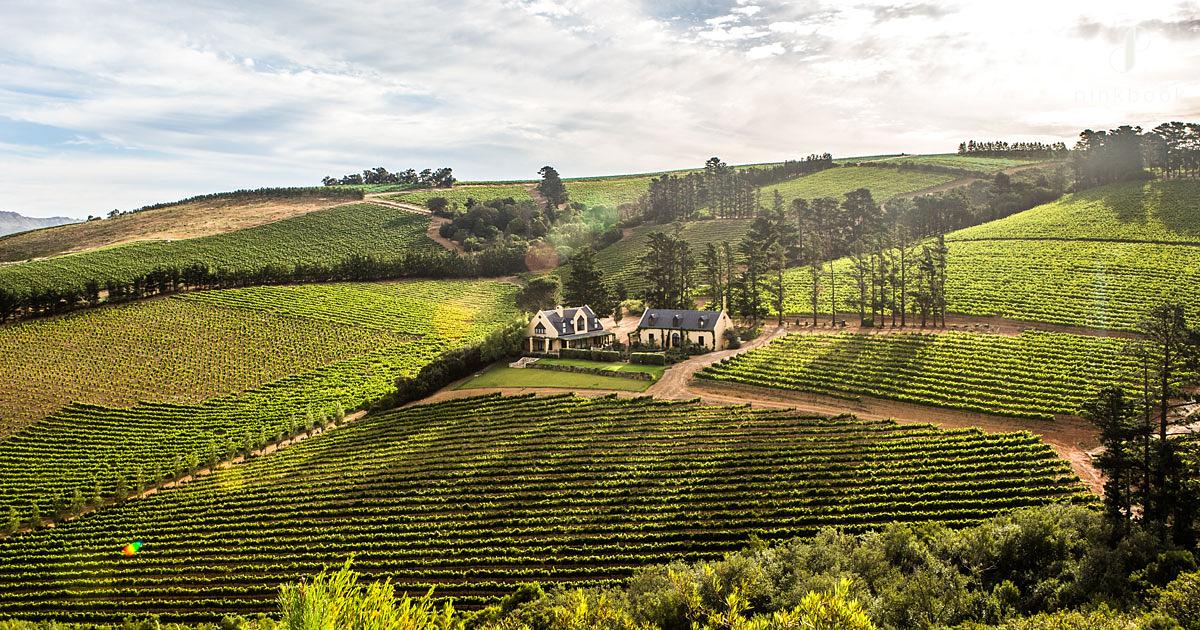 Wine lovers, locals and tourists can also download the Champion Wine Guide app here to find special offers, explore wine farms and browse through nature-based experiences and ecotourism activities. For more information about the WWF Conservation Champions programme, or to find out if your favourite wine is a WWF Conservation Champion, visit the website or follow on Instagram or Facebook or Twitter #ConservationChampions #followthesugarbird