ON October 14, Sauvignon Blanc South Africa revealed the winners of the 2020 Sauvignon Blanc SA Top 10 competition and this year's champion wines come from no less than seven different regions. The event was celebrated online, hosted by Zola Nene and with entertainment by the inimitable Nataniël.
I'm becoming quite the fan of online events, especially pre-recorded ones, like this; it was concise and economical. Between Zola announcing the winners two by two, viewers were treated to a small selection of Nataniël's stories. English or Afrikaans, I could have listened to him all night; his tales are always engaging and his delivery is quite soothing in its even tone, and exquisite use of both languages. Ek is mal oor hom. Everything was wrapped up in a little over 40 minutes.
To make sure we at home still had the benefits of a classy live event, a dinner box from Bertus Basson at Eike was delivered in the the afternoon, along with a bottle of Sauvingnon Blanc (of course). This was no ordinary dinner box…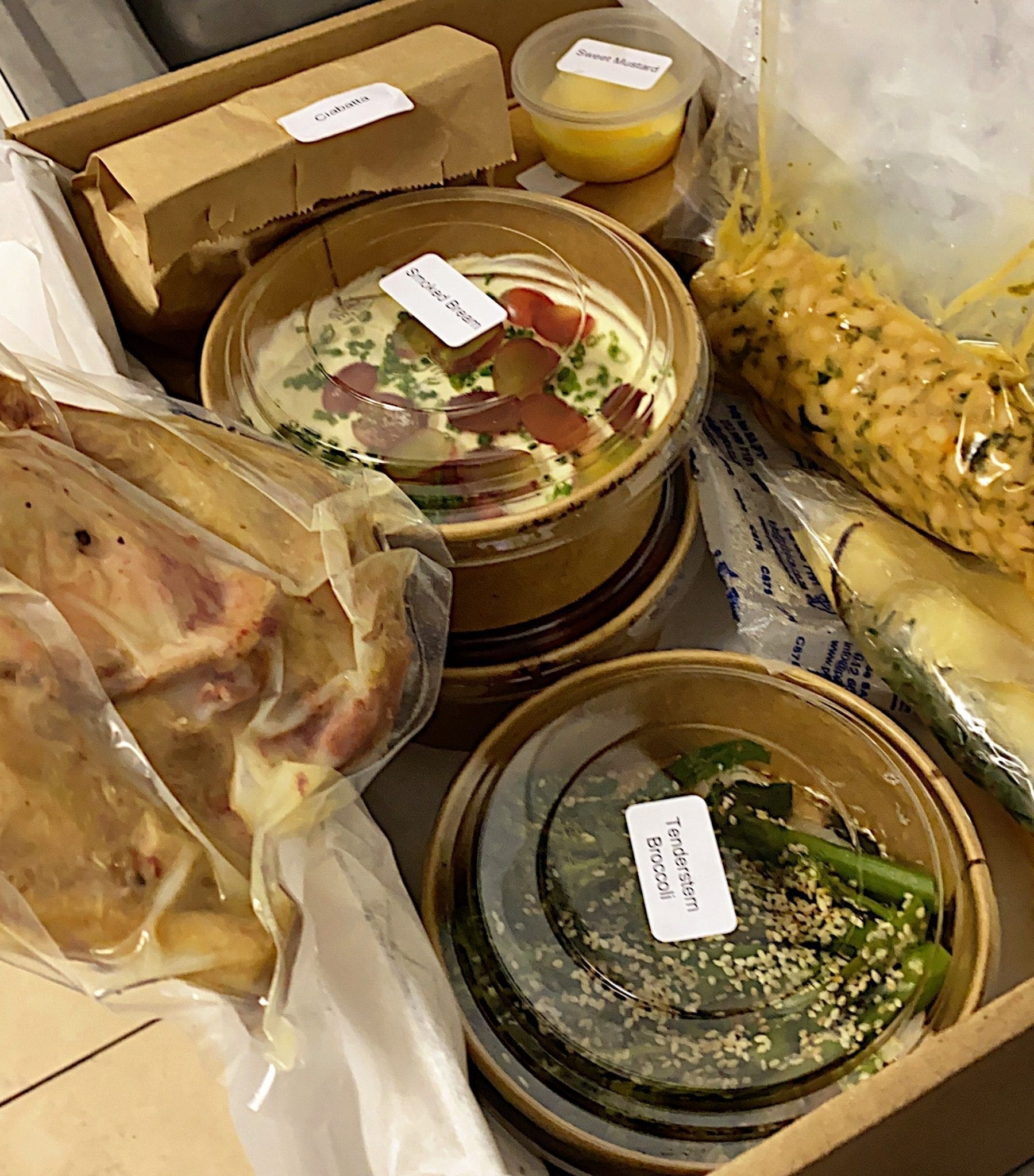 To start, there were ciabatta rolls with basil butter, marinated olives, and smoked, ethically caught, Cape bream with whipped lemon cream and grapes (which was divine). The cooking instructions tactfully suggested we could dish the food up on to our own plates, or keep them in their containers to save on washing up. Looking at those containers, I reckoned I could not improve on the current presentation and would have turned the dish into an unholy and unappetising mess if I had tried to scoop it out.
For main course there was confit duck and potatoes, truffled white beans, long-stemmed broccoli, sherry vinegar sauce and sweet mustard dressing. I handed cooking duties over to my friend Nicole Biondi, who did a fantastic job, with the preparation and the pic below. Dessert was Cremora tart with strawberry glee and fresh strawberries. Not only did it look gorgeous (and also stayed in its own containers for the same reasons as above) but smelled absolutely heavenly. What a wonderful treat.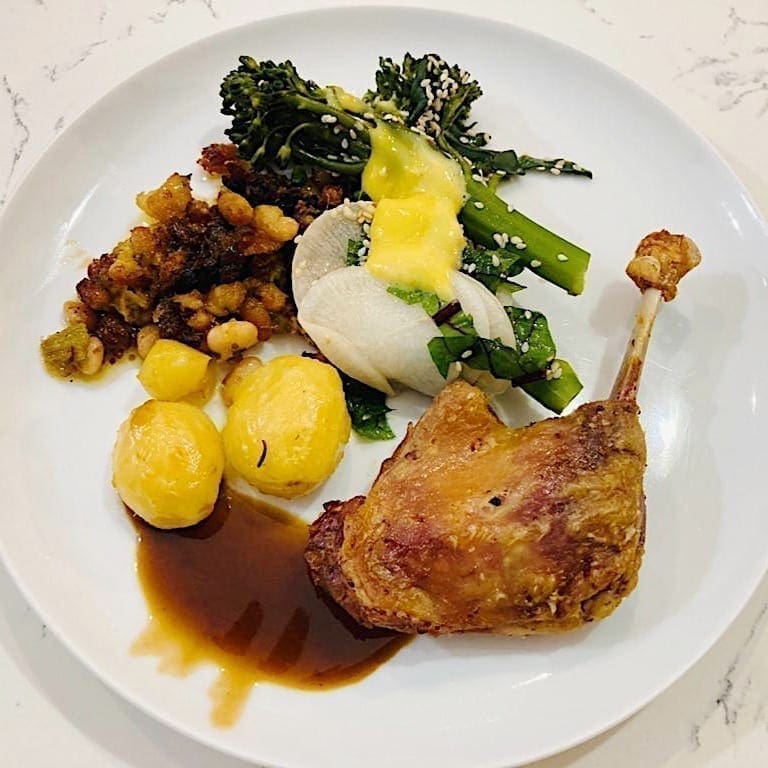 In alphabetical order, this year's Top 10 are:
Alvi's Drift Sauvignon Blanc Reserve 2020
Cilmor Limited Edition Sauvignon Blanc 2019
Diemersdal Winter Ferment Sauvignon Blanc 2020
Ghost Corner Wild Ferment Sauvignon Blanc 2018
Iona Elgin Highlands Wild Ferment Sauvignon Blanc 2019
Kleine Zalze Family Reserve Sauvignon Blanc 2019
Ormonde Chip Off The Old Block Sauvignon Blanc 2019
Paul Cluver Sauvignon Blanc 2019
Stark-Condé Round Mountain Sauvignon Blanc 2019
Stellenbosch Vineyards Southern View Sauvignon Blanc 2020
The Top 10 were drawn from a broad collection of entries, with 96 producers submitting 149 wines for the competition held with the support of FNB. A good balance was achieved with six of the winning wines from the 2019 vintage, three from the 2020 vintage, and one wine from 2018. Half the Top 10 show a degree of oak contact that affirms the judges' opinion on the future potential for more wooded Sauvignon Blanc wines.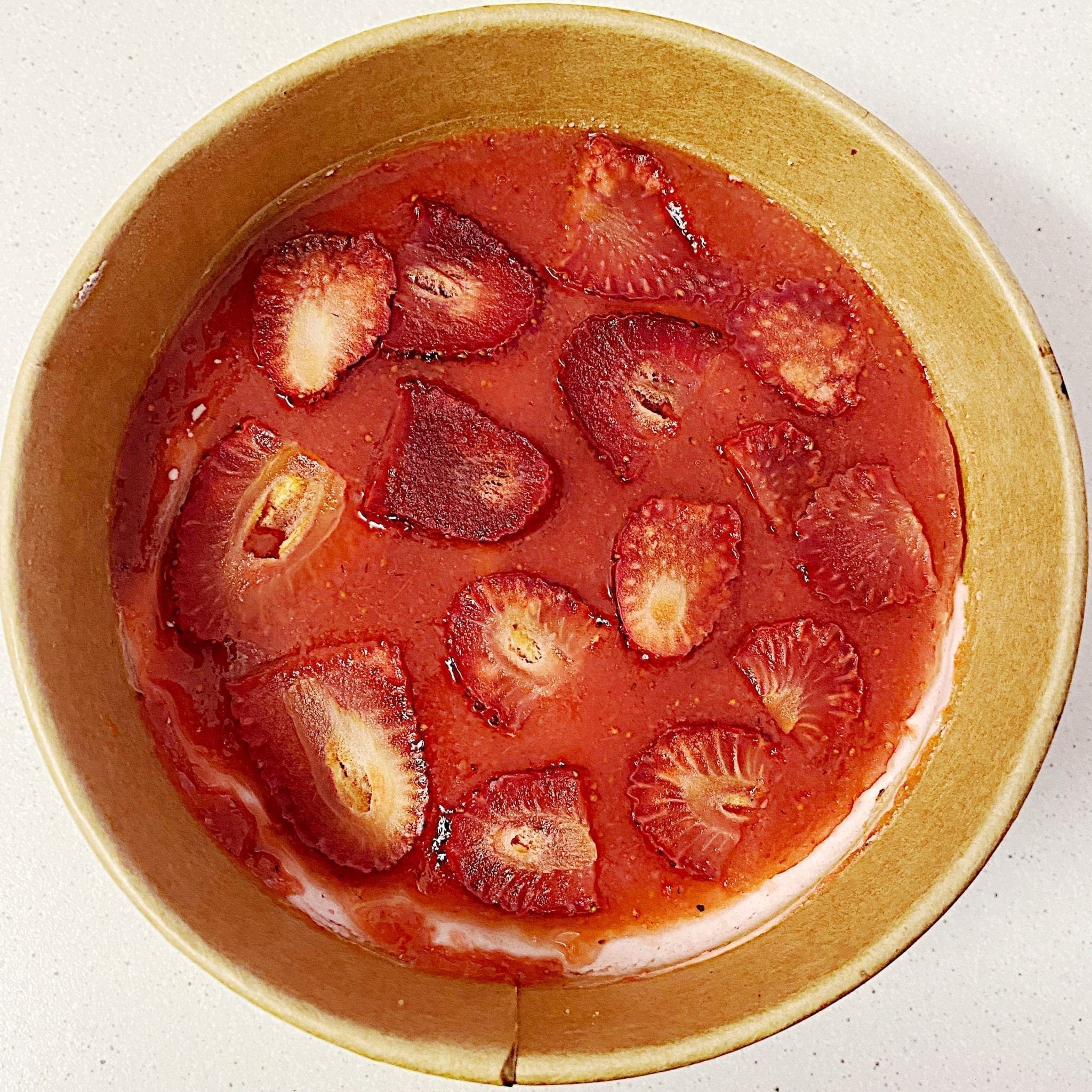 "This year will be remembered as a time to stand together and everyone who entered can therefore rightly be proud of their achievement," says RJ Botha, Sauvignon Blanc SA's chairman. "In these challenging times, it is a privilege to be able to celebrate South African Sauvignon Blanc worldwide as our country's top seller. We see exciting innovation in style and flavour profiles, as well as diversity in origin with three Top 10 winners from Stellenbosch, two from Elgin, and one each from Breede River, Elim, Worcester, Durbanville and Darling.
"Congratulations to Diemersdal with their hat trick with the Winter Ferment – the only wine that has shone in the Top 10 for the last three years in a row. Many thanks to our platinum sponsor FNB for their understanding of our industry and their contribution to our success."
The judging panel comprised Dr Winifred Bowman, Cape Wine Master and convener of the panel, cellar master Charles Hopkins of De Grendel, wine judge and writer Fiona McDonald, and winemaker Rüdger van Wyk of Stark-Condé Wines. The panel also included protégé judges Candice Barnes from Boekenhoutskloof, Kelsey Shungking from De Grendel and Victoria Davis from Glenelly.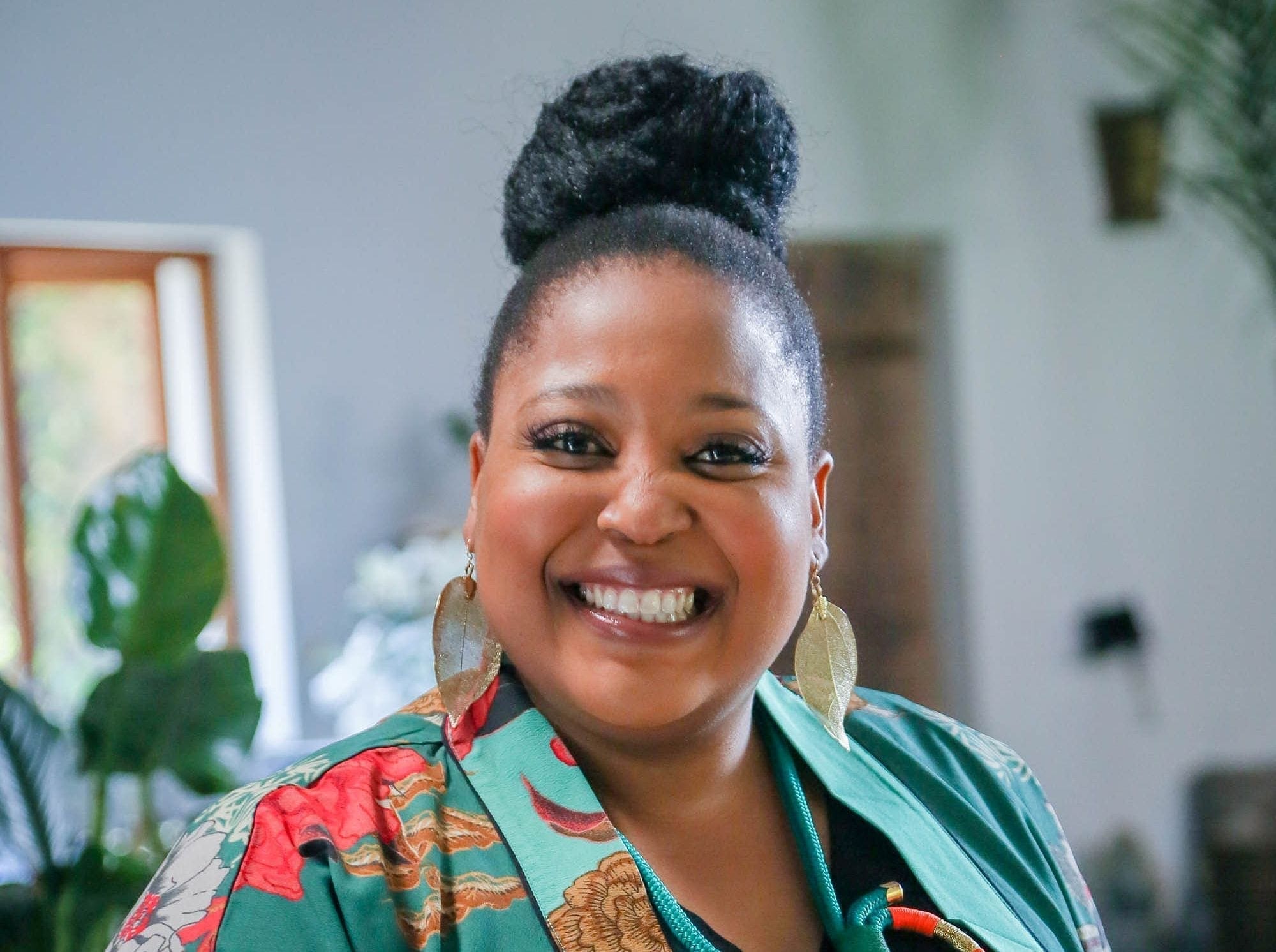 As part of this year's competition, Sauvignon Blanc SA is requesting everyone to support the industry by making a contribution to the Vinpro Foundation in support of a student in the wine industry. For more details, click here.
Anyone can still view the 2020 Sauvignon Blanc SA Top 10 virtual awards here, at no cost. The annual Sauvignon Blanc SA Technical Seminar will be presented as vlogs on the Sauvignon Blanc SA website during November with speakers focusing on technical aspects, including information on the Top 10. Wine lovers can obtain the 2020 Sauvignon Blanc SA Top 10 collection via the Wine of the Month Club, as well as at Wine Stellenbosch TOPS.
For more information or to become a member, click here or call 021 975 4440. Join the online conversation about the #SauvignonBlancSATop10 and follow Sauvignon Blanc SA on Twitter @SauvignonSA and on Facebook and Instagram as @sauvignonblancsa