NOMINATED for six Oscars: Motion Picture of the Year, Adapted Screenplay, Editing, Visual Effects, and Sound, as well as Best Song for Hold My Hand by Lady Gaga and BloodPop, Top Gun: Maverick is now streaming on Showmax. It was also named Best Movie, Best Wide Release Movie and Best Action & Adventure Movie at Rotten Tomatoes' Golden Tomato Awards, which recognise the best reviewed films of the year. Top Gun: Maverick currently has a 96% rating from over 450 critics and a 99% audience score from over 50 000 fans on the site.
After more than 30 years of service as one of the navy's top aviators, Pete "Maverick" Mitchell (Oscar nominee Tom Cruise) is where he belongs, pushing the envelope as a courageous test pilot and dodging the advancement in rank that would ground him.
When he finds himself training a detachment of Top Gun graduates for a specialised mission the likes of which no living pilot has ever seen, Maverick encounters Lt. Bradley Bradshaw (Sundance winner Miles Teller), call sign "Rooster," the son of Maverick's late friend and Radar Intercept Officer Lt. Nick Bradshaw, aka "Goose." Rooster's father trusted Maverick; he isn't about to make the same mistake.
Facing an uncertain future and confronting the ghosts of his past, Maverick is drawn into a confrontation with his own deepest fears.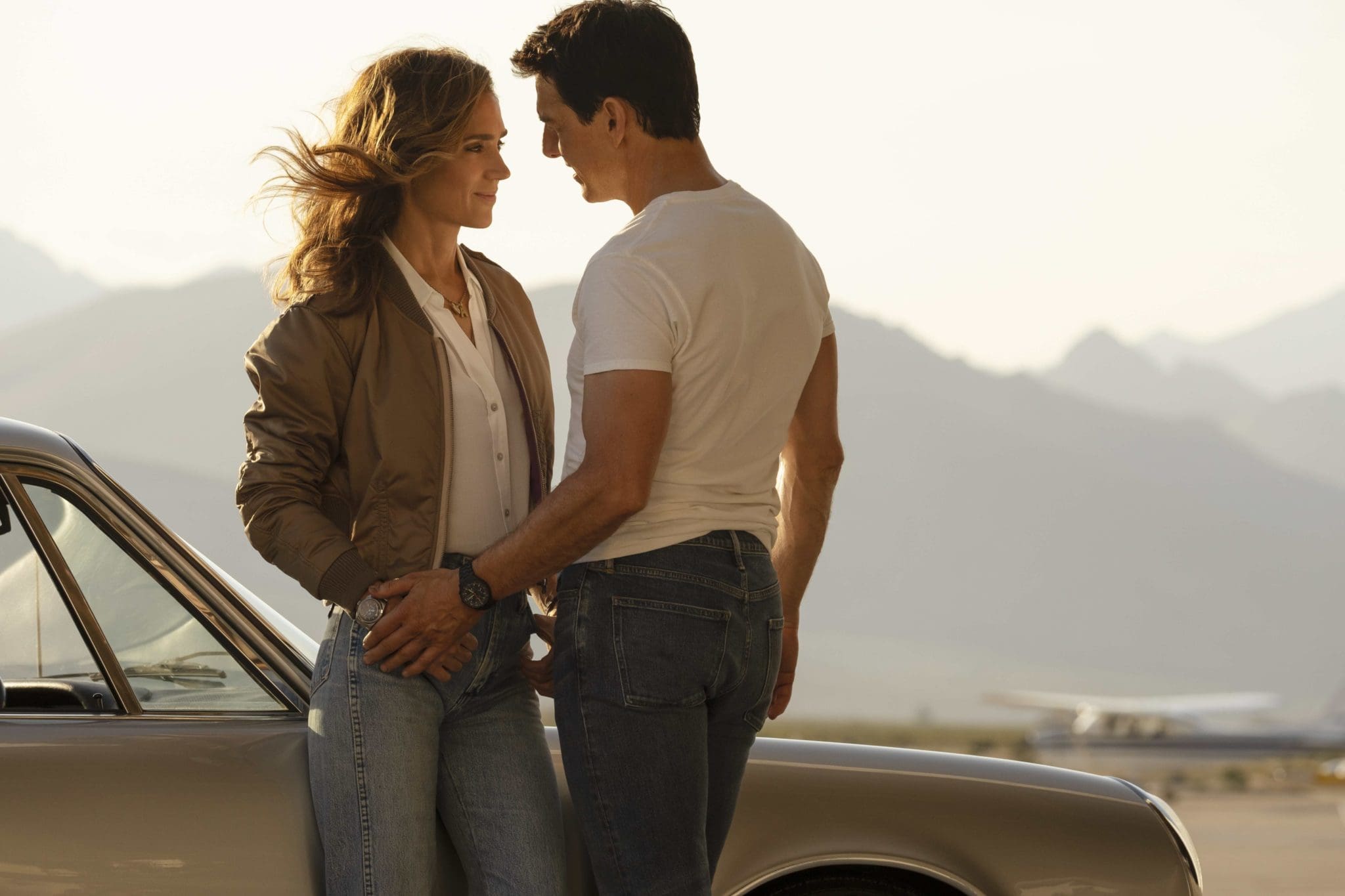 Oscar winner Jennifer Connelly (A Beautiful Mind), Emmy winner Jon Hamm (Mad Men), four-time Oscar nominee Ed Harris (Westworld), multi-award-winner Val Kilmer (Heat) and Monica Barbaro (UnREAL) co-star.
The biggest box office hit in South Africa last year, and the second biggest globally, Top Gun: Maverick has already won more than 60 international awards and is one of the 100 top-rated movies of all time on IMDb. It was also named the best film of 2022 by media as varied as Complex, The Globe and Mail, IMDb, People, The Telegraph, Total Film, Uproxx, and The Washington Post. As Rotten Tomatoes says, "Top Gun: Maverick is why we love the blockbuster experience: exhilarating action with big emotional stakes and an on-your-feet sunset ending."
Similarly, Independent calls it "as thrilling as blockbusters get"; Daily Telegraph hails it as "unquestionably the best studio action film since 2015's Mad Max: Fury Road"; and Time/Out says, "You will want to high five someone on the way out."
Showmax is also streaming the original 1980's classic, Top Gun, directed by the late Tony Scott and co-starring the likes of Oscar winner Tim Robbins (The Shawshank Redemption), Emmy winners Anthony Edwards (ER) and Tom Skerritt (Alien), multi-award-winner Meg Ryan (When Harry Met Sally) and the late Kelly McGillis (Witness). Top Gun won an Oscar for Giorgio Moroder's Take My Breath Away, a Grammy for Harold Faltermeyer and Steve Steven's Top Gun Anthem, and the 1987 People's Choice Award for Favourite Motion Picture, among other accolades.
So whether you're feeling a need for speed, or Tom Cruise, Jennifer Connelly, Miles Teller, old-school action or '80s nostalgia, it's time to strap in to Showmax.
Watch the Top Gun: Maverick trailer here, and the Top Gun trailer here. The Oscars take place on March 13.