WHEN Allan Barnard, owner of Kasteelberg Country Inn & Bistro in Riebeek Kasteel, made up his mind he wanted to move on from the hospitality industry, he became so frustrated with not being able to sell the business that he decided to give it away.
Barnard calculated he would need 2 500 bookings over a period of 60 weeks to reach his selling-price goal. "To attract that number of bookings, we designed an all-inclusive overnight package comprising all the features that leisure travellers love: a comfortable place to stay with lots of food and unlimited beverages," says Barnard.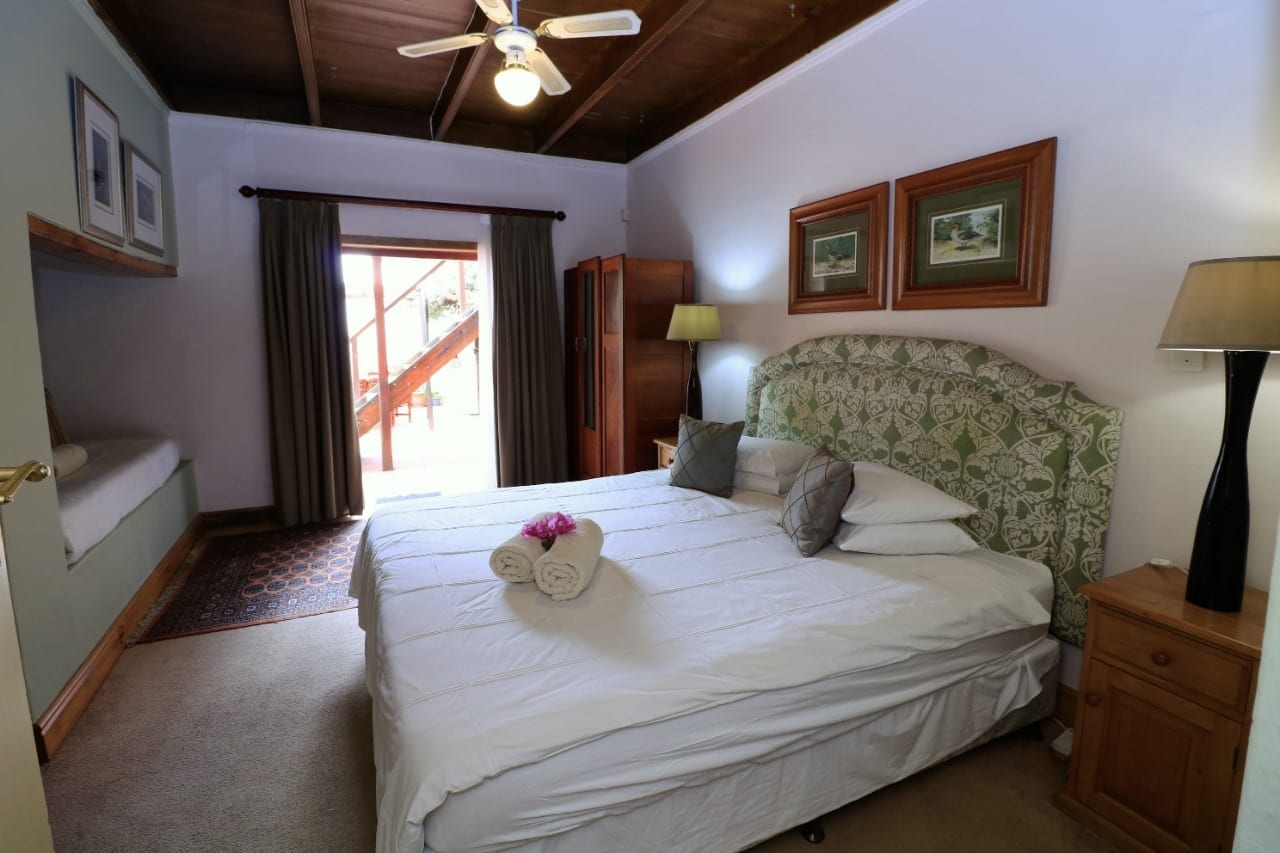 The package even includes a voucher for fuel, making it hard to resist. Barnard continues: "The cherry on top is that at the end of the promotion, someone who took up the offer is literally going to be dealt the full house! Ownership of the licensed guesthouse, restaurant and bar, which has been in operation since 2003. This will be done via a computer-generated draw once the target is reached. If the target is reached earlier, the draw will be done within seven days.  If it's not reached by the scheduled date, the promotion will be extended in increments of one month until it is reached."
The thinking behind the concept is that the owner gets his desired market price for the business by selling leisure packages with this innovative reward but limited to as many customers as are needed to meet that target. Adds Barnard: "I'm convinced this concept is certain to become a game changer among smaller establishments. All-inclusive deals are rare at this end of the market and to entice clientele with such a valuable reward is unheard of. It will undoubtedly be compared to a lotto, but that unlike a lotto, all guests receive something of value for their money.  They literally have nothing to lose."
The all-inclusive deal, labelled Golden Guest, is available on the establishment's website and booking and payment can be done online. "A countdown clock will be installed on the website's welcome page once bookings start flowing but in the meantime, guests will be able to monitor sales on the booking page which indicates reservations as they happen," explains Barnard.
The price of R1 300 per person sharing per night includes a three-course dinner, breakfast, a comfortable room, unlimited service from a selection of beverages and a fuel voucher valued at R150 per room. Riebeek Kasteel is a quaint village approximately an hour's drive from Cape Town.  It has attracted a Bohemian citizenry and is known for its fine wines, olives and many quirky, owner-run eateries.
Barnard concludes: "There is no limit to the number of bookings a guest may make. Overseas guests who are keen to participate in the draw but are unable to take up the all-inclusive deal for obvious reasons may do so, provided they make a pre-paid reservation. I suggest that participants from outside South Africa gift the package to a local friend or family member."
To get the ball rolling, Kasteelberg Inn is offering the Kickstart Bonus – an extra chance to be eligible for the draw limited to the first 150 double bookings until the end of June. Guests under 18 are not eligible to participate in the promotion but may accompany their parents at standard rates.