SETTLE into balmy summer evenings by joining celebrated wineries at the Stellenbosch Street Soirees. A favourite for friends to catch up over fine food and wine beneath famous oaks and wine-lovers seeking to experience the heartland of South African wine in all its glory, the Street Soirees are the place to be.
Unsurprisingly, the Stellenbosch Street Soirees have become an annual highlight of the region, offering enthusiasts the opportunity to taste wine and socialise in an elegant setting among towering oaks at the Cape's finest time of the year. As is the tradition, sumptuous street food from local purveyors including renowned chef Bertus Basson's De Vrije Burger, will be on offer, along with smooth and contemporary music.
Dates for 2023 are 1 and 15 February, and 1 and 15 March. Each evening's activities run from 6pm to 8pm, and between 15 and 25 wineries will participate per event.
"The Stellenbosch Street Soirees have really taken on a life of their own since launching in 2011," says Stellenbosch Wine Routes manager Elmarie Rabe. "Nonetheless, they continue to gain momentum. It's always a treat to catch the happy surprise on the faces of visitors who unexpectedly happen on the festivities in the closed-off Drostdy Street.
"It's a lot of fun and we always encourage people to stick around afterwards for dinner at one of the stunning restaurants within walking distance, or even continue the party at one of Stellenbosch's many wine bars," she says.
The Street Soirees were conceptualised to provide visitors with a taste of Stellenbosch life, but also as an opportunity for locals to enjoy their town. Not only celebrated for its wines, Stellenbosch has established a firm reputation for the quality of its hospitality, restaurants and accommodation; classic style and urban appeal.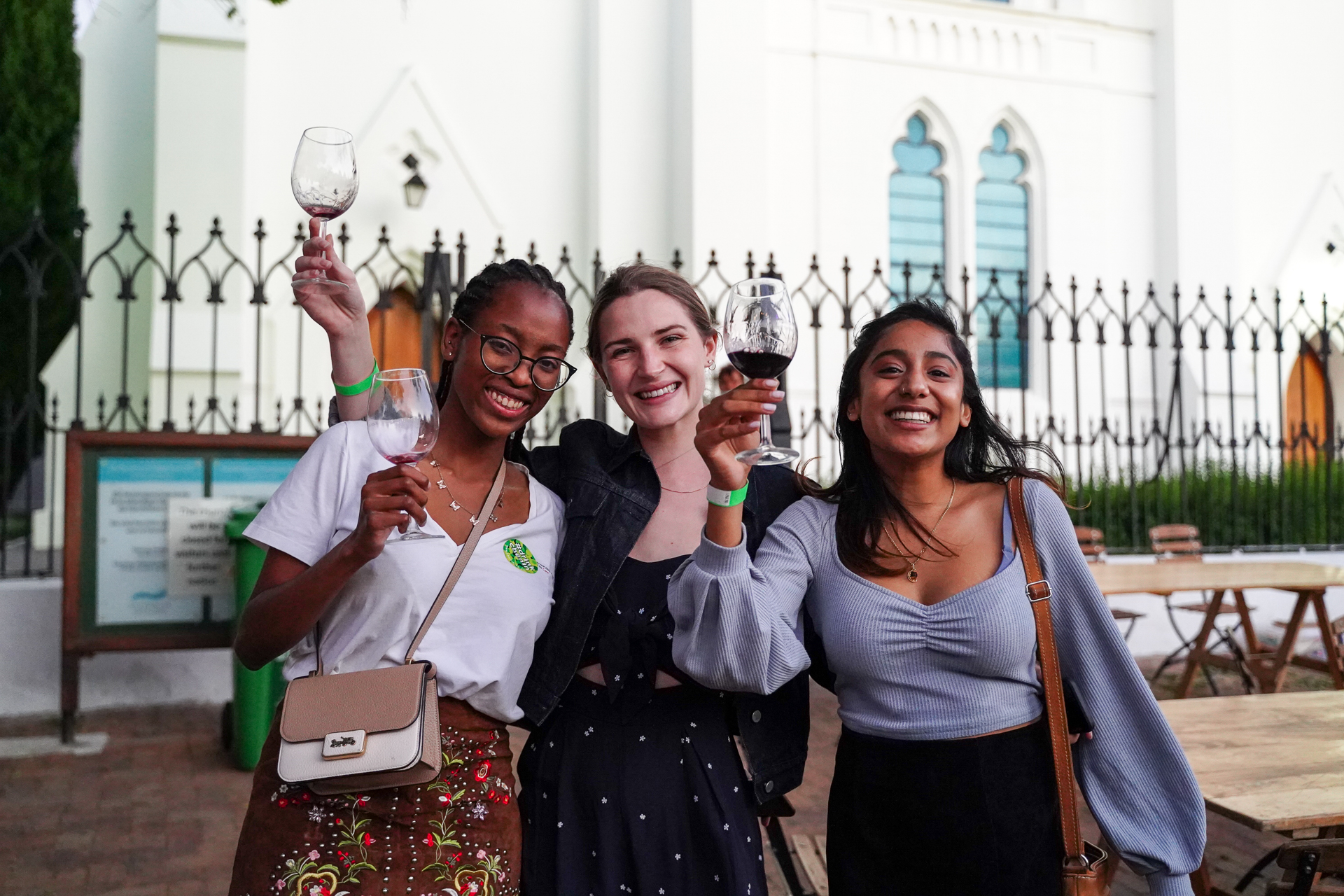 Tickets are R170 per person, including a glass and 10 tasting tokens, available via Plankton. For more information, email [email protected] or call 021 886 4310. Learn more about Stellenbosch's reputation for food, wine, history and culture here and here. Use @stellwineroute to find Stellenbosch Wine Routes on Facebook, Twitter and Instagram.
PHOTO CREDIT: Vuurtoring