SELIM KAGEE returns to the Artscape Theatre stage from March 23 to 25 with his new show, Love Story.
Brought to life by Kagee and his 18-piece orchestra, the show promises to take the audience on a magical journey of love. It features some of the most creative minds and talented musicians in South Africa, including Trevor Fischer as musical director and award-winning music producer Camillo Lombard, who is responsible for the musical arrangements. The repertortoire includes timeless classics like Love Is Many a Splendored Thing, Love Story, It's Impossible, and Strangers In Paradise.
The chemistry between Fischer's playing style and Kagee's voice is almost tangible. Kagee often refers to their rendition of Time In A Bottle by Jim Croce as one of his favourite performances to date. Says Kagee: "Trevor and I began talking about Love Story and that's how Trevor's band became involved, which includes his son Matthew Fischer on drums and Bradley Prince on guitar. They're both members of an award-winning Cape Town band called The Pedestrians. Lesley Canary (bass guitar) and Winston Cogill (saxophone and flute) are also accomplished musicians with a long-standing relationship with Trevor."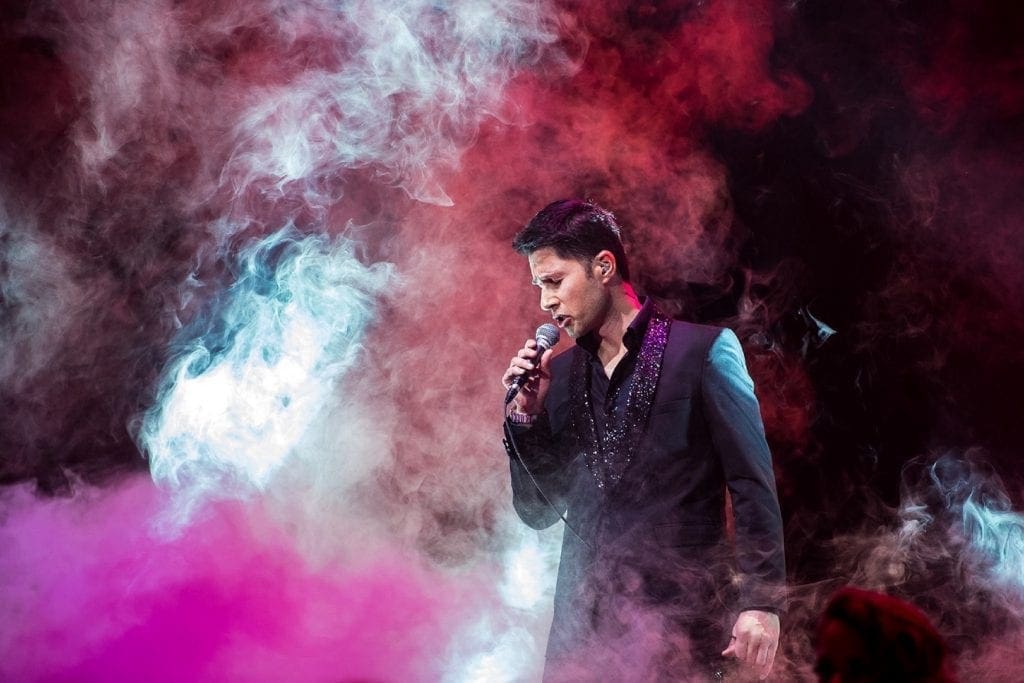 The 18-piece orchestra will further consist of Donné de Kock (principal violinist), who has been performing with Kagee ever since he began staging his own shows. She will be joined by Ellani de Jager, her partner in The Grey Duo. Rayelle Goodman (violinist), Mark Cloete (violin), Charlene Bogenhagen (violin), Kevin Cook (viola), Sinead Symons and Pearl Jung, both cellists, are all back after having performed with Kagee in the past. Jan-Hendrick Harley (viola) and Maretha Van der Walt (violin) will be making their debut with Kagee and the rest of orchestra. Sven Jones, Mary-Jane Zimri and Ambre Chanel Fulton will be lending their superb voices to the production as supporting vocalists to Kagee.
Kagee concludes: "I wanted to create a show that I felt would resonate with my audience and at the same time enjoy singing the type of songs that I love singing. Many of these songs played in the background of my life as I grew up and others I discovered only recently. But the songs themselves are not as important as the feeling I hope I'm able to bring to the audience".
Tickets are available from Computicket. For more information, click here.