TO the delight of South African music lovers, Bastille will return to South Africa to play three shows in three different cities in 2017. The last time the British rockers were on South African soil in 2014, they played to sold out crowds and rave reviews. Now, with the launch of their second album, Wild World, they'll soon be back as part of their Wild, Wild World Tour.
Bastille's first performance will be held in Cape Town on October 4 at GrandWest Casino and Entertainment World. Next up is Durban on October 6, at the Durban Botanic Gardens, with the closing act rounding off the tour in Johannesburg the next day.
Tickets are available from www.webtickets.co.za from R350 to R495.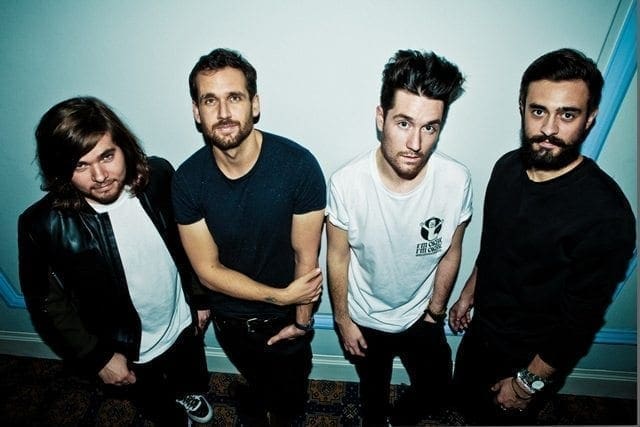 Bastille shot to fame in 2013 with their massive hit single Pompeii. The crowd-pleasing hit has since amassed more than 400 million views on YouTube.
One year later, their breakout success was rewarded when they received the Brit Award for the British Breakthrough Act. Their most recent achievement was the NME Award for Best Album – Wild World – which is their latest to date.
In 2014, the award-winning band performed in front of sellout crowds for their debut tour of South Africa. Three years on, Bastille is expected to dominate the stage again, this time with an additional host city – Durban.
The inclusion of Durban will make for a special visit for the indie pop sensations, with frontman Dan Smith having a close affiliation with the coastal city. Smith's parents met and found love in Durban shortly before crossing the Atlantic to settle in London, England.
In 2013, the band released a single penned by Smith, titled Durban Skies as a tribute to the city and love story of his parents. Smith, along with Bastille, will perform in Durban for the very first time, undoubtedly in front of many ecstatic fans.
"We're really excited about heading back to South Africa for these shows," says Smith. "We had such an incredible time playing in Cape Town and Johannesburg a few years ago, so we can't wait to head back again with some new music and a date in Durban as well."
The DNA of Bastille's music is pulled expertly from the nostalgic synth-pop beats of the '80s to harder notes of rock. Their latest album is a fusion of all these styles to create a mashup that shakes the senses. Fans will be able to enjoy all this in just a few months' time.
PHOTO CREDIT: WOLF JAMES
Tour Dates:
CAPE TOWN
Date:                       Wednesday, October 4
Venue:                   Grand Arena, GrandWest
Time:                     Doors open at 6.30PM
Ticket Prices:       Standing R495, seated R350 – R425
DURBAN
Date:                      Friday, October 6
Venue:                   Botanic Gardens Durban
Time:                     Gates open 5pm
Ticket price:        R495
JOHANESBURG
Date:                      Saturday, October 7
Venue:                   Emmarentia Dam Johannesburg
Time:                     Gates open 11.30am
Ticket price:        R495
#BastilleSA