SATISFY your oyster and bubbly craving any day of the week this summer during Happy Hour between 5pm and 6pm at Grande Provence Heritage Wine Estate in Franschhoek.
Served al fresco at just R10 an oyster from the oyster bar in the dappled shade of the magnificent Sculpture Garden, oyster lovers truly indulge. In addition to this Happy Hour feast, visitors to Grande Provence can step it up a notch and try the new Cap Classique & Oyster pairing. This bubbly and oyster experience embraces three uniquely dressed oysters to complement the character and personality of Grande Provence Cap Classiques.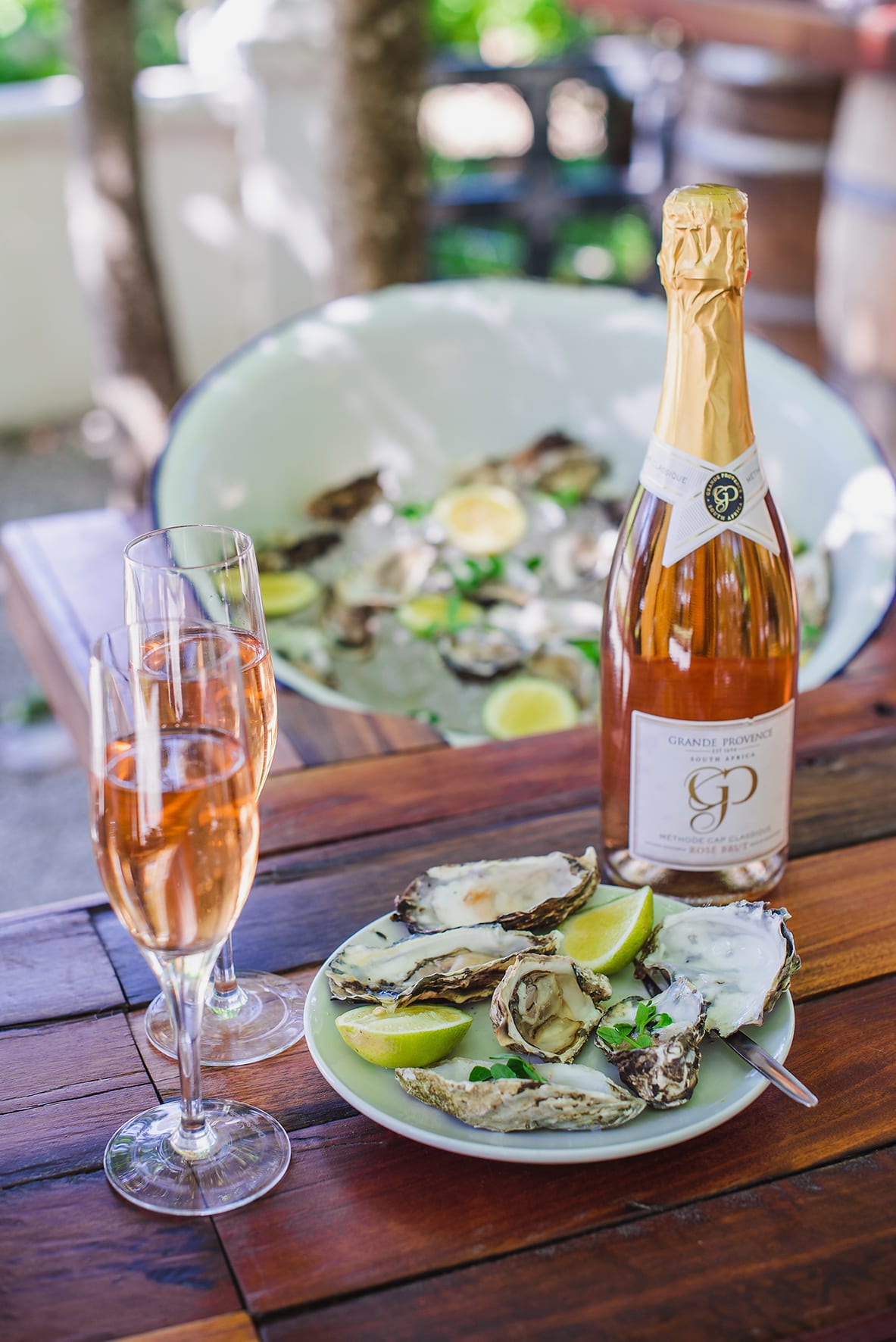 Grande Provence Brut, a beautifully balanced blend of Chardonnay and Pinot Noir, is paired with an oyster bedecked with Kimchi and sweet lemon mayonnaise with toasted black & white sesame seeds adding the finishing touches. Bursting with red berry and strawberry, the delightful Grande Provence Brut Rosé shares the limelight with two different oyster pairings. The first is enriched with pineapple and cucumber salsa drizzled in chilli syrup, creamy labneh, dehydrated yoghurt and a sprinkle of sumac. The second oyster is enlivened with a sliced grape, soy & sesame glaze and refreshing cucumber and lime granita topped with fresh dill.
The oysters are shucked directly from the Grande Provence oyster tank.
The Cap Classique & Oyster pairing is available all day at R180 per person, while the daily Happy Hour oysters at R10 each are served between 5pm and 6pm. To book your table, call 021 876 8600 or email [email protected]