THE Manor restaurant at Nederburg  is ready to roll out the red carpet to treat young and old with an array of fun happenings at the farm during February.
Popcorn, a picnic and movie under the stars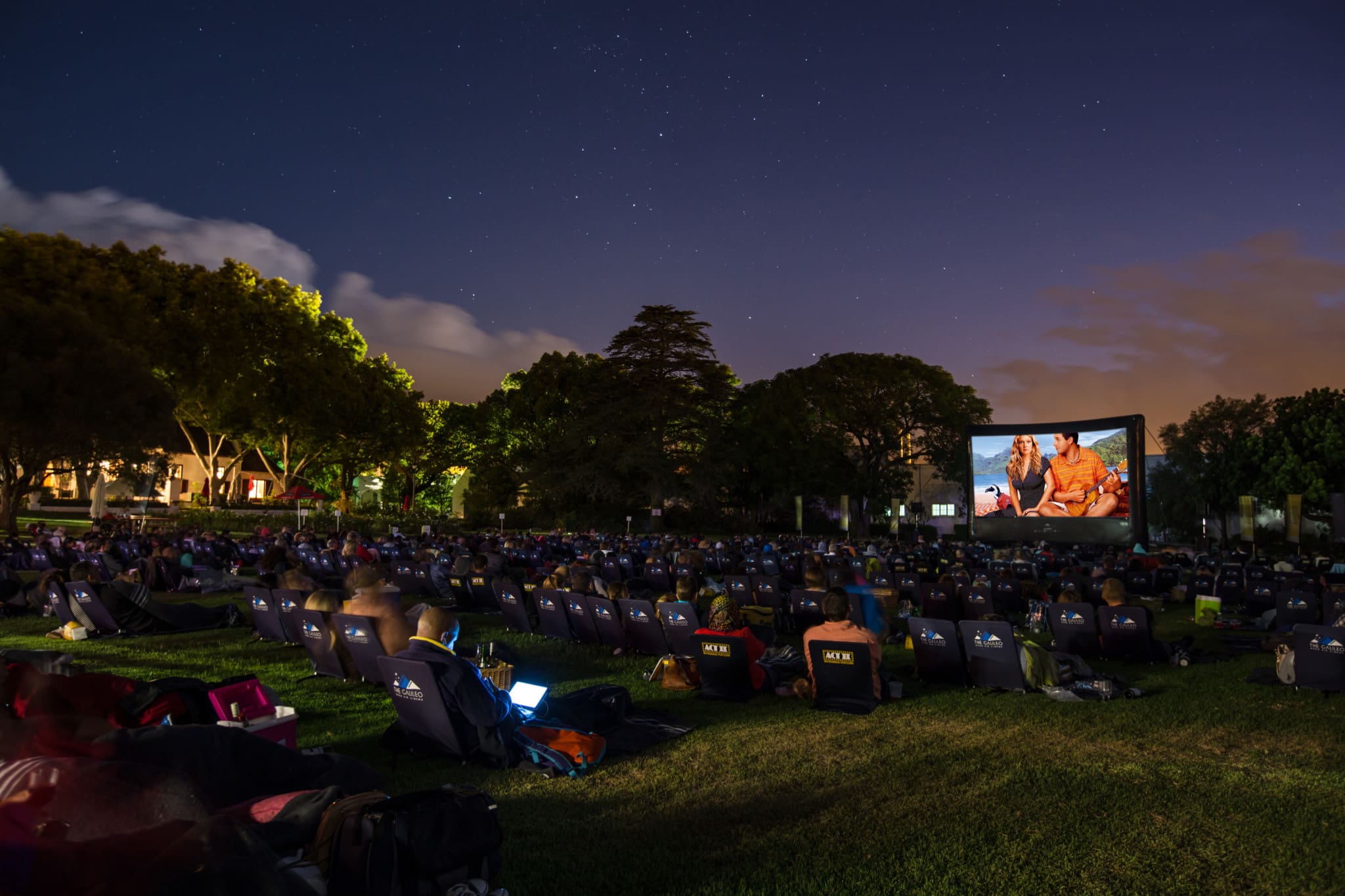 On Saturday, 5 February, is an outdoor screening of the film About Time, organised by the Galileo Open Air Cinema. Starring Domhnall Gleeson, Rachel McAdams and Bill Nighy, the film is about a young man with the ability to time-travel, who tries to change his past in hopes of improving his future. The movie will be shown on a big screen on the lush lawn in front of the manor house. Sip on some of the winery's award-winning wines while nibbling on an array of flavourful food. Gates open at 5pm and the movie screening begins at sunset. To buy tickets from R109 per person, click here. For more information, click here.
Park it at the Market every weekend
Slow down and unwind with a visit to the popular Slow Market, which reopens on the weekend of 12 and 13 February and set to operate every weekend from thereafter, on Saturdays and Sundays from 9am to 3pm. Highlights include a pop-up tshisanyama experience, a variety of local flavours and crafters, live music and expansive lawns, offering the perfect place to relax and enjoy the vibe.
Singles have the most fun on Valentine's weekend
The Manor is reclaiming Valentine's for the unattached, and inviting those who are single and ready to mingle. Broaden your social circle and possibly even meet your next love interest on the evening of Saturday, 12 February. Expect bubbly and canapés, followed by a four-course small plate menu, exceptionally paired with some of Nederburg's top wines. The sweet sounds of live music by Xander Stander and DJ John Niel will set an upbeat mood so you can dance the night away under the stars. Starting at 6 for 6.30pm, the event is R365 per person. Booking is essential. Purchase tickets here.
Summer Sunset Stoep Sessions
Wine down with The Manor's weekly sunset stoep sessions every Friday during summer. Listen to popular live music while savouring some fine wines and watching the sun set over the majestic mountains and vineyards. A wide range of sharing plates and snack platters are available to order, to round off a relaxing end-of-week experience. Pre-booking is advised.
Relaxing picnics with family and friends…and the kids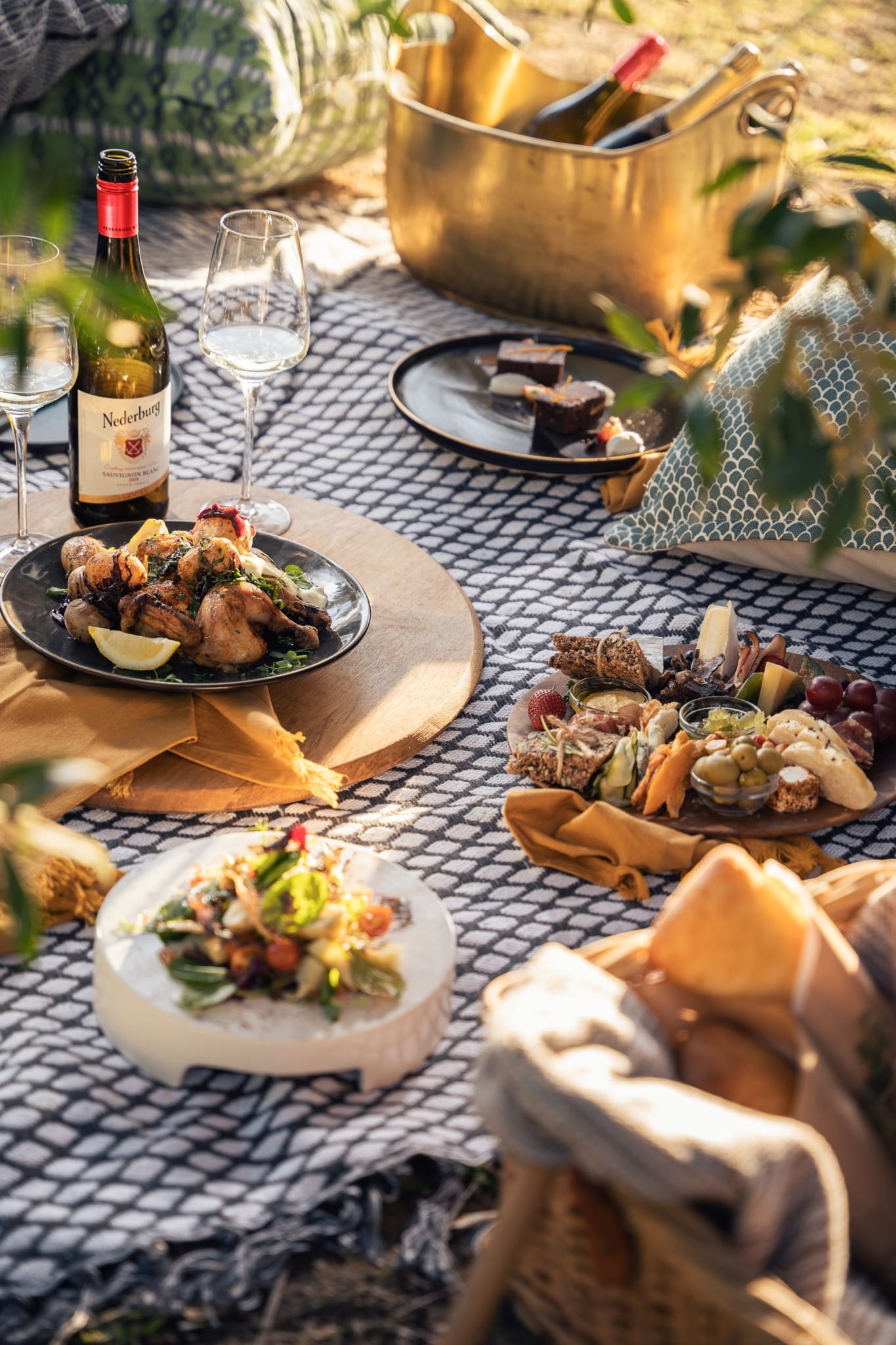 Nothing says summer quite like a bright, sunny day spent sipping rosé and bubbly under the trees. Unpack your picnic basket (R540 per basket, serving two, including a bottle of Nederburg's finest), with vegetarian and children's options also available, and sprawl out on the grass while the kids enjoy the play area with jungle gyms and zip-lines, a tree house, swings and more. Pre-booking 24 hours in advance is essential.
Thursdays are for burgers & Baronne
Launching on Thursday, 3 February, R250 buys you two delicious beef burgers and a 750ml bottle of Baronne, Nederburg's popular blend of Cabernet Sauvignon and Shiraz. This special offer is available for lunch or dinner on Thursdays at The Manor. Make your reservation by contacting The Manor on 021 877 5155 or email [email protected] and when doing so, kindly confirm any allergies and/or dietary requirements.
The Manor's trading hours:
Wednesdays to Mondays 9am to 4pm
Burger & Baronne Thursdays 12pm to 9pm
Summer Sunset Stoep Sessions, Fridays 4.30pm to 7pm
Nederburg Wines, Sonstraal Road, Dal Josafat, Paarl
Phone +27 21 862 3104 or +27 21 877 5155
email [email protected]