GRANDWEST'S popular Quarterdeck restaurant has reopened with a reduced price per head for an "eat as much as you can" buffet.
The marine-themed décor – a nod to Cape Town's rich seafaring history as a port of call for passing ships – will not change, and the restaurant will also continue to offer a buffet style dining experience. Where diners will notice a change is in the menu, however – which has been given a contemporary update – and serving staff will now plate up their meal selection for them from behind glass screens as part of GrandWest's strict Covid-19 protocols. Also in line with these protocols, serving trays have been replaced by dishes with glass lids which alleviates the need to lift a lid to see the food inside.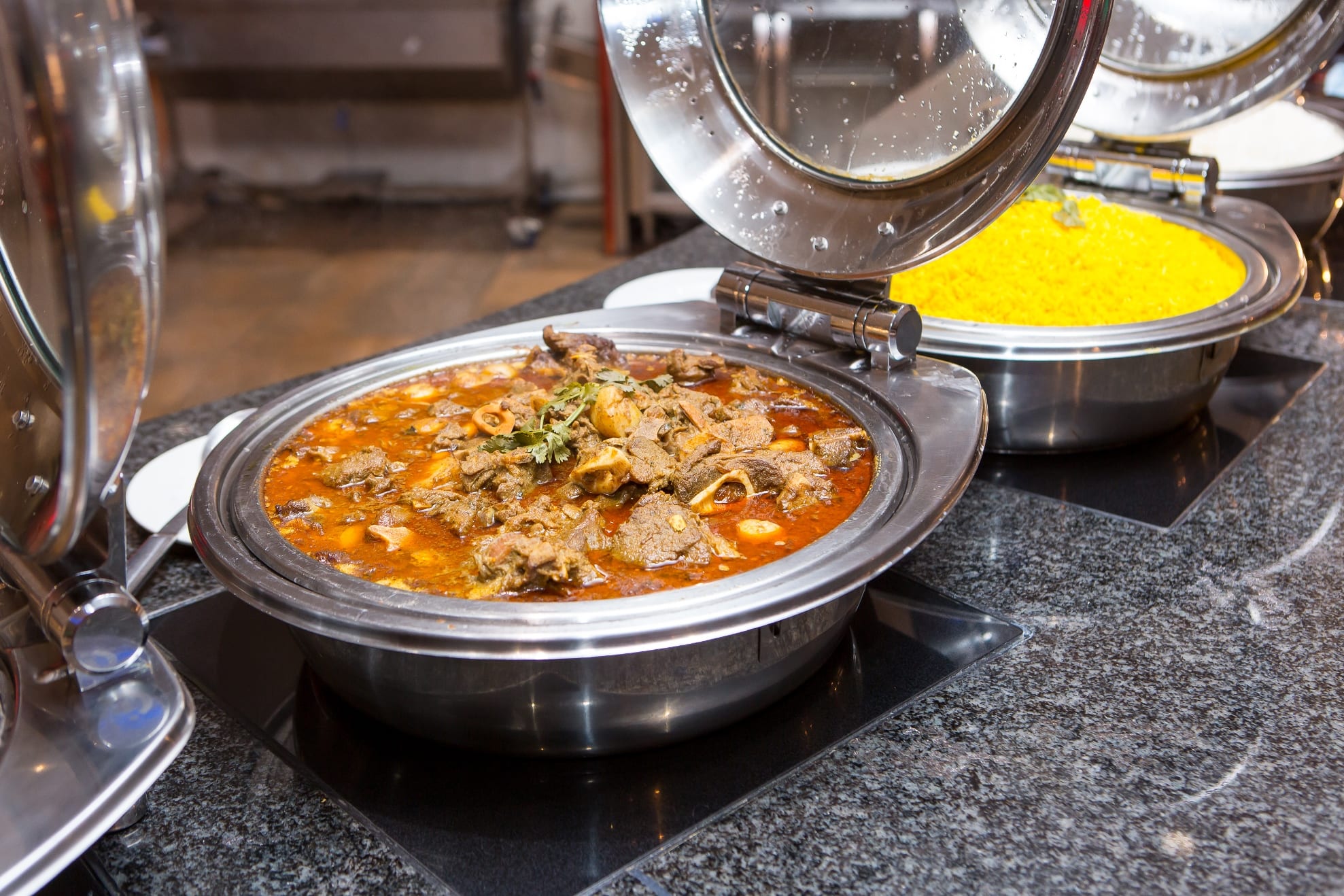 Diners can still expect a delectable array of choices at salad valley including classic Greek salad, taco potato salad, Mediterranean chickpea salad and quinoa and black bean salad with corn and cilantro.
In the hot section, the aromas of curry still beckon, but in addition to the popular spicy lamb curry, vegetarians will have the option of an equally spicy butternut and chickpea version. Both are served with a selection of either basmati rice or traditional Malay yellow rice with sultanas. Also look out for the sweet and sour beef stew and the crunchy homemade stir-fry prepared from the freshest ingredients selected by the chef.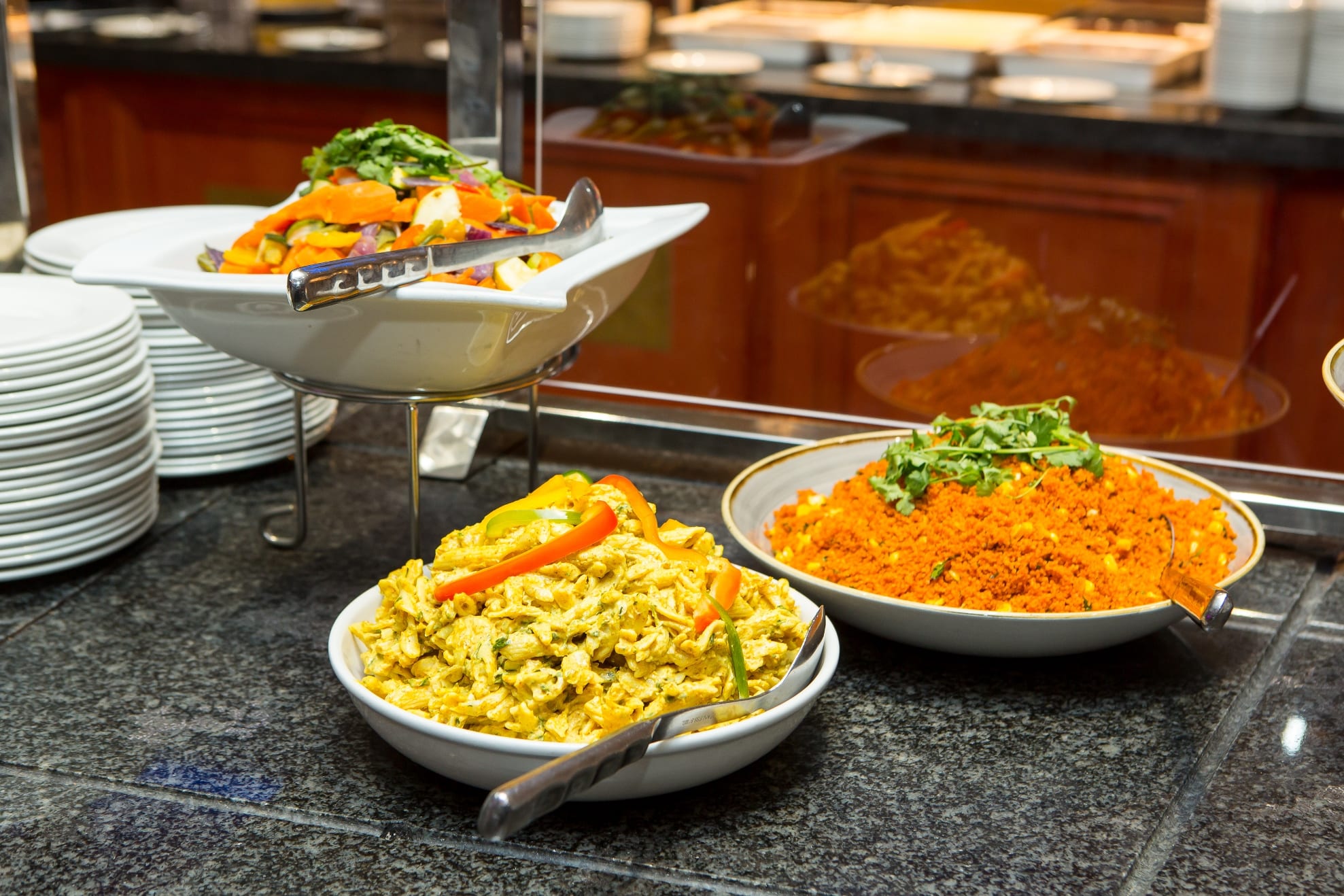 No Cape Town menu is complete without fish and seafood, so diners can select from crispy deep-fried catfish, tender crumbed calamari strips and a mouth-wateringly delicious pot of creamy garlic mussels. Meat lovers will get their umami fix with a selection of juicy and perfectly cooked roasted topside or beef ribs, or sweet and sticky teriyaki chicken drumettes. All hot meals are served with a choice of vegetables, sweet potato, rich and creamy cauliflower and broccoli bake, or perfectly roasted new potatoes.
The pizza station never disappoints and will deliver homemade semolina crusted pizza bases topped with a variety of chef's choice toppings, all bursting with flavour and covered in bubbling cheese.
As always the pièce de résistance is the dessert station where sinfully enticing desserts jostle alongside each other. Select from chocolate brownie fingers topped with ganache, whole baked cheesecake topped with Chantilly cream and berry coulis, hot chocolate mud pudding and custard, and mini carrot cakes topped with cream cheese icing.
The Quarterdeck is open four days a week, including Sunday lunch. There are two sittings on Wednesdays, Fridays and Saturdays between 5pm and 8.30pm, and 7pm and 9.30pm. The Sunday lunch sitting is from 12.30pm and 3.30pm. The standard price is R199 per adult, R90 for children under 12 and R50 for children under six. Bookings are essential and can be made by calling 021 505 7220 between 8.30am and 10.30pm.