CELEBRATE Roodeberg's 70 years of bringing friends together by taking 70 minutes out of your day to create a delicious meal for your family.
Understanding the pivotal role of food and wine in creating memorable moments, Roodeberg partnered with four popular foodies to develop mouth-watering 70 minute recipes to enjoy with this classic red blend. The foodies were given free rein to play with tastes and textures to complement the Roodeberg Red.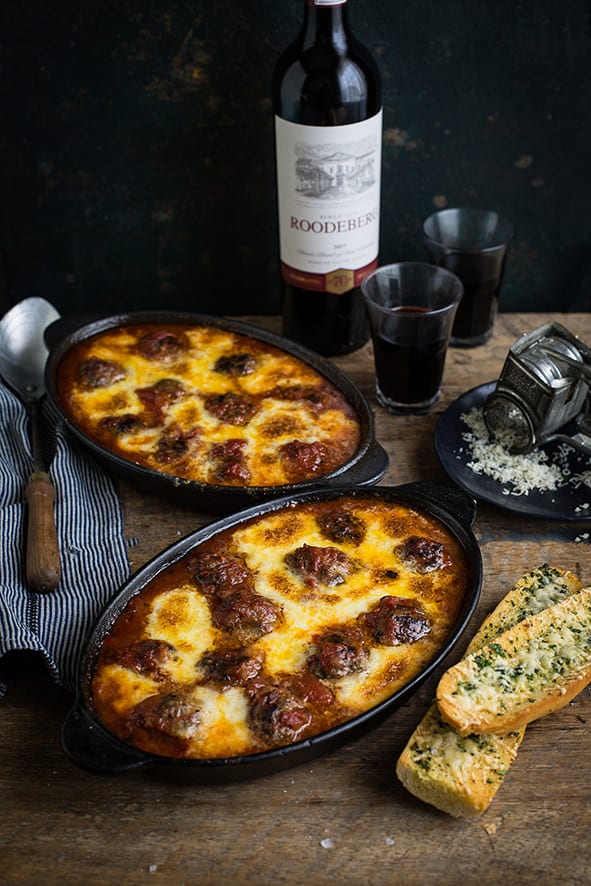 Charmaine Ramalope-Makhubela of Glamfoodie, Luyanda Mafanya of Cooking with Luyanda, and Sam Linsell of Drizzle and Dip each chose a hearty meat dish as the perfect taste partner. Charmaine chose a beautifully crafted beef Wellington wrapped in a pastry lattice, Luyanda opted for a rack of lamb, while Sam Linsell decided on oven baked meatballs. Both Charmain and Sam included the Roodeberg as one of the ingredients in their recipes. For the ultimate indulgence, popular TV chef Anél Potgieter of Life Is A Zoo Biscuit opted for a decadent chocolate cake (pictured at the top of this story).
A South African original that has stood the test of time, Roodeberg is the heart and soul of memorable get-togethers. The wine's rich heritage and colourful tapestry of wine folklore, has seen this signature red evolve from the master's original blend to an accessible, contemporary classic in step with ever changing tastes and lifestyles yet still grounded in tradition.
Roodeberg has taken its narrative back to the heart of the country's winemaking roots with the launch of 1949,a meticulously crafted, limited edition commemorative blend.
Continuing the Roodeberg tradition as a blend with universal appeal, Roodeberg 1949 lends new vitality through the added intrigue and dimension of exciting contemporary varieties from sought-after vineyard sites, beginning a new chapter in the illustrious Roodeberg story.
Showing excellent structure, supple tannins and fleshy fruit with outstanding purity and balance, Roodeberg 1949 embraces the revival of exciting French and Spanish varieties. Cabernet Sauvignon (38%) forms the foundation of the blend, complemented by Tempranillo (29%), Carignan (20%) and Carménère (13%).
Rigorous selection from the vineyard to the barrel is the bedrock of Roodeberg 1949. After fermentation, the different components are left to mature for 18 months in new French oak barrels and only the finest barrels are blended and bottled for this commemorative wine.
This concentrated, deep ruby red blend has generous aromas of dark cherry, blackcurrant and vanilla, followed by a mouthful of cinnamon, sweet spice and ripe, juicy dark berry fruit. Firm tannins lend structure and an enduring finish.
Roodeberg has also released the 2019 vintage of its vibrant Rosé just in time for balmy summer days. Stepping out with a new silver filigree trim, the vivacious Roodeberg Classic Rosé 2019 delights with subtle aromas of strawberry, candy floss and raspberry intertwined with hints of rose petals and Turkish delight.
The alluring salmon-pink rosé is ideal for relaxed get-togethers and the perfect patio wine when friends pop over. Best enjoyed in good company, the Roodeberg Classic Rosé 2019 captures the attention on its own or with dishes meant for sharing such as tapas, salads and sushi.
Join the Roodeberg community on Facebook or follow @Roodeberg_Wine on Instagram and Twitter.