THE Amorim Cap Classique Challenge awards five category trophies for Best Brut, Best Rosé, Best Blanc de Blanc, Best Extended Aging Class and Best Nectar wines and Simonsig won two classes this year, taking Best Rosé for the Kaapse Vonkel Brut Rosé 2020 as well as Best Nectar for its Kaapse Vonkel Satin Nectar Rosé 2020.
"It is an incredible honour to be awarded both category trophies for best Brut Rosé and Best Nectar. This is such a prestigious competition and a great way to benchmark ourselves against the best in the country. It is also the perfect opportunity to give recognition to the Simonsig team for their hard work," says winemaker Charl Schoeman.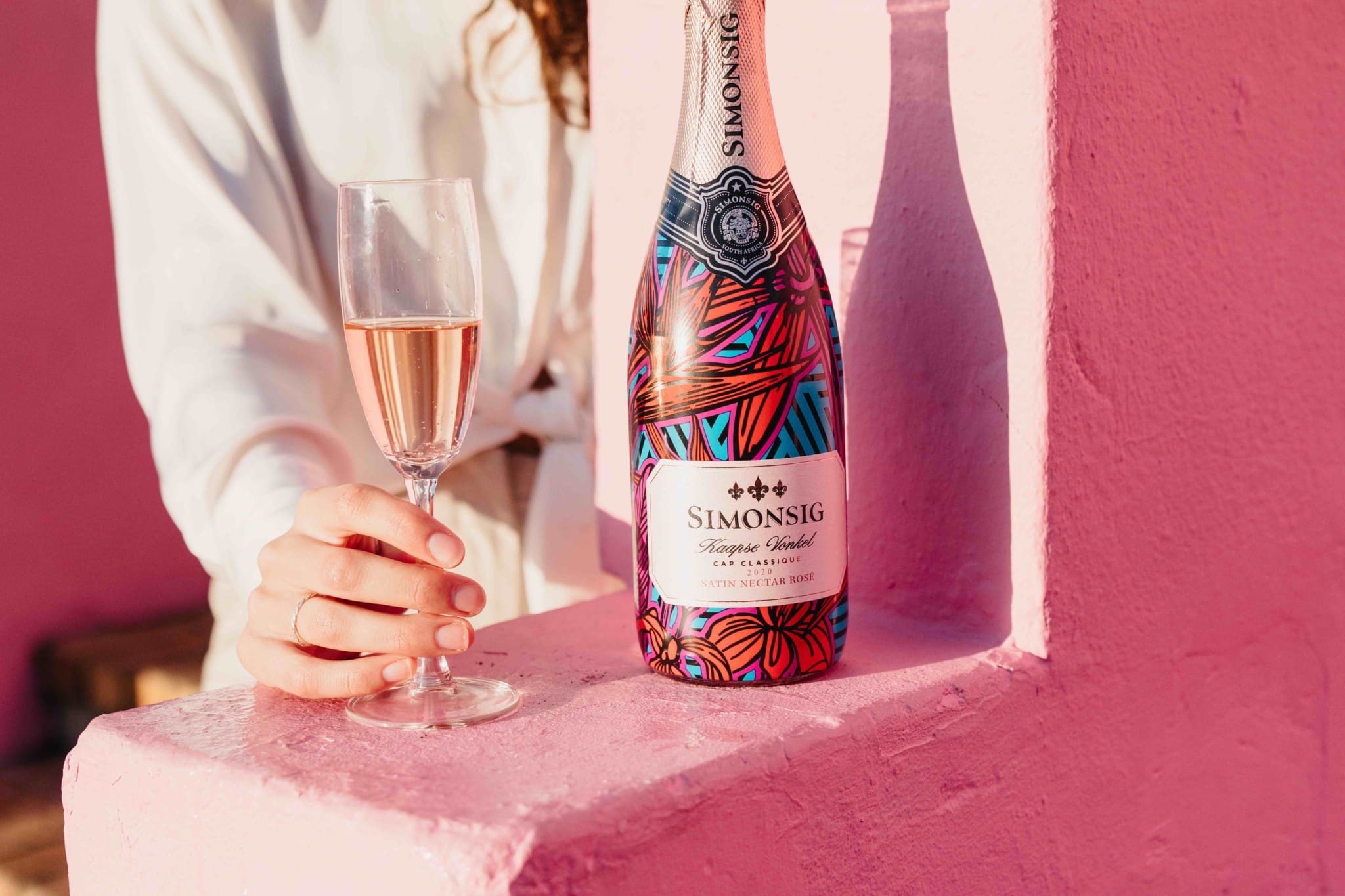 South Africa's first Cap Classique ever made – the iconic Simonsig Kaapse Vonkel – was conceived at Simonsig in 1971 from the passion and perseverance of Malan family patriarch, Frans Malan. Since then, Simonsig and the Malans have proudly continued the pioneering tradition and developed Kaapse Vonkel to an international benchmark of quality and standard bearer for South African-made, bottle-fermented sparkling wine, better known as Cap Classique.
Frans's winemaking son, Johan, initiated what would become the Cap Classique Producers Association in 1988. In 1999, Simonsig launched Cuvée Royale; in 2006, Brut Rosé took flight, a wine using Pinotage and Pinot Noir as its base; a decade later, Kaapse Vonkel Demi Sec was launched; and, in 2019, Kaapse Vonkel Satin Nectar Rosé was released.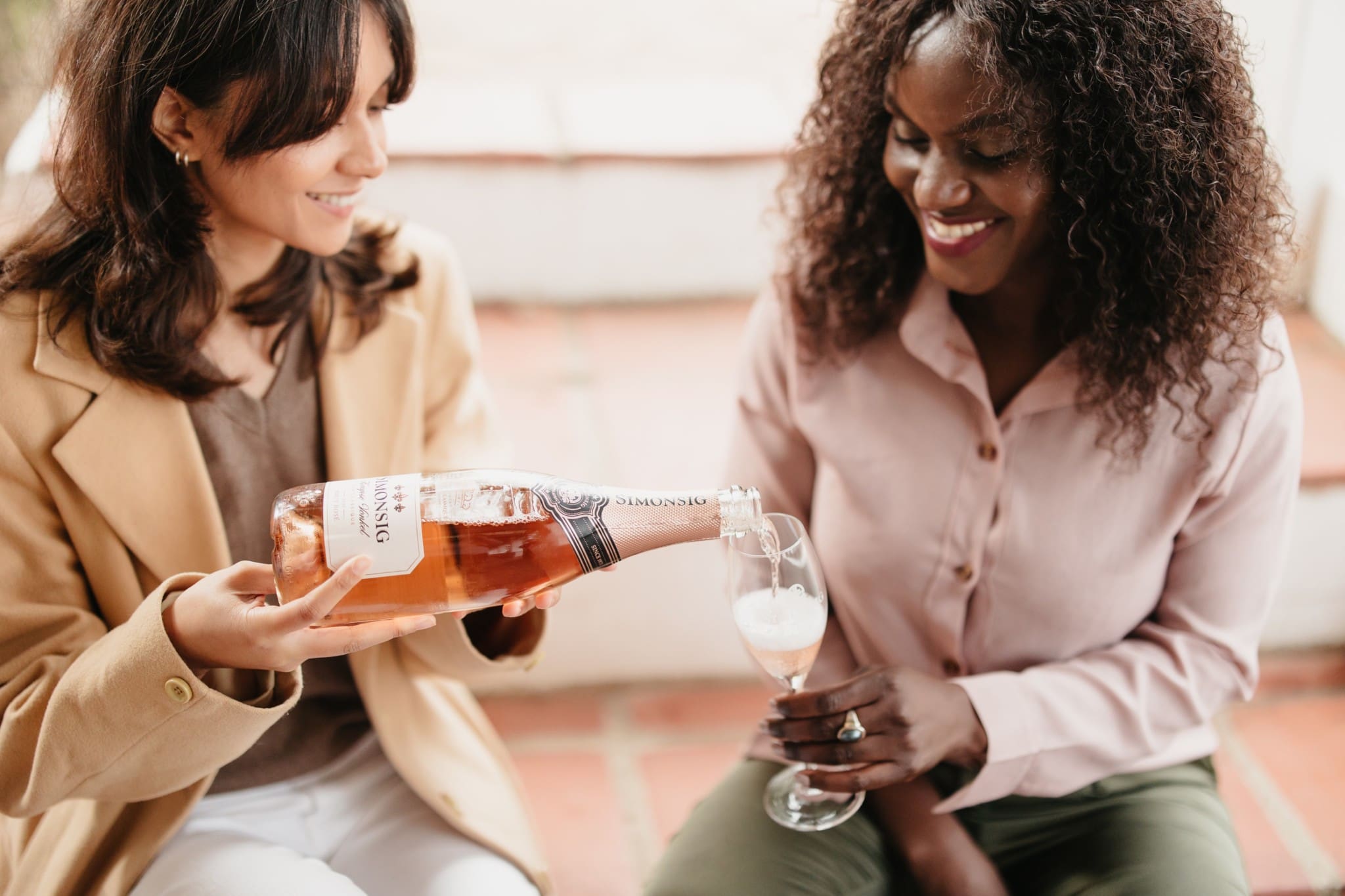 The Kaapse Vonkel Brut Rosé, with its light coral colour, is a vibrant Cap Classique with an energetic, yet delicate and persistent mousse. On the nose, captivating aromas of field flowers, red apples and strawberries are followed by hints of lightly baked shortcrust pastry. A refreshing palate of nectarine, cherry and red apple follows. This intensely flavoured, yet delicate Cap Classique has good structure and crisp acidity. It is the ideal Cap Classique for any special occasion. Kaapse Vonkel Brut Rosé is excellent on its own but can also pair well with most seafood dishes; especially West Coast Rock Lobster, a seasonal Cape Town delicacy, as well as fresh seasonal berries or any other light dessert.
The Kaapse Vonkel Satin Nectar Rosé, embraced by a delicate string of fine bubbles, has a beautiful coral pink colour. Decadent aromas of red apples, wild strawberries and cherries are followed by flavours of sun ripe peaches and fresh melon. This Cap Classique has good structure with beautifully balanced acidity. Exquisite on its own but shines when paired with Chinese and Thai dishes, lightly dressed seafood salads, fruit salads with red fruits and berries, Japanese sushi, crayfish thermidor or a decadent dessert.
The 2020 vintages are sold out, however the Kaapse Vonkel Brut Rosé 2021 (R190) and Satin Nectar Rosé 2021 (R190) are available for sale from the online store and at most leading retailers.
@SimonsigWines #SparklewithSimonsig