THE Cape Town Gin & Spirits Company's latest offering brings rhino conservation to the fore with the release of Cape Town Black Rhino Gin. 
With its brilliant olive-green colour and slightly sweeter taste, which it inherits from the local botanicals with which it is infused, the Cape Town Black Rhino Gin is now available at all leading liquor stores, as well as online. "Like the rhino, our new gin truly captures what it is to be South African in every sip," says director of operations, Jaco Boonzaaier: "An authentic nod to local heritage and a salute to all things African."  
To find a unique addition to its already successful range, founders of the Cape Town Gin & Spirits Company worked tirelessly until the perfect balance between the infusion of rhino bush and buchu was struck and the Cape Town Black Rhino Gin hit all the right notes.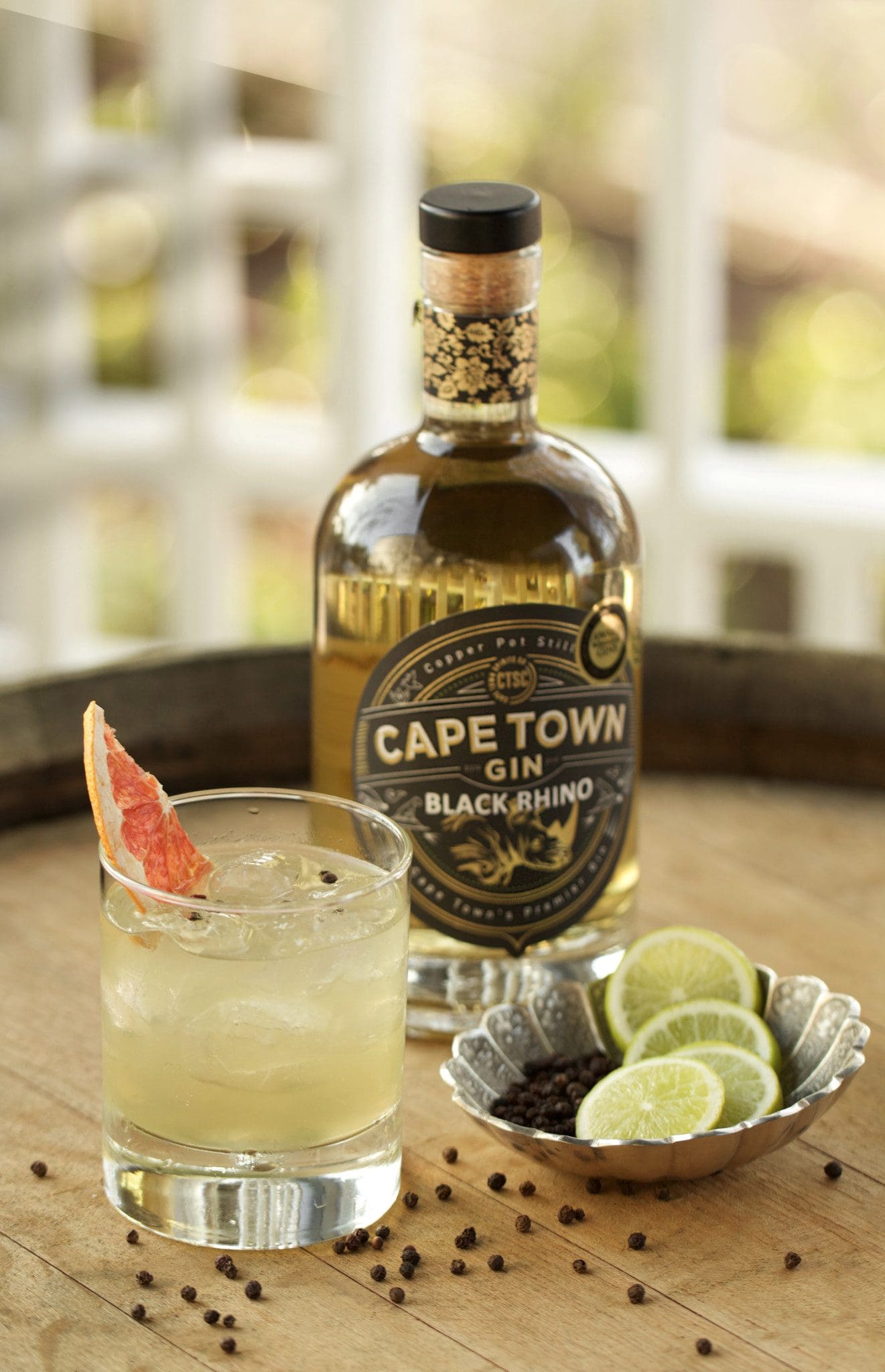 The successful combination of two endangered species – the rhino and the rhino bush – is the underlying driving force behind the new gin. The Black Rhino Gin supports the ongoing fight to save the rhino by donating a portion of proceeds from every bottle sold to the Boucher Legacy. The NPO has set out to protect not only the endangered rhino but also the pangolin and other dwindling species from extinction at the hands of humans with the hope of ending poaching for good across the country. 
"It's been called a war, a crisis of epic proportions, but what most accurately describes the mass slaughter of rhinos that we are witnessing is 'genocide'," says Craig van der Venter, founder and managing director of Cape Town Gin & Spirits Company. Only a century ago, more than half a million rhinos roamed the earth, but today, only less than 6% of that figure are alive. That's why Cape Town Gin & Spirits Company has made its protection its mandate this year.
Since South Africa is home to most of the world's rhino population it's natural that this made us a target for poachers. Their methods are cruel, with speed prioritised over the animals' lives. If rhinos are lucky, poachers will tranquilise them first before their horns are removed, leaving the creature behind defenseless and fighting for its life, but with hope of being rescued.
"If conservation is a war, then organisations like the Boucher Legacy are our foot soldiers. They are the first defence rhinos and other endangered wildlife have against stopping poaching for good, so we need to do everything in our power to support them," says Van Der Venter.
"It's so important for us to do what we can do to celebrate our beautiful country, as well as its diverse people. All the while continuing to preserve our heritage, honour our diversity, cultures and pay homage to South Africa as a whole. From the beginning, we aspired to create with heart, bottle with passion, and continue to hope that we can make some small contribution towards a legacy."
Like and follow the Cape Town Gin & Spirits Company on Facebook and Instagram to keep up to date on its latest news and offerings and book your tasting at the new Cape Town Gin & Spirits Emporium at the V&A Waterfront on the website.