CURRENT head chef at award-winning La Colombe, Jess van Dyk grew up in a small town in the Northern Cape. Ever since she can remember, she loved being in the kitchen with her mom or skimming her grandmother's simmering pots of jam. Her grandmother was a phenomenal cook, and while visiting during holidays all the grandchildren would bake  various recipes from her amazing cookbooks of their own choice.
Growing up in a typical Afrikaans family in the platteland, Jess's family loved dining out, but never at fine dining or foodie restaurants, as there was nothing of that sort where she came from. When she was 12 years old, Jess became obsessed with BBC Food programmes and chefs. That's where her love and interest for food grew to a whole new level, and when it came to choosing a career path, nothing stood out as clearly as her desire to become a chef.
In 2009 Jess's dad secretly emailed Silwood School of Cookery, and within three months she was enrolled. She moved to Cape Town and fell in love with the restaurant industry. It was the first time she was exposed to places like La Colombe, which had been voted number 12 in the world at the time. "I immediately knew that I had to work there at some stage of my life, and when the time came to choose a 1st year block and do a few shifts in industry, the writing was on the wall. I fell in love with it, the technique, precision, discipline and dedication that came with it," says Jess.
When asked what it is that drives her to succeed daily, Jess comments, "Pushing myself to be better, and in the process, inspiring the young chefs and students around me. I want to be the best version of myself as a chef and person."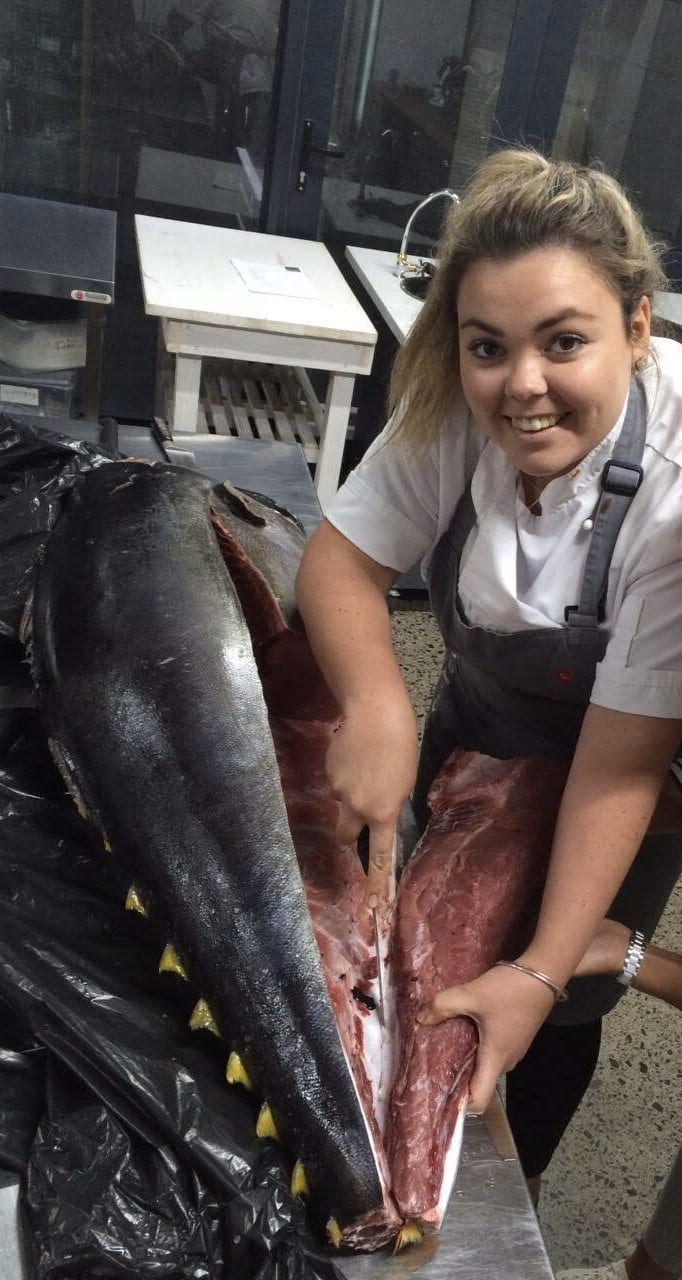 After completing her Grande Diploma at La Colombe in 2012, she stayed on, and quickly climbed the ranks. In early 2014, at the age of 23, she was appointed sous chef. In 2015 she left to see what else the food industry had to offer, and after doing a short stint as a private chef, Jess joined a creative food company working with all aspects of food: catering, food styling, photography and videography. She then left to do a season on the yachts in the Mediterranean, and after almost a full year decided she wanted to return to industry. That was also the same time James Gaag contacted her about the position as head chef, and everything just fell into place. She says, "It was perfect timing, and a dream come true!"
For those looking to enter the industry, Jess offers the following advice: "You have to eat, breath and live for food/cooking. It's one of the hardest industries, it is brutal and exhausting and without 100% commitment and passion, it will get the better of you. Don't do it because the TV makes it look cool, do it for the love and fire burning inside of you. If you do decide it is for you, push yourself and work hard every single day. Arrive early and leave late, help where you can and try be faster and better every single day. Respect everyone in the kitchen, from sculler to Head Chef, steal with your eyes and stay humble."
For more information, click here.