MURDER IN PROVENCE debuts exclusively on BritBox on September 22 (the day before the spring equinox), with Endeavour star Roger Allam starring in this murder mystery series as an investigating judge – and a lover of the finer things in life – who must uncover the truth behind a series of killings that take place in Aix-en-Provence. 
Chief magistrate Antoine Verlaque who, with his romantic partner, criminal psychology professor Marine Bonnet (Nancy Carroll – Father Brown, The Gathering Storm), sets out to solve a series of mysterious murders among the upper classes. Adapted from ML Longworth's novels, Murder In Provence explores the dark underbelly of a seemingly idyllic town in the south of France. Also with Keala Settle (The Greatest Showman) and Patricia Hodge (Miranda).
In Kew Gardens: The Four Seasons, only on BritBox from September 1, viewers will be taken on an exclusive tour of the spectacular Royal Botanic Gardens on the outskirts of London. Enjoy unprecedented access to the planning and botany behind this natural horticultural wonder that houses the world's most diverse collection of living plants.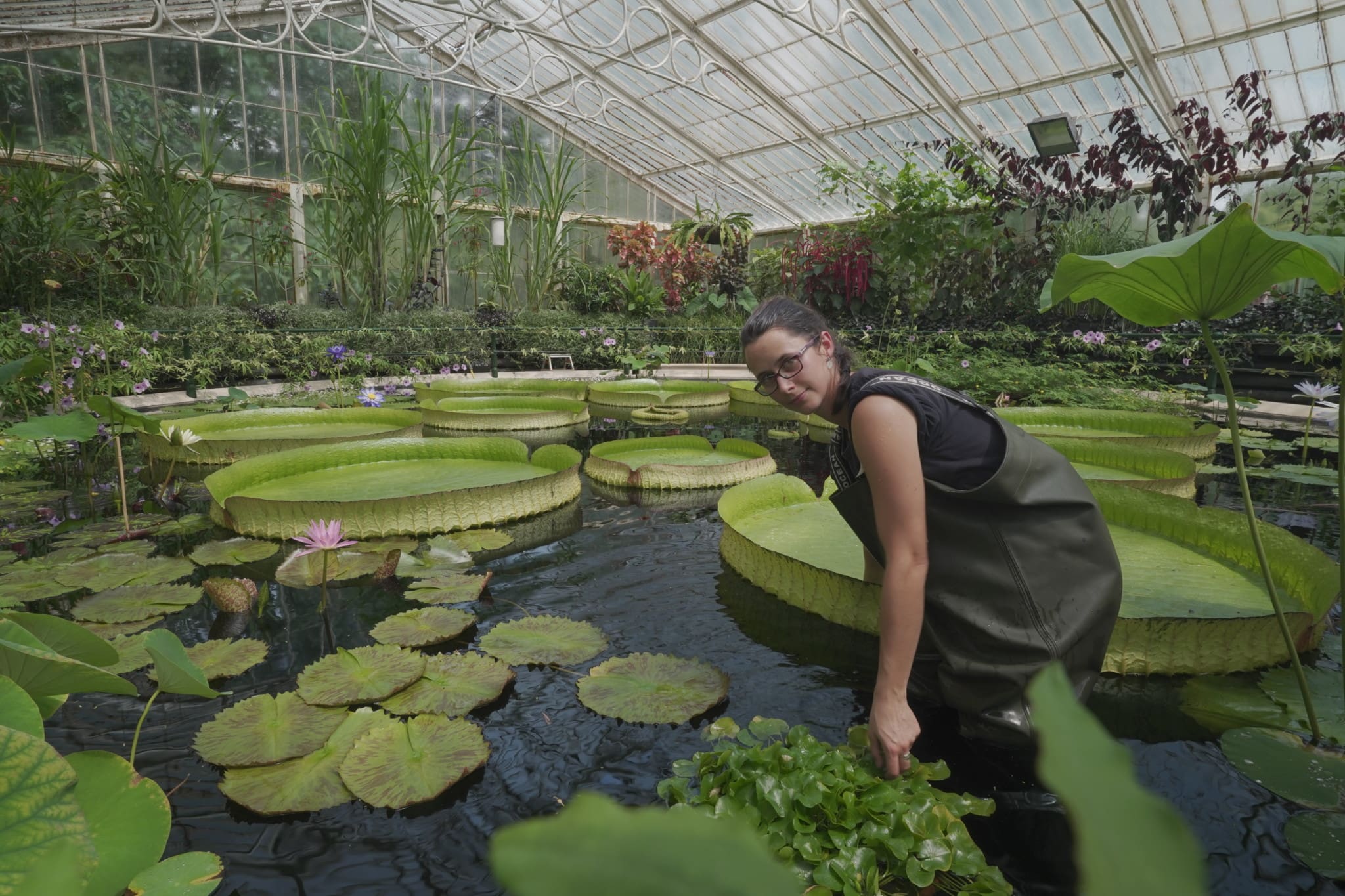 Each of the four one-hour episodes filmed at Kew Gardens and Wakehurst, Kew's wild botanic garden in Sussex, focuses on a different season. Enjoy this behind-the-scenes glimpse of what makes Kew so special, from the ground-breaking science behind the plants to the future-proofing botany and the exceptional staff. With special insights into the wonder of the plants themselves, and how Kew's employees maintain, study, and protect one of the most diverse collections on the planet, Kew Gardens: The Four Seasons is a chance to soak up some gardening inspiration.
There are lots of other viewing treats in store in September, including the first four seasons of Shetland, ready and waiting to be binged from September 8.  Based on the novels by Ann Cleeves (Vera), this Scottish crime drama has become a firm favourite as much for its twisty plots as for its starkly beautiful landscapes. It follows Detective Inspector Jimmy Perez (Douglas Henshall – In Plain Sight, Primeval) as he returns home to give his step-daughter a secure and peaceful upbringing in this remote, isolated community.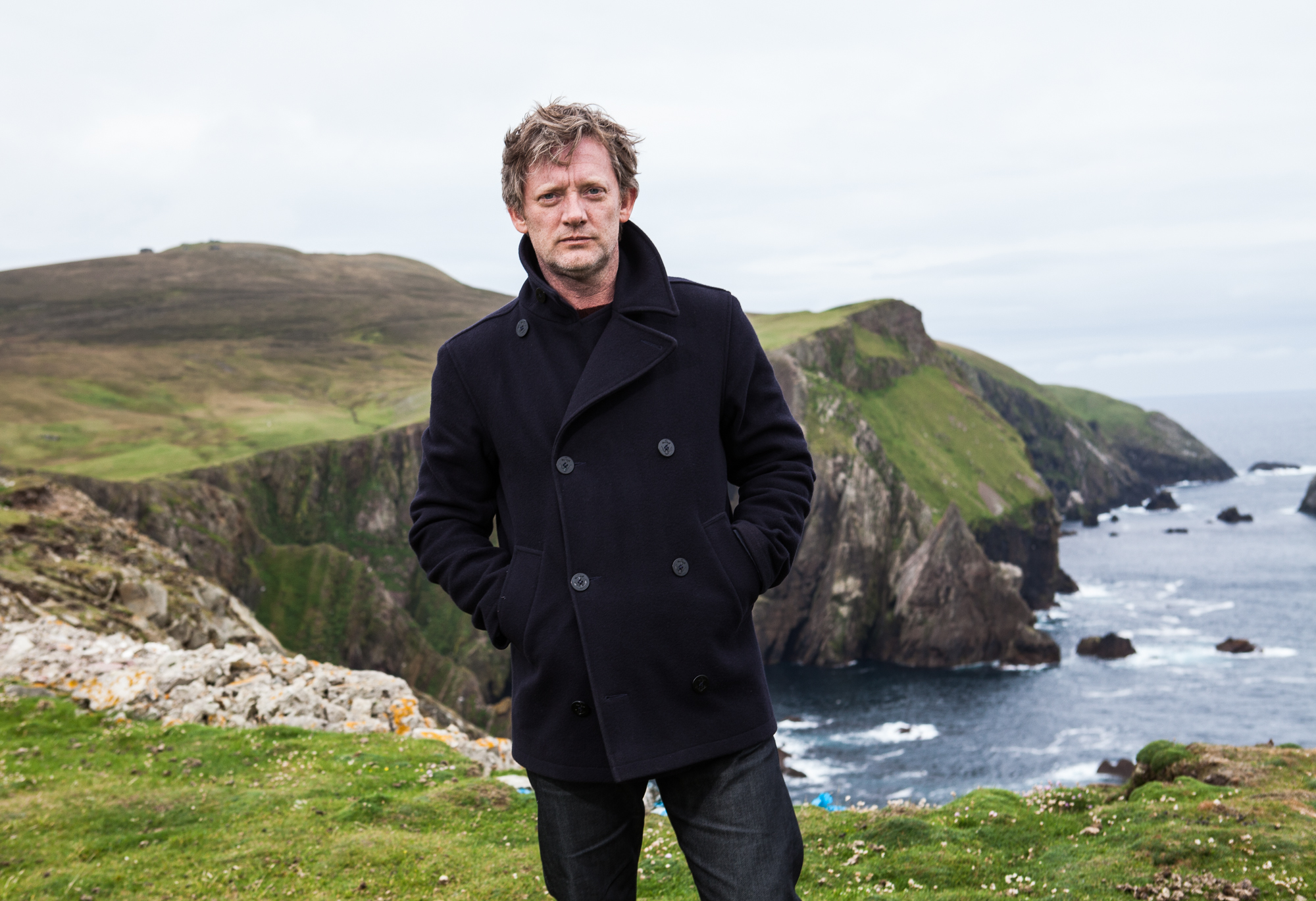 However, Jimmy soon finds himself tasked with getting to the bottom of a number of mysterious murders, such as the killing of a teenage girl with a dark secret, the death of a journalist friend who may have uncovered a story that cost him his life, and the murder of a scientist on the beautiful island of Fair Isle.
Season two of enjoyable odd-couple cop series McDonald and Dodds lands on for your viewing pleasure on September 29, while three top-drawer British films to look out for this month include the David Walliams family comedy Billionaire Boy; the explosive Burton and Taylor, starring Dominic West and Helena Bonham Carter, tracking one of the most fascinating Hollywood romances of the 20th century; plus the poignant Anthony, BAFTA winner Jimmy McGovern's reimagining of "what might have been" had promising Liverpool teenager Anthony Walker not been murdered in a racist attack in 2005.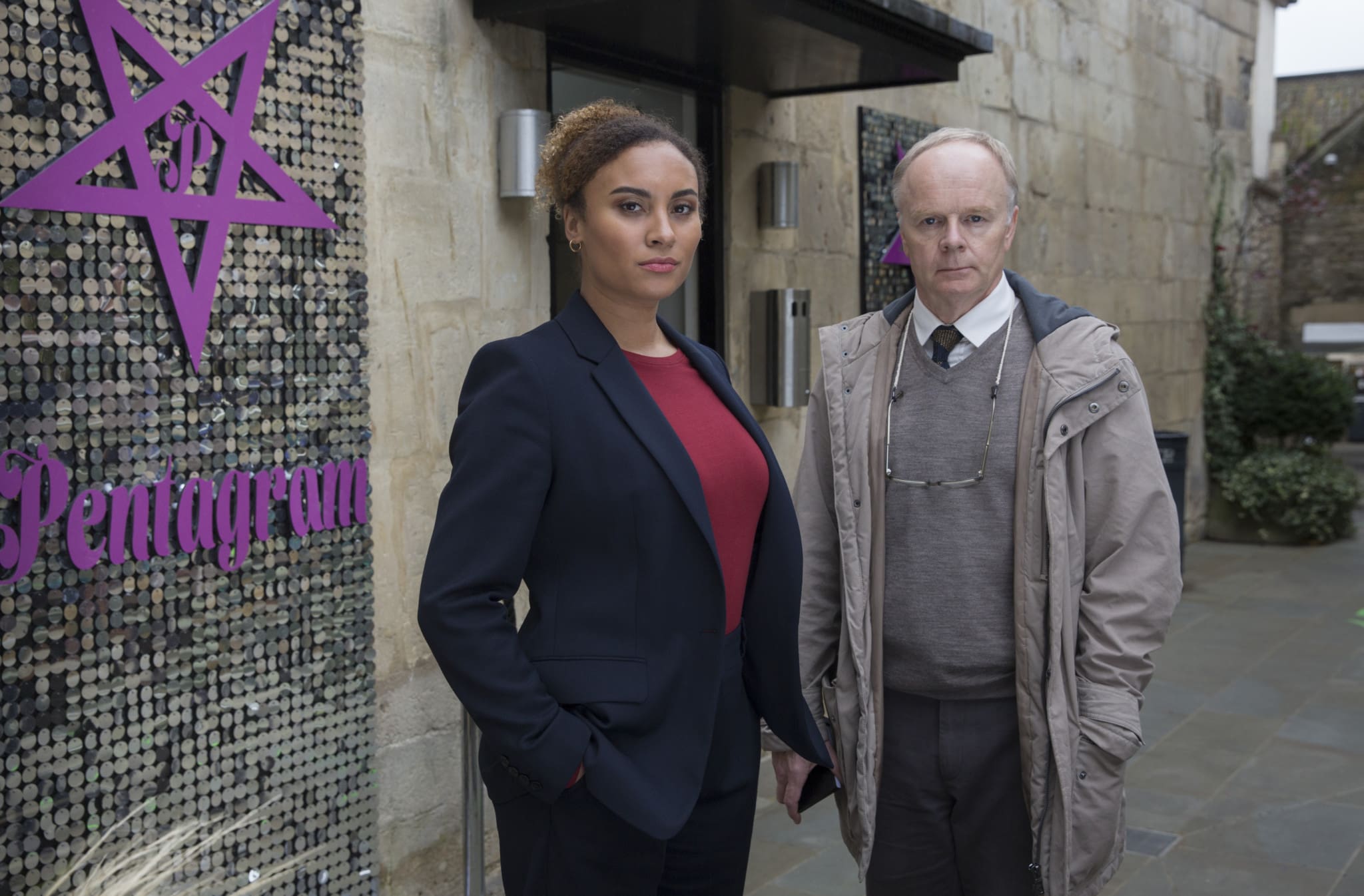 In McDonald and Dodds, two detectives with seemingly nothing in common are thrown together to work on a series of cases in the historic English city of Bath. Meet streetwise ex-London cop DCI Lauren McDonald (Tala Gouveia – Before We Grow Old, Cold Feet) and the unassuming, enigmatic DS Dodds (Jason Watkins – Being Human, The Crown). Together, these chalk-and-cheese police partners make an unlikely couple as they balance each other's flaws and somehow find each other halfway. Go back to the beginning with season 1, also streaming on BritBox.
Anthony Walker was a Liverpool teenager with a devout Christian faith and a love of basketball. Known to his family and friends for his humour, intelligence and compassion, he was halfway through college with dreams of visiting America and studying law at university. But on 29 July 2005 in Merseyside, Anthony was murdered in a vicious attack. He was 18 years old.
Anthony (September 15) is the story of the life he could have lived. Inspired by conversations with Gee Walker, Anthony's mother, and written by multi-BAFTA winner Jimmy McGovern (Broken, The Street, Cracker), it stars Toheeb Jimoh (The Power, Ted Lasso) as Anthony, and Rakie Ayola (Shetland, Noughts + Crosses) as Gee Walker.
Richard Burton and Elizabeth Taylor were once known as Hollywood's most glamorous acting couple – and its most tempestuous. Burton And Taylor (September 15) tells the story of their volatile but passionate romance, anchored by BAFTA winners West (Appropriate Adult and Les Misérables, also on BritBox) as Burton and Bonham Carter (The King's Speech, The Crown) as Taylor.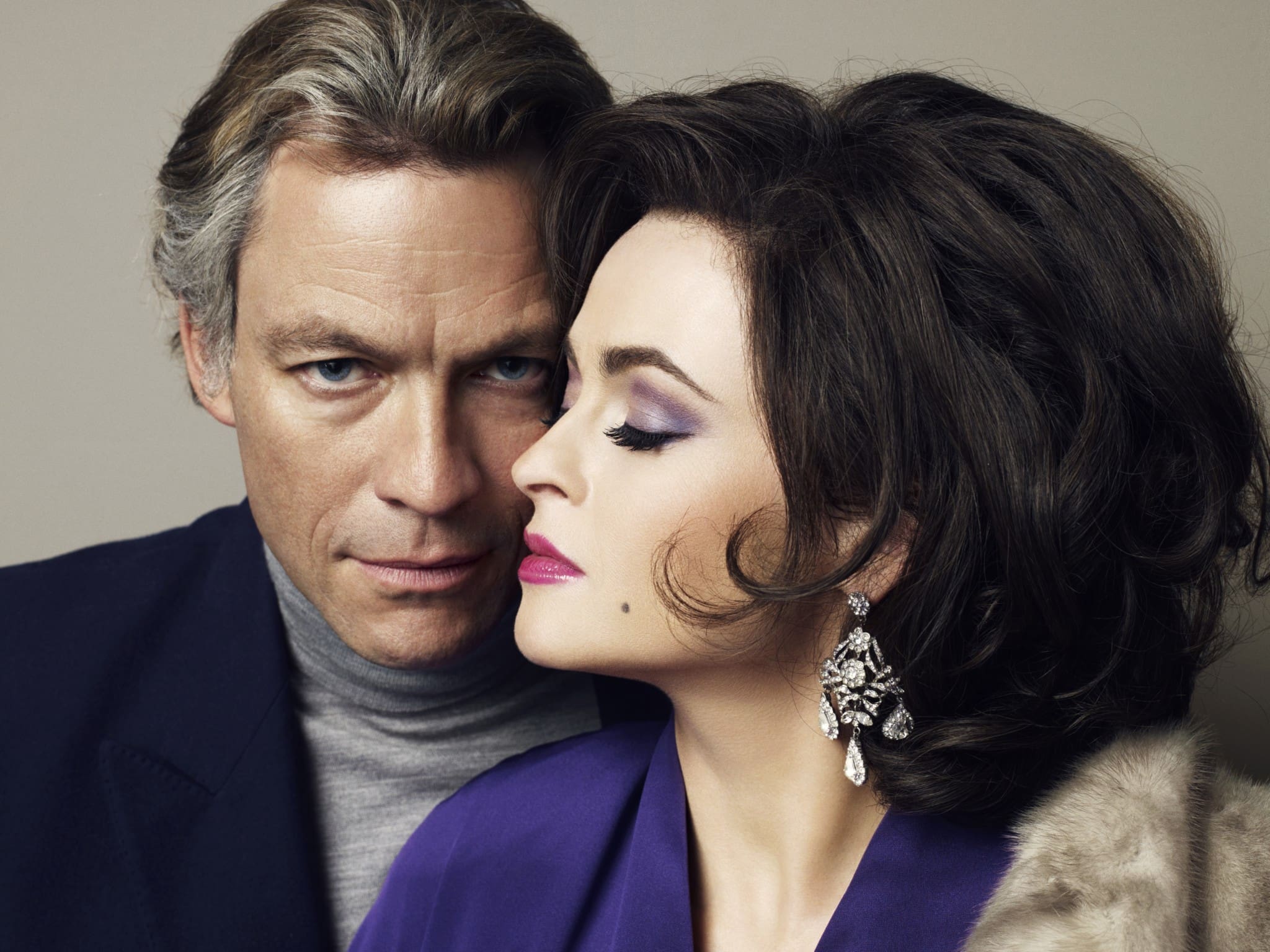 When they met on the set of Cleopatra, the attraction was immediate. The public was enthralled by their illicit romance, two tempestuous marriages, frequent break-ups and extravagant reunions. The original celebrity "it couple", they were conspicuous in their excesses – from yachts and houses to diamonds and, notably, alcohol. Directed by Richard Laxton, Burton and Taylor follows the pair as they reunite one last time on stage and the sparks fly once more.
Following in the footsteps of The Boy in the Dress, also on BritBox, Billionaire Boy (September 15) is another charming film adaptation of a best-seller by award-winning children's author David Walliams, who also makes a cameo appearance as a dodgy dinner lady.
When Joe's dad (John Thomson – 24 Hour Party People, Inkheart) becomes an overnight billionaire after inventing a new kind of toilet roll, Joe (Elliot Sprakes) finds himself catapulted into a luxurious lifestyle, complete with mansion and celebrity butler (Warwick Davis – Star Wars, Life's Too Short). He seems to have everything his heart could desire, but all he really wants is a true friend.
The BritBox app is available on Android TV, including enabled Smart TVs, Google Chromecast with GoogleTV, Nvidia Shield, MiBox and MiStick, plus Android and Apple mobile/tablets, FireTV, Samsung Smart TV and LG Smart TV. Enjoy one week's free trial, sign up at R99.99 per month or R999.99 for 12 months, and register for email updates here.