THERE are plenty of skeletons rattling around in the BritBox cupboard this month and with a selection of chilling true-crime documentaries and a new season of Bloodlands on the menu, there's more than enough intrigue to send shivers creeping up and down your spine.
The documentary Manhunt: Raoul Moat, streaming exclusively on BritBox from October 6, tracks the gripping hunt for one of Britain's most notorious killers as he leads the police on a frustrating cat-and-mouse dance after a deadly shooting spree.
It was a story that gripped the UK and became known as "Britain's biggest manhunt". In July 2010, the public were glued to 24-hour rolling news coverage as police tried to track down a man who had killed one person and wounded two others in a shooting spree across the north-east of England. This chilling true-crime documentary details how Northumbria Police tracked down 37-year-old ex-prisoner and bodybuilder Raoul Moat (pictured above) while he was on the run – and continually taunting them.
Discover the inside story of how Moat evaded police in the glare of the media spotlight, complete with interviews with officers, victims' relatives and witnesses, and narrated by radio and TV presenter Nicky Campbell.
Equally sinister is the behind-bars look at two of Britain's most murderous women in Rose West and Myra Hindley: Their Untold Story with Trevor McDonald, examining the complex relationship these two serial killers formed while in prison, also from October 6.
This true-crime documentary sheds light on the time spent behind bars by two of Britain's most infamous female serial killers: Myra Hindley and Rose West. As told by respected journalist Sir Trevor McDonald, it sheds new light on what happened to them after they were locked up.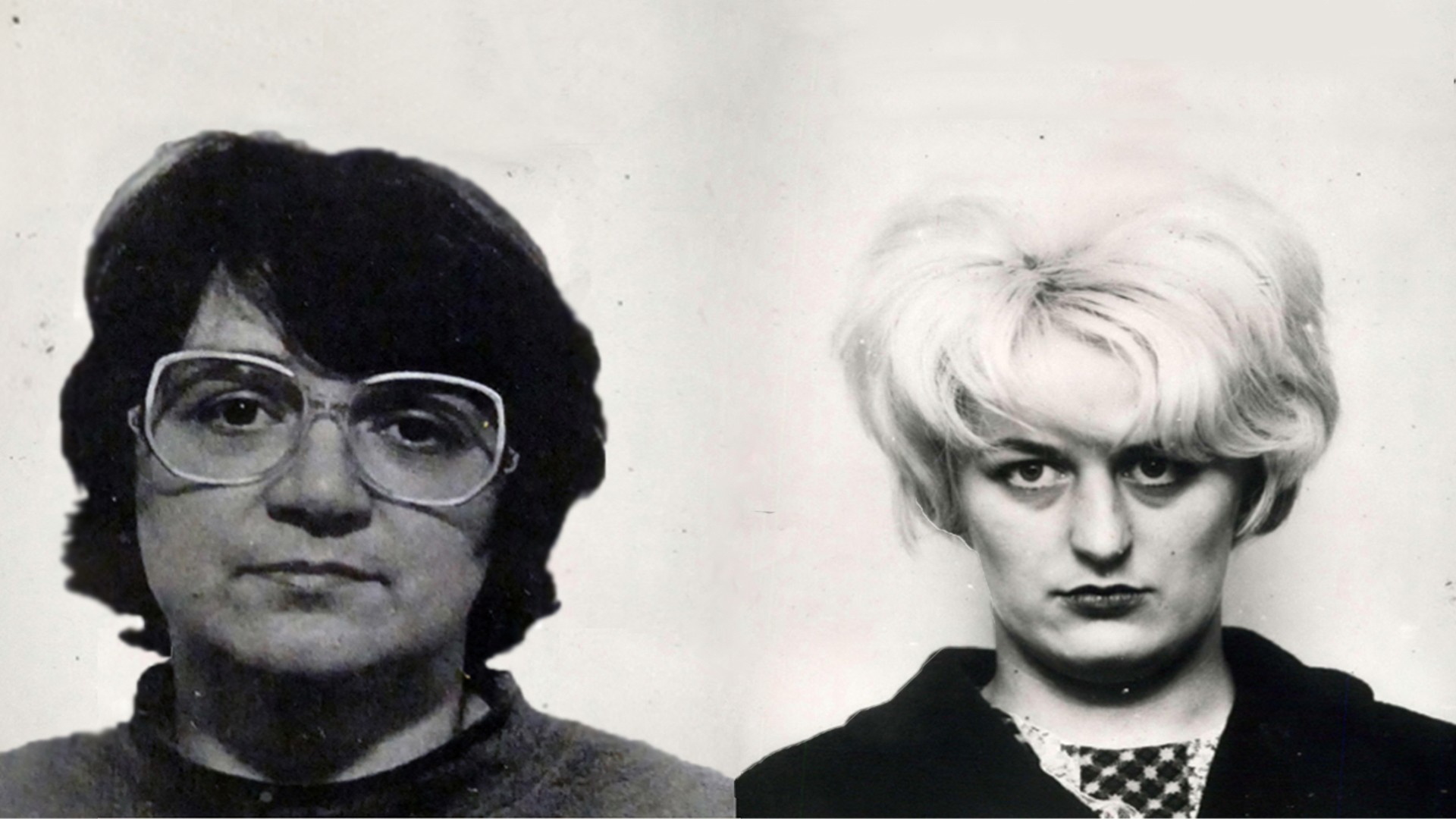 In 1995, West was found guilty of murdering 10 young women – including her own daughter – with the assistance of husband Fred West. Decades before, Moors murderer Hindley had been convicted of similar crimes, including the killing of five children in the 1960s. Both were incarcerated in the "Hell Wing" of HM Prison Durham alongside other dangerous female prisoners.
After the pair initially bonded, the documentary delves into their increasingly competitive relationship as they battled for the title of "jail royalty", while exploring the psychology behind their criminal behaviour. Appropriate Adult, a BAFTA-winning mini-series about the West murders, can also be seen on BritBox.
The sheer horror behind one of the world's most gruesome mass crimes is exposed in the disturbing Dr Death (October 6). How did Dr Harold Shipman aka Dr Death get away with poisoning and murdering more than 250 of his patients over three decades? This documentary offers vivid insights from Greater Manchester Police detectives on a case that shocked the world.
Shipman, a well-respected family doctor, was first arrested for the murder of one of his elderly patients in 1998, but the scale of the investigation quickly escalated. A local newspaper identified other patients who had died under suspicious circumstances, and soon police were looking into a massive 62 deaths linked to Shipman. Ultimately, the number of murders reached into the hundreds.
Dr Death uncovers how Shipman was brought to justice, the mistakes he made along the way and the emotional toll the case took on both officers and the local community. Pictured above is forensic psychiatrist Richard Badcock who was called into work on the Shipman murder investigation after Dr Shipman suffered a breakdown in the middle of a police interview. 
Speaking for the first time, former detectives from Greater Manchester Police who were at the heart of Britain's biggest murder investigation give their vivid insights into a case which shocked the nation.
Fans of Bloodlands need wait no longer: the ratings-busting Northern Ireland-set drama series is back exclusively on BritBox for another gripping season on October 27, again starring James Nesbitt (Cold Feet, The Hobbit) as a complex and conflicted DCI Tom Brannick.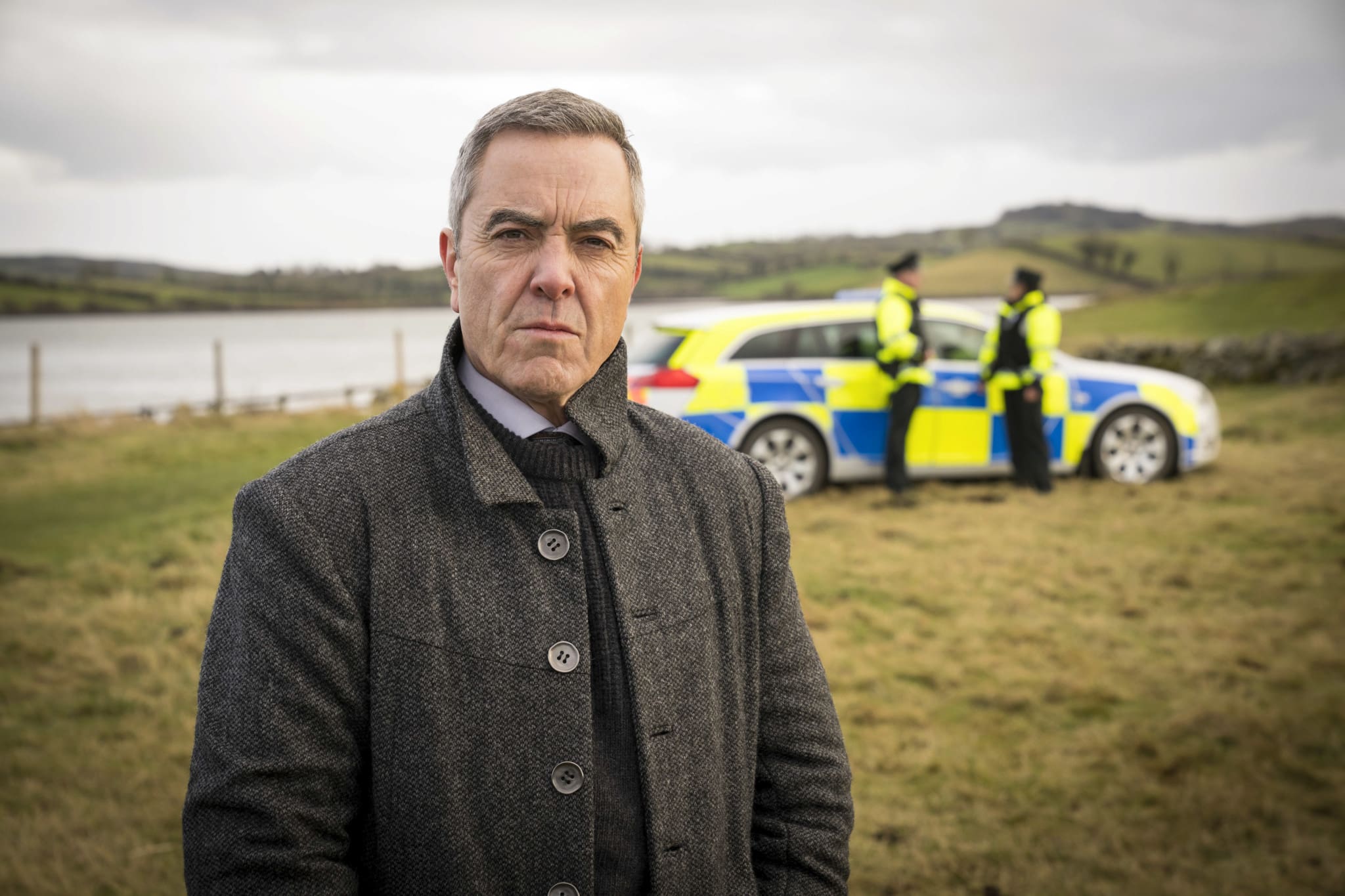 The second season of this action-packed, critically acclaimed "Irish noir" drama returns for six thrilling episodes, express from the UK. When the murder of a crooked accountant unravels a trail of greed that threatens to expose his past, Tom and the accountant's enigmatic widow (Victoria Smurfit – Marcella, Once Upon a Time) must keep each other dangerously close. As they try to solve the riddle her husband left behind, they draw in his daughter and fellow officers until deceit and betrayal build to a shattering climax.
For a touch of light relief, try out new series The Dry, from October 13. From the producers of the critically-acclaimed Normal People, this comedy drama humorously explores the chaos and intrigues behind staying sober while also navigating the emotional minefields and absurdities of family life in contemporary Ireland.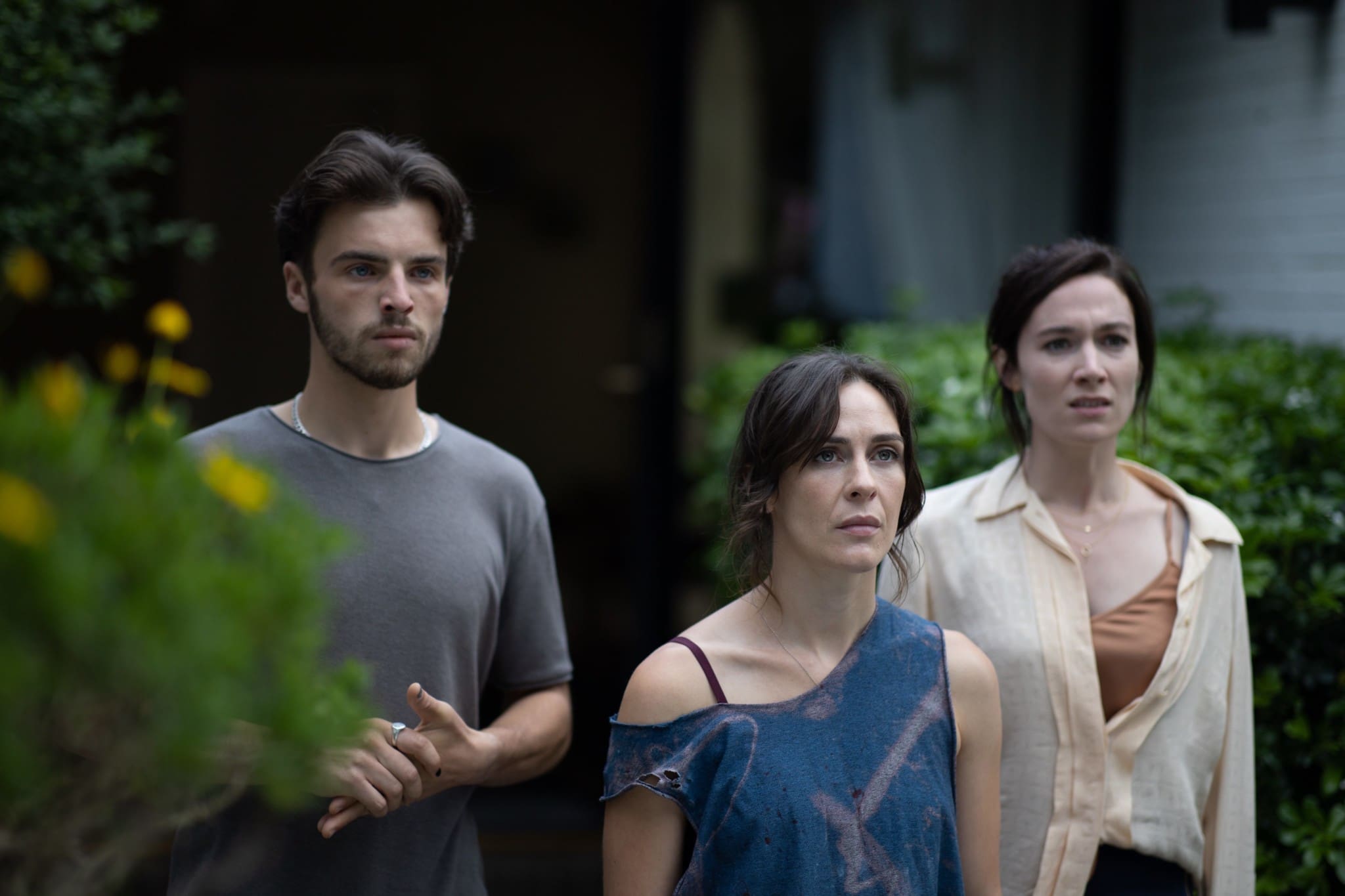 Roisin Gallagher (The Fall, Nowhere Special) stars as Shiv Sheridan who returns to Dublin after years of partying in London – determined to stay sober and full of good intentions. However, it's not as easy as it sounds: living with her family makes staying "on the dry" a bit tricky. And her family must get used to Shiv again, while confronting issues they don't want to face. Also starring Oscar nominee Ciarán Hinds (Belfast, Game of Thrones, Persuasion) as Shiv's dad Tom and Moe Dunford (Vikings) as her former boyfriend Jack.
Season two of of All Creatures Great and Small will be available from October 20, with more entertaining and heart-warming stories about a trio of veterinary surgeons in the Yorkshire Dales the 1930s, based on the best-selling semi-autobiographical novels by James Herriot.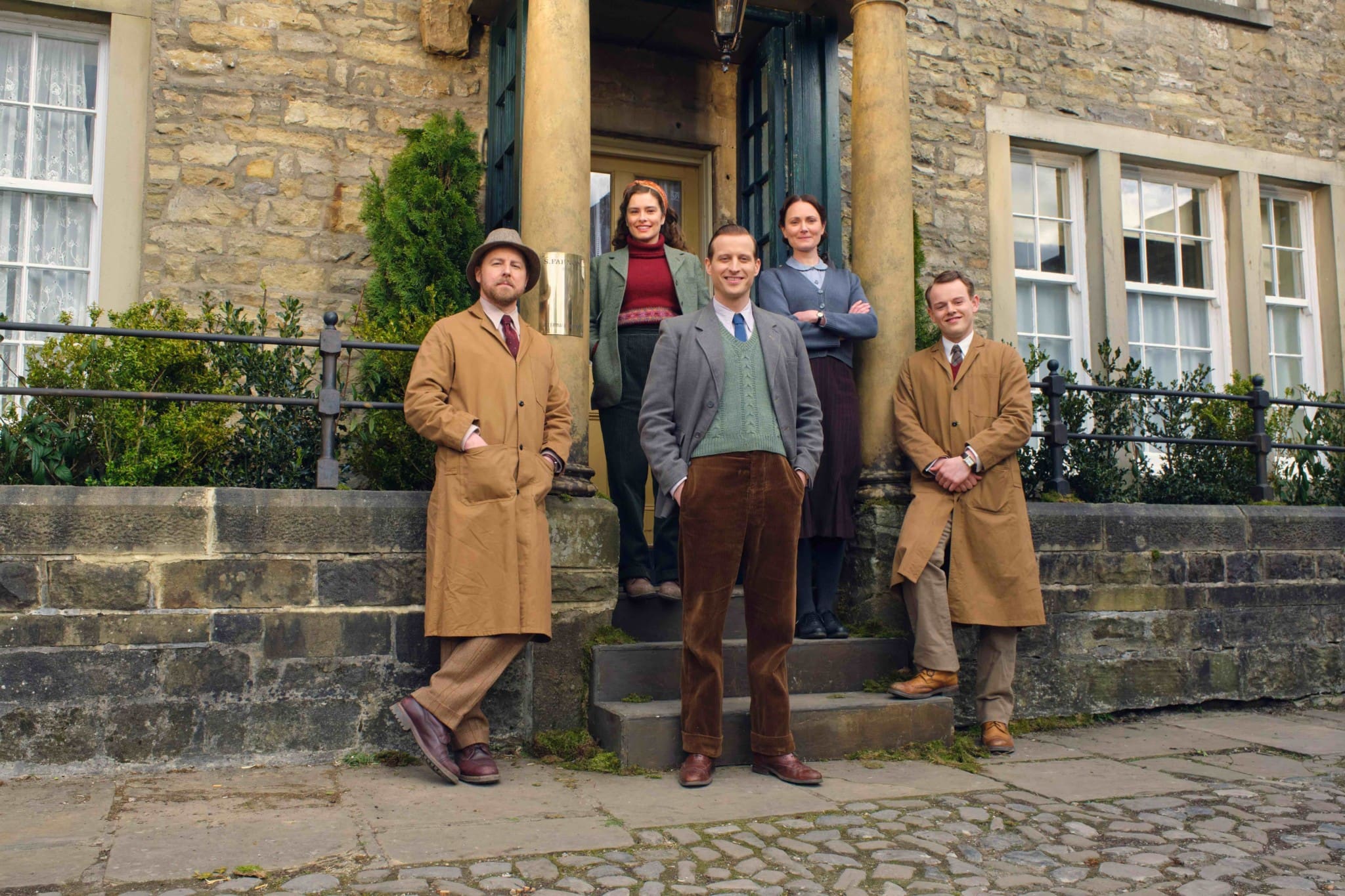 In this latest adaptation of the much-loved BBC title, we re-join James (Nicholas Ralph) and the Skeldale family in the spring of 1938. He has ambitions for the veterinary practice, but events back home in Scotland throw his future in the Yorkshire into jeopardy and he must ultimately make a choice between the places and people he loves the most. If you're new to All Creatures Great and Small, season one is also available to watch on BritBox, and it's been renewed for a further two seasons.
The BritBox app is available on Android TV, including enabled Smart TVs, Google Chromecast with GoogleTV, Nvidia Shield, MiBox and MiStick, plus Android and Apple mobile/tablets, FireTV, Samsung Smart TV and LG Smart TV. Enjoy one week's free trial, sign up at R99.99 per month or R999.99 for 12 months, and register for email updates here.
Facebook | Instagram | Twitter