THERE are a few things you need to know about this play by The Fugard Theatre's writer in residence Louis Viljoen, in which a human bride is possessed by a demon (as the title suggests).
First of all, there are clear warnings that it carries an age restriction of 18, and contains scenes with strong language, violence, prejudice and sex. There is strobe lighting, which is the only thing that could actually be detrimental to your health; if anyone is going to get their knickers in a knot about the herbal cigarettes perhaps they should just stay home. For some, these warning serve more as an attraction than a deterrent.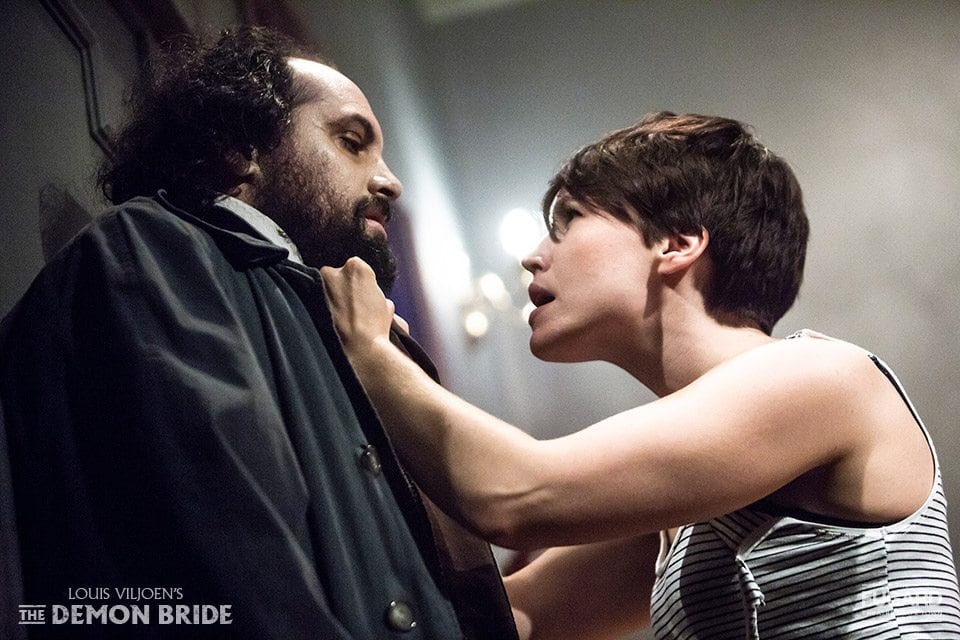 The strong language is probably the biggest deal. It's a swear-fest from beginning to end, quickly reaching the point where it loses its impact, and even the most open-minded could feel verbally assaulted. It's very creative, however, and I wish I could remember some of the colourful insults to use in traffic. From an acting point of view, it's impressive how well the cast carry their lines with no stumbling or stuttering. Well done, everybody.
The sex and violence is implied and neither are particularly shocking, although some of the former could be considered taboo in some circles.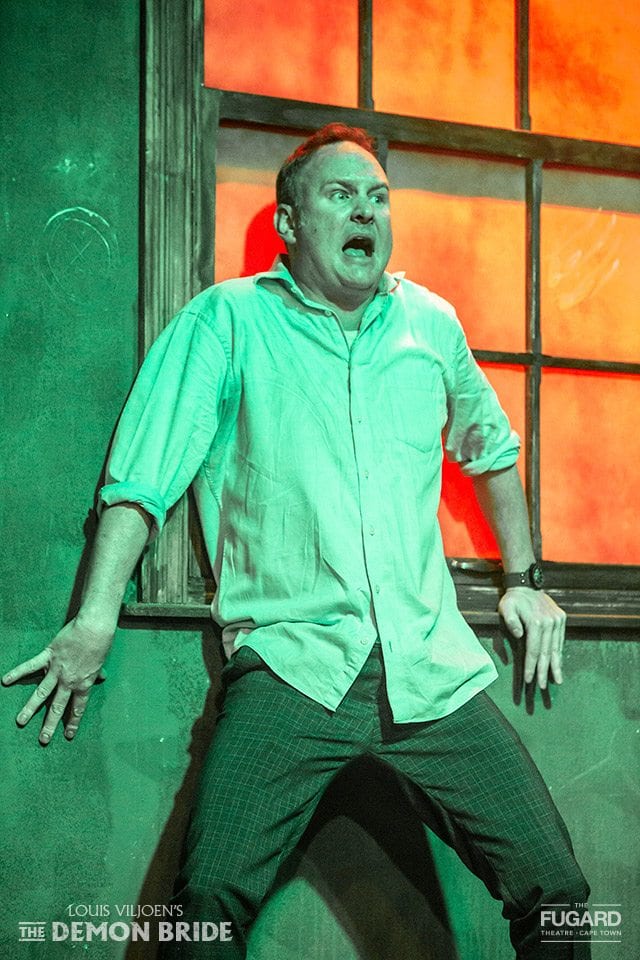 If you're still on board, the play is set in the winelands where a wedding is taking place. Jamie (Sarah Potter) is there with her friend Gary (Craig Jackson). Her relationship with him as well as the bride-to-be, Amelia (Bianca Flanders), is complicated to say the least. Mr Samael (Andrew Roux), who seems wholly based on Rocky Horror's Riff Raff, is responsible for the dabbling in the spirit world and summoning the demon which leaps into Amelia's body. The fifth cast member is Amelia's new husband Raymond (Carel Nel).
Billed as a horror-comedy, there are more laughs than frights although there is definitely one jump-out-your-seat moment. The special effects are, well, effective. The Demon Bride is not everyone's cup of blood but if you avoid the danger of taking it too seriously, it's a fun night at the theatre.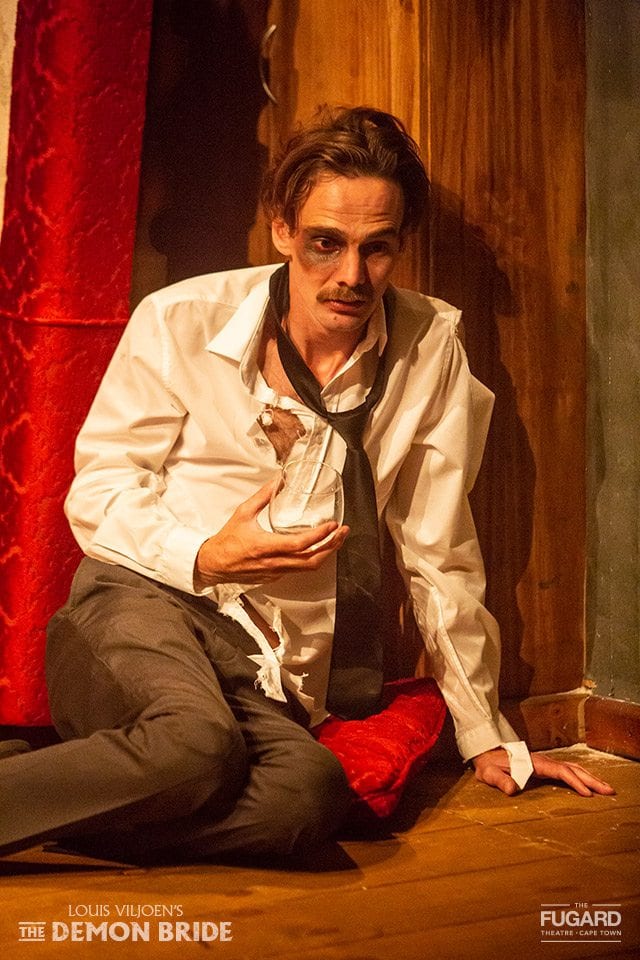 The play runs in the Fugard Studio Tuesdays to Saturday at 8pm until June 2. For more information and to book, click here.
PHOTO CREDIT: DANIEL RUTLAND MANNERS