PAUL KOVENSKY is a man of incredible vision. What began with Paranga on the famous Camps Bay strip two decades ago is now The Kove Collection, comprising several restaurants along the Atlantic seaboard, and two hotels.
Not content to stop there, Kovensky is taking the Marly Boutique Hotel in the Promenade building to even greater heights. Literally. Construction is underway to add a new level above the existing hotel which will have a stunning pool deck, restaurant and bar with 360 degree views of the beach and the mountain. On top of that, there will be 27 additional suites bringing the total to 38, as well as a spa and a gym. The property will encompass the several existing half a dozen Kove Collection restaurants which surround the hotel, and offer guests and day visitors access to the luxurious Camps Bay lifestyle.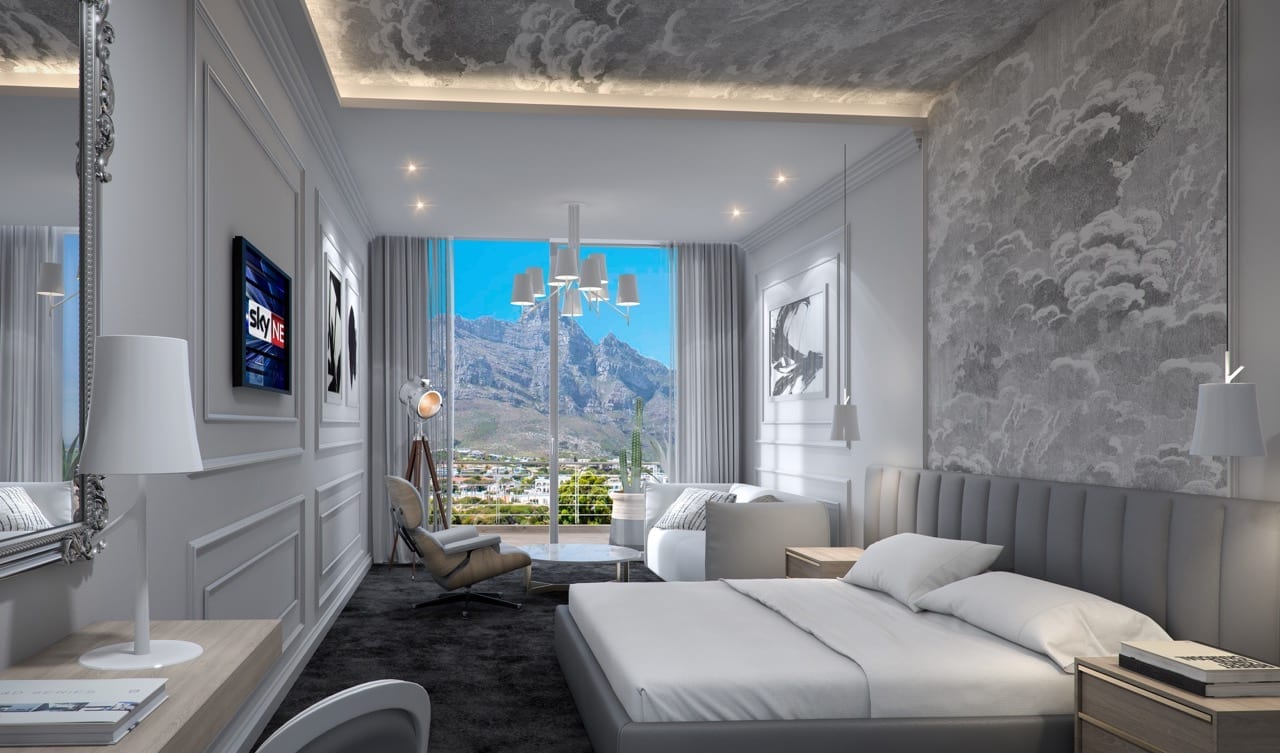 With the appointment of Manley Communications to handle the PR of this project, as well as the rest of The Kove Collection, there was plenty to celebrate as Kovensky, with his infectious enthusiasm and charm, shared the details of what we can expect when Marly reopens later this year. These accompanying images are just small taste of what's to come – part of which looks like it will be the most desirable rooftop bar and pool in Cape Town. Heck, even our site visit was glamorous with foie gras canapés and bubbly while wearing stylish hard hats.
While we'll still have to wait a while before we get the chance to check in at the new Marly, we were treated to a night in The Kove Collection's other hotel, Alphen Boutique Hotel in Constantia, which is always lots of fun. Drinks at Incognito were followed by dinner at Blanko, where you'll find some great winter specials. Breakfast was at La Belle Bistro & Bakery, which makes fantastic omelettes, which you can have in front of a log fire if you nab that table quickly enough. Prof Tim Noakes was there that day too and in case you're wondering, he was doing LCHF.
The existing 11 luxury suites at Marly will reopen on August 1, 2019 with the full reveal of the completed project scheduled just in time for the summer season, on December 1, 2019. For more information on Kove Collection properties, click here.