AFTER sitting down with Larry Soffer last week and having my mind blown, it baffles me even more than the amazement of Monday Night Magic itself that people are dragging their heels when it comes to booking tickets for season seven. Why on earth would you not want to immediately reserve your front row ticket for these incredible shows?
Have a read through this and do the right thing; I've even put the links in so it couldn't be easier. You won't be sorry.
PRESS RELEASE
The number seven is believed to be lucky in many cultures and it is indeed a special one for Monday Night Magic , which returns for its seventh season on October 1, 2018. This time around, the pop-up theatre will be in a new location – the Opera Bar at the newly-renovated Artscape Theatre Centre on Cape Town's Foreshore.
"We've been negotiations with this prestigious venue for several months, so it's a big relief to be able to finally tell everyone who's been asking that we're back for more shows!" says executive producer, Marcel Oudejans, who founded the Cape Town Magic Club theatre company in 2016.
"It's a great honour that Artscape has agreed to host our tailor-made 'pop up' theatre within the Centre, so we can maintain the atmosphere of an intimate experience of magic that leaves audiences feeling they've immersed themselves in wonder."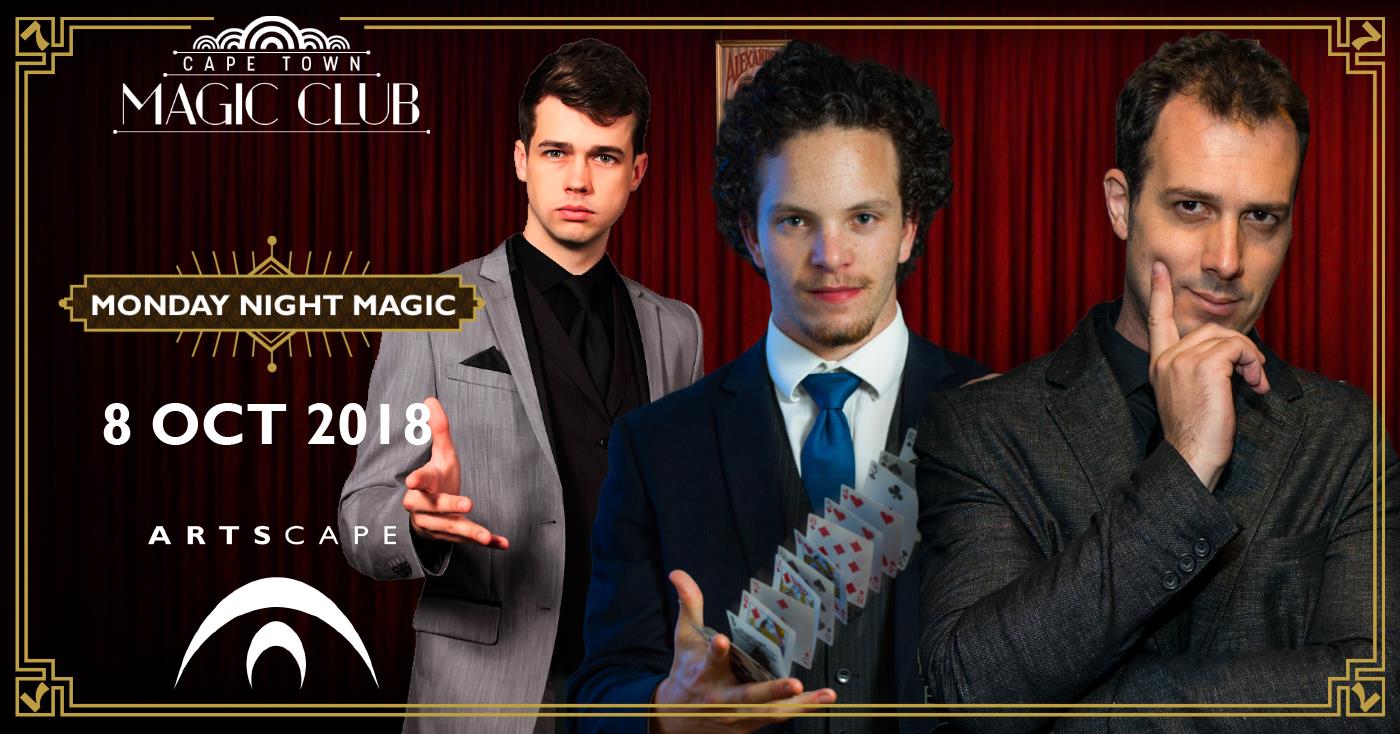 Over its six seasons since 2016, the concept has seen Cape Town audiences introduced to a variety of magical disciplines, from sleight of hand and mentalism, to the carnival sideshow attraction of escape artists. As its title suggests, the shows take place only on Monday nights, with one or two shows featuring some of the top names in local and international magic, as well as providing a platform for the young up and coming next generation of magicians.
Audiences can expect to see a different, dynamic line-up during each of the nine shows this season, with internationally-recognised performers including Larry Soffer and Magic Man; magic champions Anele Dyasi and Jamian Fortune; theatre-award winners like Brendon Peel; corporate event specialists Marcel Oudejans and Greg Gelb; and young rising stars Mawonga Gayiya and Ryan Jones, among others.
Oudejans learned much from his time spent with Madame Zingara and has applied that in the creation of a truly magical experience. "It's not just magicians performing; you need to create the theatrical environment so by the time the show begins, the audience is excited about seeing something amazing and astonishing," he says. "From the moment people find out what it is that you do, to the moment the curtain rises on the stage, you've got to take them on an exhilarating and interesting journey you need to increase their curiosity. So when the curtain goes up, they are ready to be blown away."
Monday Night Magic has always been about finding cool spaces where people could see magic in a theatre that doesn't normally exist there, says Oudejans. "Everything is put in there to make sure the experience is remarkable. Finding a fixed venue for each of our seasons means we can make choices with the creation of the experience inside. "One of the best things about producing a show like this is we get to control all of those details – music, sound, lighting – and experiment with new magic we wouldn't ordinarily be able to do."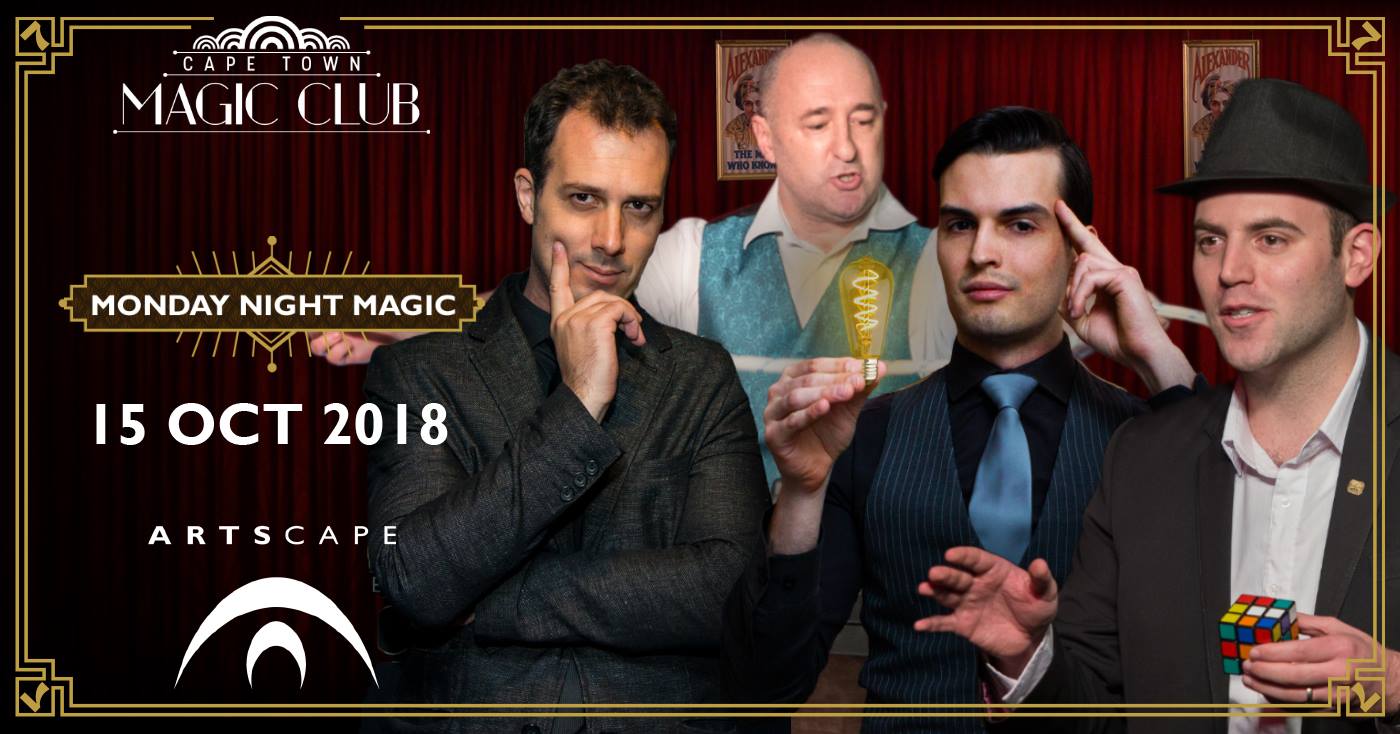 DETAILS
● Monday Night Magic shows are every Monday night at 7pm and 9pm from October 1 to November 26, 2018
● Performer line-up: www.magic.capetown/the-shows/
● Shows take place in the Cape Town Magic Club theatre within the Opera Bar at Artscape Theatre Centre, Cape Town, South Africa
● Ticket prices: R200 Golden Circle, R170 General Admission, Block booking rates available
● No under 13s for the 7pm shows, no under 18s for the 9pm shows
● Tickets available online at www.magic.capetown/tickets
● Website: www.magic.capetown