THE SUIDOOSTER FESTIVAL would have concluded its 17th annual run as Cape Town's number one inner-city arts festival on May 3, 2020. However, due to the Covid-19 pandemic and subsequent restrictions on public gatherings, the festival had to be postponed.
One of the main shows scheduled on the 2020 festival programme, would have featured PJ Powers and her band, performing with the Tygerberg Children's Choir. The line-up would have been supported by various community choirs for a special, once-off mass choir extravaganza in the Artscape Opera House.
Due to the postponement, the festival organisers embarked on a collaboration with producers Vicky Davis and Schalk Joubert from Cape Town Music Academy (CTMA). The result: a music video of PJ Powers' Rugby World Cup hit song, World in Union. The video pays homage to essential workers' global efforts against Covid-19. It also honours citizens' disciplined isolation efforts and adherence to lockdown regulations during these challenging times. This special project is the latest of many online projects featuring Suidooster Festival productions and artists.
Audio and footage were recorded during lockdown while all artists were self-isolating at home. They include PJ and her band members, Tigger Reunert, Schalk Joubert, Kevin Gibson, Lolo Rollins and Donveno Prins, as well as the 35 choir members. The video also contains related images, some of which have been published during lockdown in South Africa by Die Burger, media sponsor and partner to the Suidooster Festival.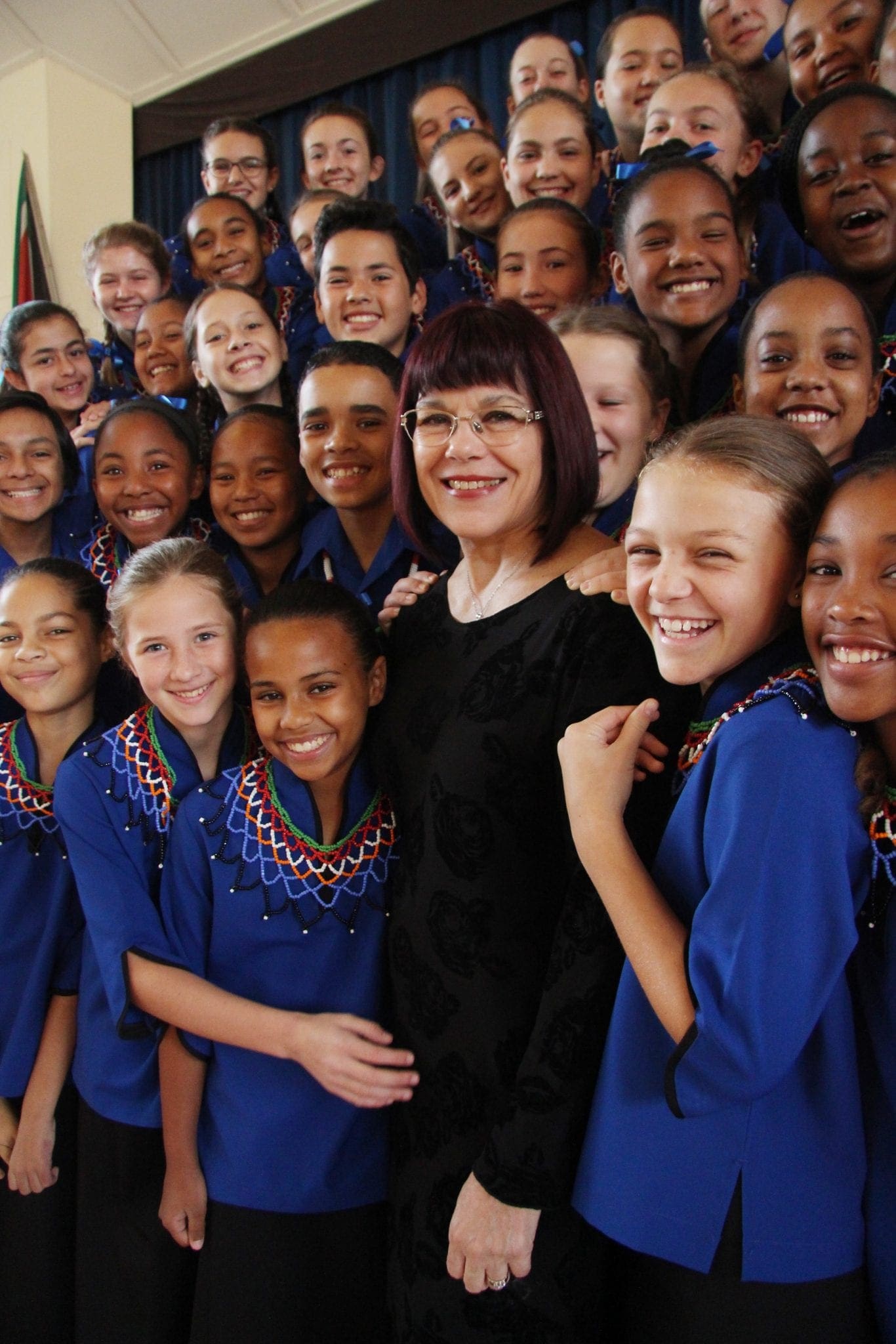 Suidooster Festival director Jana Hattingh says the festival is proud to be working on special projects with artists involved. "We strive to promote and encourage social cohesion. With Africa Day's focus on the continent's progress amid the collective challenges we all face, it is fitting to release this video as an ode to essential workers who labour day and night to combat the pandemic and keep us safe. In our eyes, they are the true heroes. We salute them and hope that our message of hope will strengthen their hands."
When the project was initiated, PJ Powers came on board without hesitation. "I was delighted when this virtual collaboration came about, as the song's important message is more appropriate than ever during these uncertain times. This time around I approached the vocals with a sense of healing and hope in mind. My hope is that it will capture the hearts of the nation as we walk this uncharted path.
"To all essential workers out there, South Africa continues to rely heavily on you. Your courage, resilience and hard work has not gone unnoticed. I would like to thank you from the bottom of my heart. May God Bless you and ease your load in the not too distant future."
Working in this virtual manner, was a first for Powers. "Incorporating a choir on such a large scale has been one of the most exciting things I've done in my long career. My personal experience of lockdown has been one of striving not to surrender every day. Sometimes I manage, sometimes I don't.
"But what I do know is that fear and worry do not take away today's troubles; they take away tomorrow's peace. To my fellow artists – we are being tested, not only financially, but also spiritually. Find that balloon of hope inside yourself and hang on for dear life. To South Africans and fellow African countries: we have proved time and again how resilient we are. This is no different."
Karina Erasmus, conductor of the Tygerberg Children's Choir, tells of the excitement and challenges during the recording process: "The choir immediately grabbed the opportunity to sing with a South African legend, and I knew from the start that the children would make a success of it. Since we are not allowed to practice together during the lockdown, this project gave us an opportunity to share a message of hope with the world."
The Suidooster Festival recently collaborated with CTMA on similar initiatives, including the #Tsekcorona video featuring David Kramer and Kaapkreools.
More information: Facebook, Instagram, Twitter. For updates and more info, follow CTMA on social media and online – Facebook and Instagram.