IT'S been weighing heavily on my mind how one of my favourite places in all of Cape Town, The Labia Theatre, will survive this hideous pandemic. The independent cinema has been through so much already in its 70 years, and come out on the other side; it would be heartbreaking to see it disappear now.
The good news is that it is launching an online streaming platform today, July 1, 2020. This pay-per-view video-on-demand service will stream high quality, award-winning Labia-curated films, documentaries, and host virtual film festivals and film related events. You won't be able to get your popcorn in a brown paper bag (the really old days), or a vividly-coloured Slush Puppie spiked with vodka (unless you get creative at home), or have your paper ticket torn in half by the door staff who have been there since forever, but the cost per view is a reasonable R60.
"The Labia has been closed since March 23, a few days prior to the official lockdown. Initially, and to enable us to continue to pay staff salaries, and to meet our monthly obligations,
we introduced a prepaid voucher under the slogan Help us to Help you, via Webtickets," says Ann Kraus, who, with her husband Ludi, has kept this much-loved City Bowl landmark alive for so long. "This meant patrons purchased a voucher at a discount in advance which they can redeem for 10 admissions once we reopen.
"We are currently awaiting confirmation from the government with regard to a reopening date and the restrictions thereof.
"The idea of an online streaming platform arose out of the Labia being closed and us being forced to be creative in finding ways to keep the Labia Theatre afloat. The aim is to enjoy the alternate benefit of the streaming service whilst the Labia is closed, and once it reopens to have the advantage of a complementary platform for those patrons who will be reluctant to return to the cinemas for a while. They can thus enjoy Labia-curated films from the comfort and safety of their homes.
"This is a fifth dimension to the four screens at the Labia which we hope will become a permanent feature."
To access the Labia home screen, click here. I asked if there would eventually be a possibility of accessing the streaming service via other platforms, and Ann replied: "We would consider an Apple TV app in the future should we build a customer base which justifies the demand and expense involved in creating this app."
OPENING ATTRACTIONS
PORTRAIT OF A LADY ON FIRE
France 2019, 120 mins, 16SN
Winner of 2 Awards at Cannes.
Winner of 2 European Film Awards.
Winner Top 5 Foreign Language Films of 2019.
Set on an isolated island in Brittany, France at the end of the 18th century, the unforgettable story of a forbidden affair between a young aristocrat and a painter commissioned to paint her wedding portrait.
France/Germany/Switzerland 2014, 124 mins, 16LN
Screened in competition at Cannes.
Winner of the César Award for Best Supporting Actress.
Juliette Binoche and Kristen Stewart in a multi-layered and entertaining European drama shot in English.
A veteran actress comes face-to-face with an uncomfortable reflection of herself when she agrees to take part in a revival of the play that launched her career.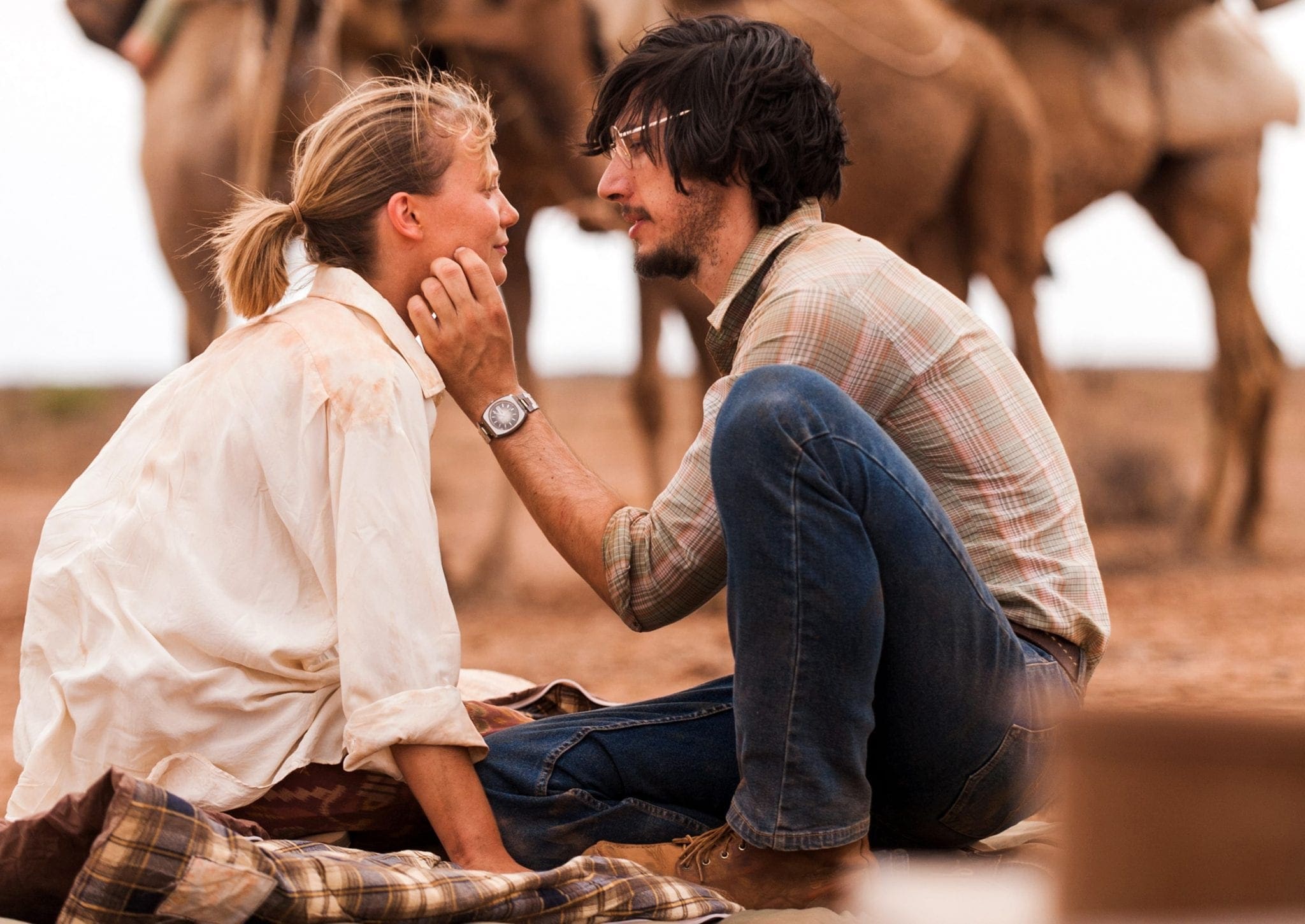 Australia 2013, 113 mins, 13LVN
Mia Wasikowska and Adam Driver in an incredible true story based on Robin Davidson's memoir and directed by John Curran.
Accompanied only by her faithful dog and four camels, a young Australian woman satisfies her craving for solitude by embarking on a solo trip across the desert from Alice Springs to the Indian Ocean.
France/Germany 2016, 130 mins, 18S SV NVL
Winner of the Golden Globe for Best Foreign Language Film.
Winner Best Film & Actress at Cannes.
In this provocative thriller directed by Paul Verhoeven, a successful business-woman (Isabelle Huppert) gets caught up in a thrilling game of cat and mouse, as she tracks down the identity of the masked assailant who raped her in her home.
Poland/France/UK 2018, 90 mins, 16SNL
Winner of the Palme d'Or at Cannes for Best Director.
Winner of 9 European Film Awards (including Best Film).
Nominated for 3 Academy Awards (including Best Foreign Language Film).
Sumptuously shot in luminous black and white, and set against the background of the Cold War in the 1950s, an impossible romance in impossible times, as a singer and a piano player fall deeply, obsessively and destructively in love.