LAST night, October 21, 2020 I attended the media preview of Home Is Where The Art Is: Art Is Where The Home Is at Zeitz MOCAA in the Silo District of V&A Waterfront. It opens to the public today, October 22, and I urge you to make an effort to see it.
It's an unprecedented exhibition for the museum, comprising more than 1600 artworks of all shapes, sizes, colours, media, skill level, and subject matter – made by Capetonians, for Capetonians. The submissions were collected during an open process of mere days, from all over the Peninsula from Muizenberg to Langa to Stellenbosch, by professional and amateur artists who shared what they had created during lockdown. Which, besides the banana bread and sourdough, somehow awakened the artist in many people who either rekindled their love of creativity or dug deep inside themselves to discover expression they never knew was there. Even in the darkest of times, there is light and hope.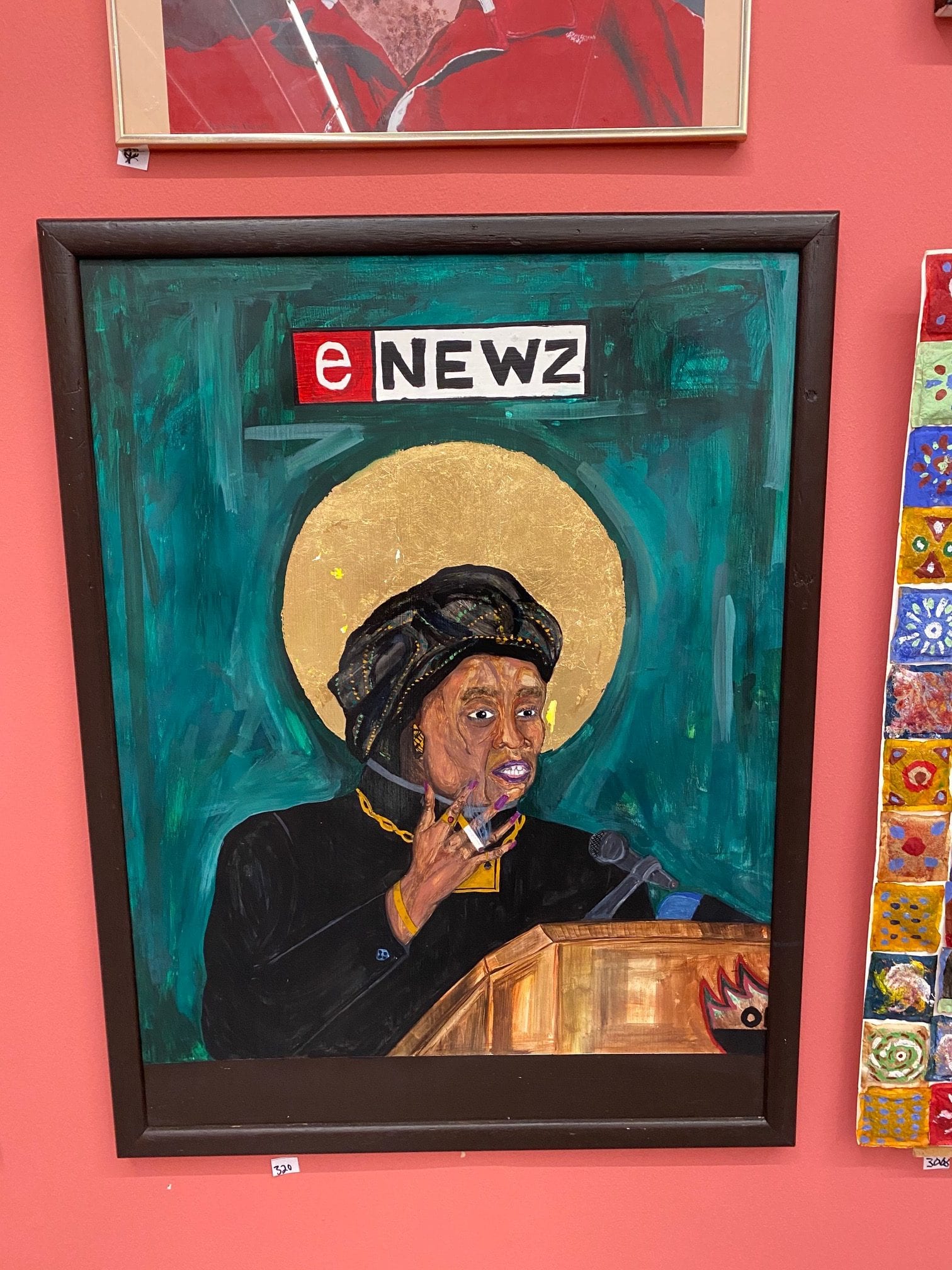 Now, after nearly seven months, as we emerge from our isolation and Zeitz MOCAA opens its doors once again to visitors, we can collectively celebrate and acknowledge what we have been through.
For me, the exhibition truly illustrates what art is all about. I'm not one of those people who can wax lyrical about hidden depths and meanings in splashes of colour on canvas (if you've ever seen a press release for a gallery you'll know what I mean) but this vast collection of diversity of style and substance shows there is something for everyone, by everyone. The aim behind this is to connect with the citizens of Cape Town who, after all, are the ones who visit Zeitz; now more so than ever as international travellers remain within their own borders.
"As part of a re-positioning and re-articulation of the role of the institution, the exhibition marks a transformative shift in how Zeitz MOCAA engages with audiences and constituencies and foregrounds the creativity and diversity of people in this unique African city," says the press statement.
I applaud them – and congratulate everyone who had the courage and belief in themselves to submit their artworks, and share their personal experiences with the rest of us.
The exhibition will be accompanied by a series of public programmes and will run until January 10, 2021. For more information, click here.
PHOTO CREDIT: BIANCA COLEMAN ©