COMEDY scares the heck out of me, to be honest. It's so subjective. I'm terrified I won't like it, or it won't be funny, or maybe I just won't get it.  But when festival director Eddy Cassar invited me to the show, I didn't hesitate for a moment and I'm oh so glad.
Not only has the Jive Cape Town Funny Festival been running for 15 years, Eddy, who is one of theatre's staunchest supporters, has an unerring talent for finding the best acts – in the world, as well as right here in South Africa. The show reel at the beginning of the show illustrates this…big international talent show winners alongside our very best in local comedy, even Desmond Tutu, I kid you not.
MC Alan Committie keeps things rolling along in splendid style, in an effortless, natural manner which belies the hard work that happens behind the scenes when writing comedy. The line up is brilliant, combining magic, comedy, song and dance, all in short easy-to-digest helpings. Kev Orkian from Armenia (haha!) had extra stage time, thanks to an offended woman who handed him brilliant material on a silver platter. Who can possibly be so silly (not even brave) as to take on a comedian of Kev's calibre and not expect to be roasted to a crisp?
Kev (pictured at the top of this story) is an amazing performer, with very real piano skills. You don't have to be an expert on the classical composers to appreciate his different interpretations of Happy Birthday.
Matt Tarrant is here from Australia, with some mind-bending card sleight of hand to make you you go "whaaaaat?!" and newcomer Lindy Johnson from Paarl flies the female fun flag. I'm ashamed to say I have never seen Emo Adams live before, and flip man, he's funny. And he's got the moves! So do the Big Boys…
Brothers Ash and Bradley Searle are handsome, honed and chiselled, which is distracting enough, but then they take their clothes off and do this routine with sparkly cheerleader pom poms covering their, um, pink bits, which is as funny as it is clever as it is athletic as it is impressive as it is entertaining.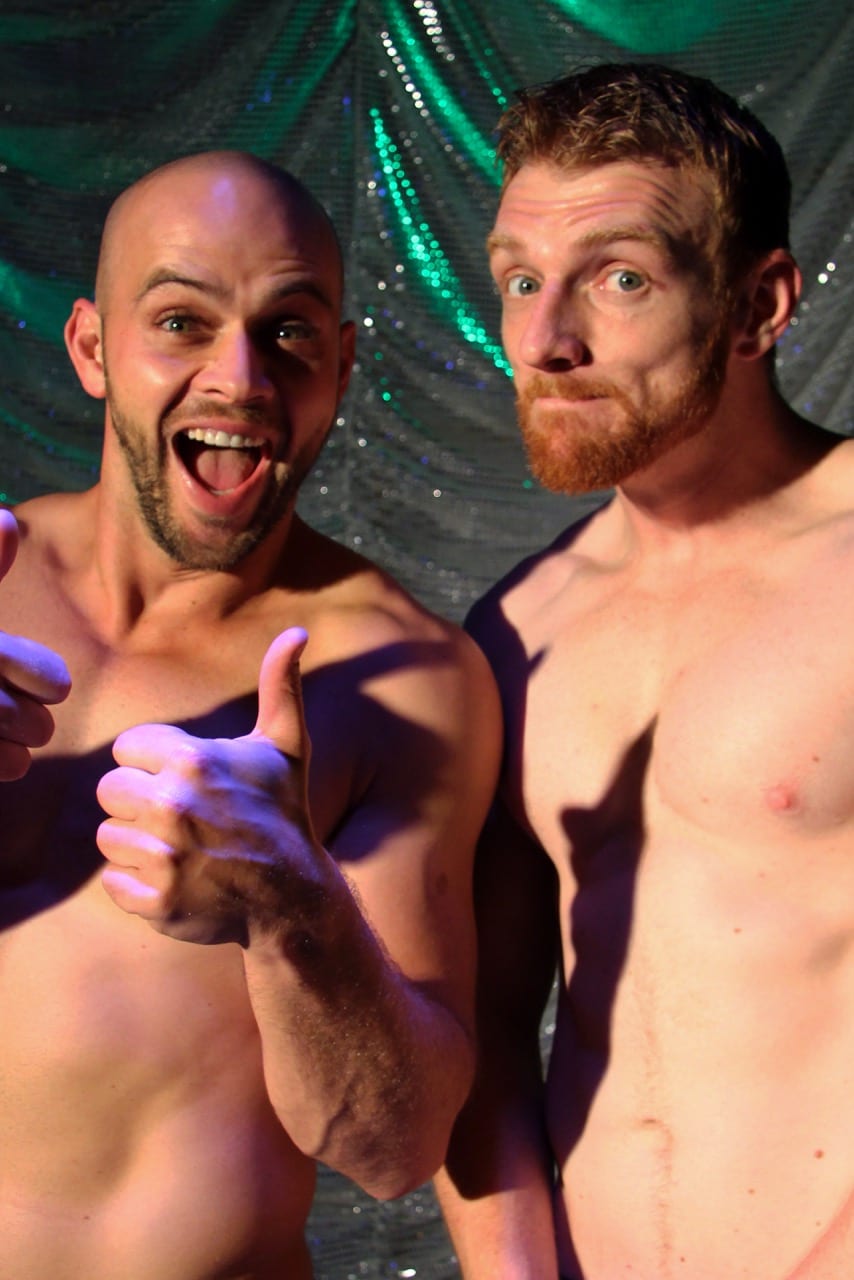 Carvin Goldstone from Durban won 2018 Comic Of The Year at the Comics Choice Awards, and it's easy to see why. He's got South Africans and their quirks honed to perfection. As does Sifiso Nene, who brought the house down and the audience to their feet, with his comparisons between private health care and the public health system. A serious topic in any other context but if you can't laugh you'll cry. Laughing is so much better.
Best part? Seeing how a theatre full of South Africans can laugh at each other – and themselves. Do yourself a favour, go see the show. All the info you need is here.