ON the back of being named as the most powerful drag queen in America, Bianca Del Rio is heading back to South Africa by popular demand. Following her sell-out South African dates last year, the Queen of Mean returns to Cape Town and Johannesburg in August, 2019 with her new comedy show It's Jester Joke that forms part of her most ambitious world tour to date.
In the show that has garnered rave reviews since the tour kicked off last year, the self-proclaimed "Clown in a Gown" tells tales of her world travels and the outrageous circus that is her life. Irreverent to the core and fabulously fierce, Bianca's no-holds-barred style of comedy will once again shock and delight audiences. With her acerbic wit, a "tell-it-like-it-is" manner and hilarious views on everything from politics to family, social media and all that lies in between, Bianca Del Rio has garnered a massive international following and is one the biggest drag superstars in the world today.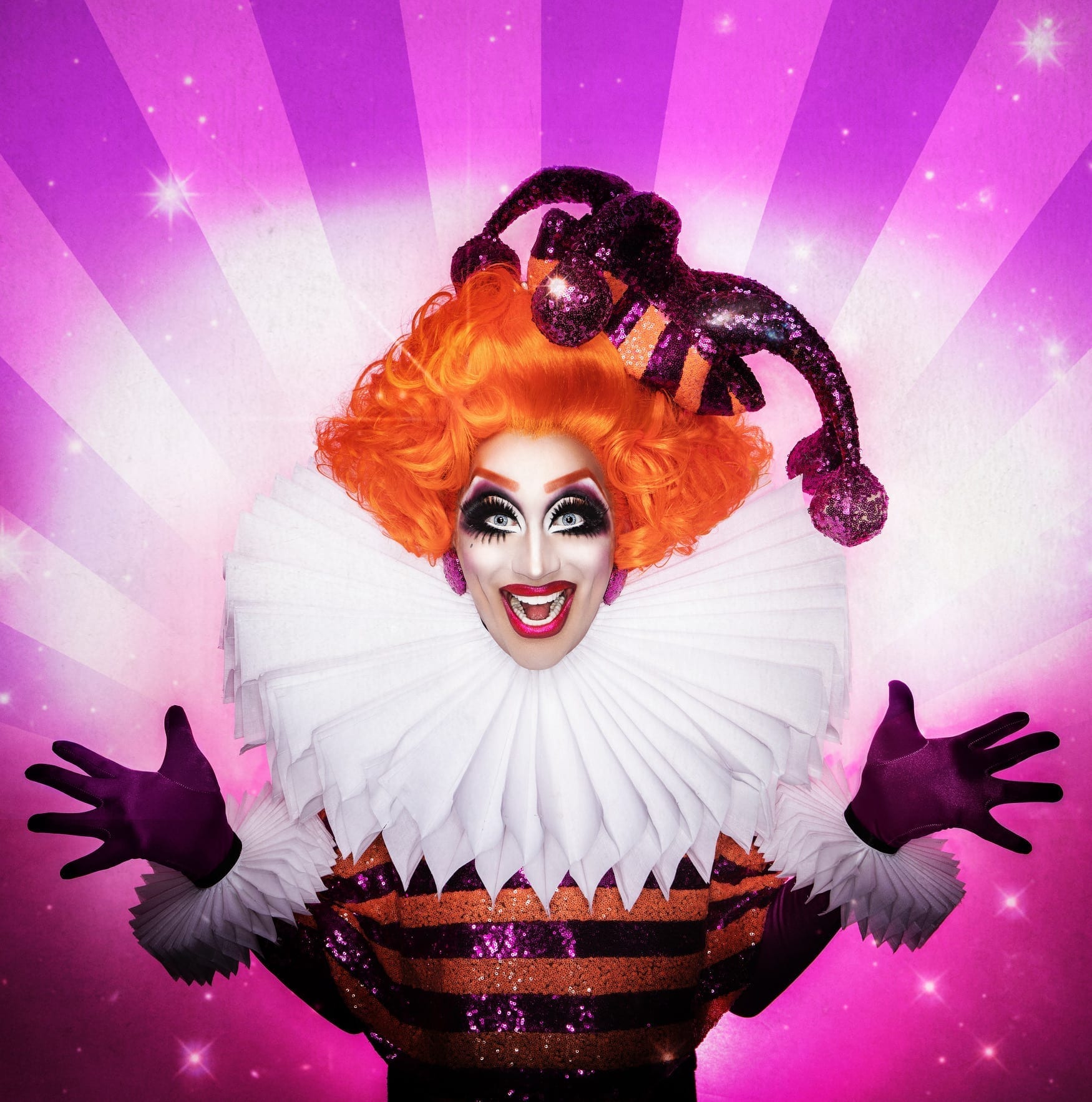 She answered some questions exclusively for Eat Play Drink Cape Town.
EPD: Please tell us more about your experience in Everybody's Talking About Jamie on the West End. 
BdR: It was an amazing experience and an absolute treat to be part of a top notch production. I started out in theatre, so it was great to go back to my roots. And it's a featured role in a WEST END production!! So surreal.
EPD: How do you feel about being named the most powerful drag queen in America? What does this mean for you, now and going forward?
BdR: I think it's completely laughable. I would say it's a great honour, but I don't even know what it means…"most powerful drag queen in America". Lists and titles don't mean a whole lot because they're temporary. It's only a snapshot of a brief moment in time. I could be at the bottom tomorrow. The goal is to work and enjoy what you do. I'm fortunate enough to be doing both, and that's what really counts.
EPD: What would you say, or what advice would you offer, to aspiring drag queens/performers?
BdR: Don't do it!! It's a trap!! Get a real job instead. You think "Oh, it'll be fun to dress in drag for Halloween or some themed party." Then 20 years down the road you're still in drag…having to shave and put your balls in pantihose every day. If you want to be a clown, become a politician instead of a drag queen. If Trump can do it, you can too!!
EPD: How much time are you still able to devote to costume design? How much are you involved with the design of your own costumes?
BdR: I still make my own stuff because I'm a picky bitch. There's just very little time to devote to it because my schedule is so tight…and so are my dresses because I've been snacking a lot.
EPD: Film, stage, TV, stand-up…is there anything you can't do! Which of these do you enjoy most?
BdR: Ummm…you forgot "author"!! To be honest, I couldn't pick just one. As long as there's an audience being entertained, I'm enjoying it. And stay tuned because there's more to come…Bianca Del Rio: The Opera.
EPD: This is a return visit to SA, by popular demand. How this makes you feel, and what audiences can expect from this year's show?
BdR: I'm surprised they're letting me back, so I'm elated!! Apparently no one saw what I did to the hotel room. I always say expect the unexpected. After a few drinks, there's no telling what will come out of my mouth. Just relax, have a drink, and be prepared to laugh. The show starts off with a big joke….ME!! A 44-year-old man in a wig. I'm the biggest joke of all.
Bianca Del Rio is the alter ego of seasoned comic Roy Haylock. After quickly becoming the front-runner on season six of RuPaul's Drag Race, Bianca was crowned the winner in May 2014. Previous shows such as The Rolodex of Hate, Not Today Satan and Blame It On Bianca Del Rio – that was a hit in SA last year – have all enjoyed sold-out status globally and her Instagram account currently revels in a 1.9 million-follower base.
It's Jester Joke is at the Cape Town International Convention Centre on Friday, August 9 at 8pm and at The Teatro at Montecasino on Saturday, August 10 at 8pm. Tickets from R300 through Computicket. A limited amount of tickets will be released for the Meet & Greet with Bianca Del Rio before the performances. Please note the age restriction of 18+. Advance booking is highly recommended.
For more information, click here, and follow @thebiancadelrio on Instagram
What the international media have had to say-
"A fine split between offence and actual brilliance – and Bianca treads it perfectly" – GAY TIMES ★★★★★
"Prepare to have your sides split." – ATTITUDE MAGAZINE ★★★★★
"On point and hilarious" – HUFFINGTON POST