NO naming and shaming but there are some series that are utterly incomprehensible. I'm not talking about sharp, intelligent series that exercise the brain and bring joy like an Amor Towles novel does, because we love those; I mean the ones that when a new season begins and you can't remember what happened so you watch six YouTube recap videos and read several articles online, all of which ring zero bells, and then go oh what the heck just watch it and 15 minutes into the first episode you have no idea what you are doing there, let alone what's going on.
I'm here today to tell you Barry is not like that. It's been three years between seasons two and three, and even if the finer details have been lost in the haze of that era while so many things were sidelined, it was wonderfully easy to slip back into it with comfortable familiarity. And the bits I'd forgotten? They fell into place as I raced through the eight episodes, an easy afternoon or evening binge.
The only recap you need is that Barry (played by show creator Bill Hader) is a hitman who decides to take up acting in Hollywood. In season three he's depressed and trying to find the balance between his two careers. He got a girlfriend along the way, Sally (Sarah Goldberg), who is now writing, directing and appearing in her own TV show. Barry's acting coach Gene Cousineau (Henry Winkler) is still put out that Barry killed his girlfriend and Barry tries various ways to get him to keep his mouth shut, and the utterly adorable NoHo Hank (Anthony Carrigan) is happily romantically involved.
Barry is Rotten Tomatoes' Best Series of 2022 (So Far) with a 100% critics' rating. The first two seasons won six Emmys, including Outstanding Lead Actor in a Comedy Series for co-creator Bill Hader and Outstanding Supporting Actor for Henry Winkler (Arrested Development's Barry Zuckerkorn, and Fonzie in Happy Days if you're old enough – the character responsible for the TV phrase "jumped the shark").
HBO recently renewed Barry for a fourth season, with Hader set to direct the full season.
UPDATE July 13, 2022: This season has been nominated for 14 Emmys, including Outstanding Comedy, Directing, Cinematography, Editing, Casting and Stunt Coordination. Co-creator Bill Hader is again nominated for Outstanding Leading Actor as Barry, having won in 2018 and 2019. He's also again nominated for Directing and Writing Emmys this year.
Henry Winkler earned his third Emmy nomination for Supporting Actor as Gene Cousineau, after winning in 2018. Winkler faces stiff competition this year from co-star Anthony Carrigan, nominated for the second time as fan favourite NoHo Hank.
The HBO Max series The Sex Lives Of College Girls was nominated for Outstanding New Series at the 2022 GLAAD Awards. It follows four first-year roommates at the fictional Essex College in Vermont, taking on the highs and lows of the best years of their lives. Spoiler: there's not as much sex as you'd expect for having it in the title of the show. It's super cute though.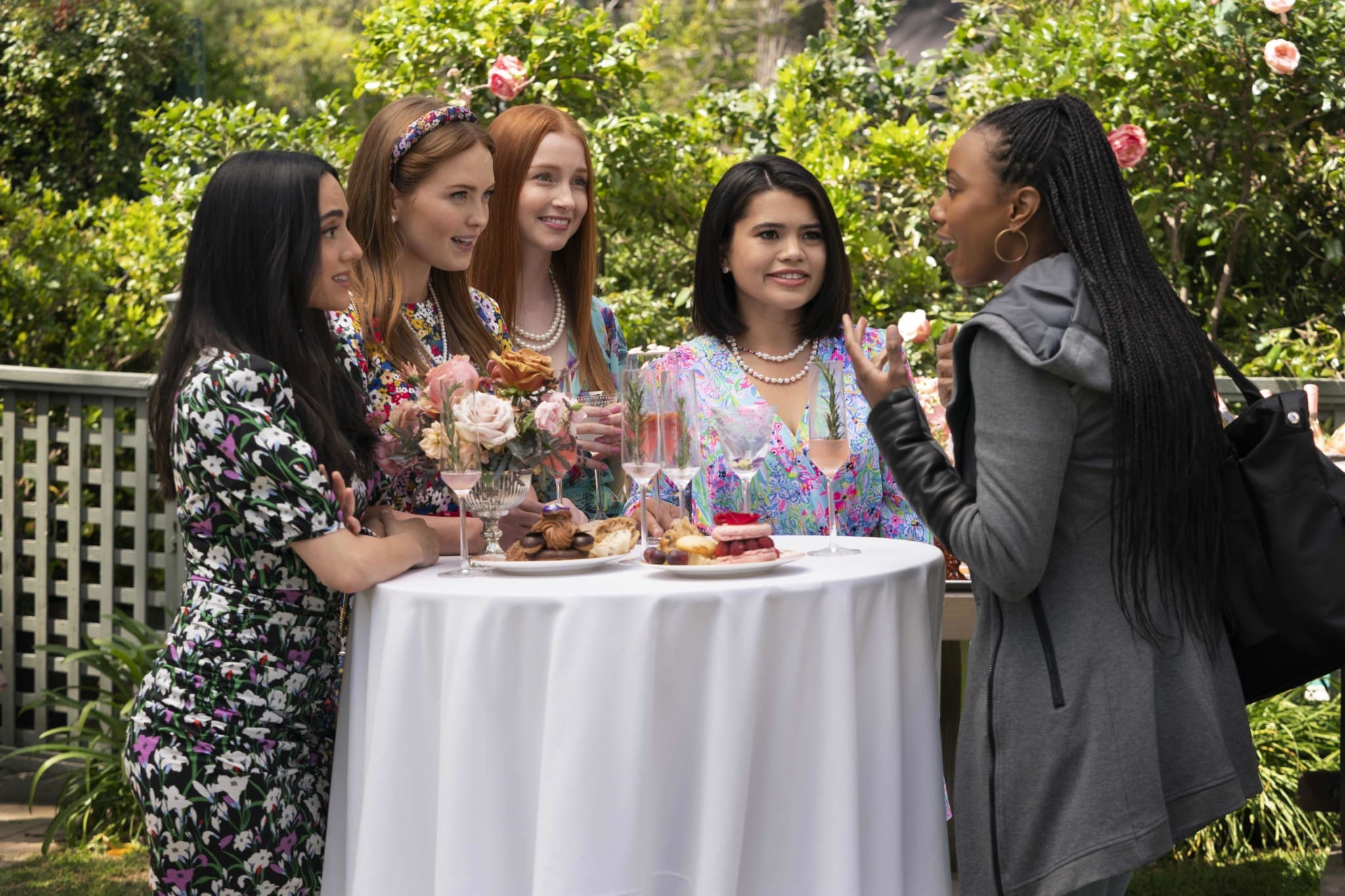 Created by six-time Emmy nominee Mindy Kaling (Never Have I Ever, The Office) and Brooklyn Nine-Nine writer Justin Noble, the series has a 97% critics' rating on Rotten Tomatoes. AV Club says, "The way the show tackles how teens cope with sudden freedom is both funny and truthful," while Rolling Stone describes the show as "Fifty Shades of Freshman." Also nominated for the 2022 MTV TV Awards Here for the Hookup prize, The Sex Lives of College Girls has already been renewed for a second season, which is great news because it comes to a very sudden and abrupt end.
Sean Bean (Game of Thrones, The Lord of the Rings) and one of the most underrated actors of our time, Stephen Graham (Boardwalk Empire) star in Time, about a prison guard and an inmate. Time was named Best Miniseries at the 2022 BAFTAs, where Bean won Lead Actor and Graham was up for Supporting Actor. Eric is a prison officer who tries to protect those in his charge, including a newly imprisoned inmate consumed by guilt for his crime. When one of the most dangerous inmates identifies his weakness, Eric faces an impossible choice between his principles and his love for his family. This one is another RT 100% rating.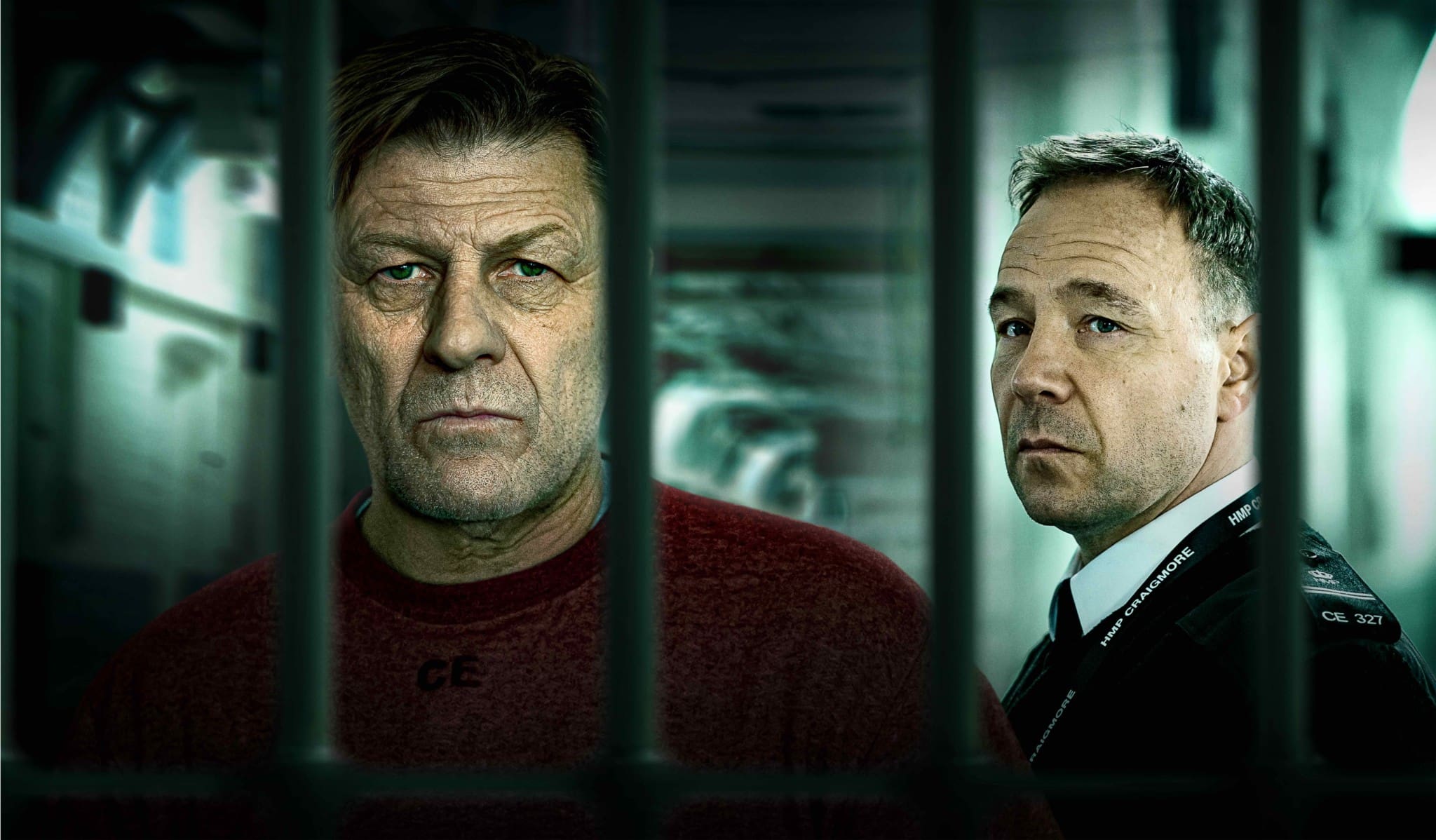 I haven't got to season two of Resident Alien yet, but season one was hilarious because Alan Tudyk (Hoban "Wash" Washburne in Firefly and Serenity) is hilarious, and if you've ever seen Death At A Funeral, well he was brilliant in that. The whole movie was (not the remake). Nominated for Best Science Fiction/Fantasy Series at the 2022 Critics Choice Super Awards, season one of Resident Alien starred Tudyk as an alien trying to pass himself off as a small-town human doctor, solve a murder, and decide whether to go through with his secret mission to wipe out humanity. Tudyk was nominated for Best Actor at the 2022 Critics Choice Super Awards for the role.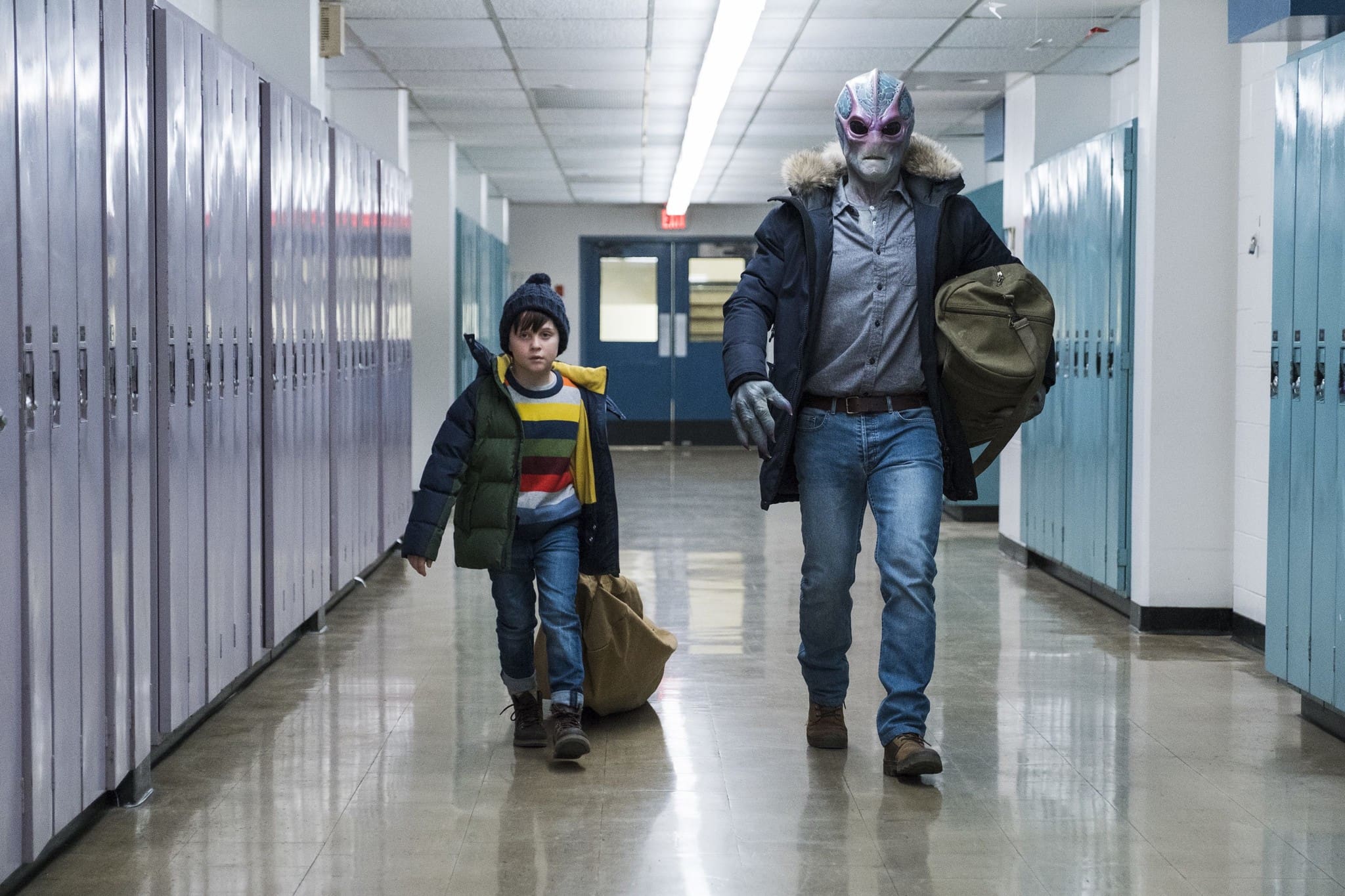 Look out for guest appearances from three-time Emmy winner Alex Borstein (The Marvelous Mrs. Maisel) and People's Choice winner Nathan Fillion (Firefly, Castle) in season two.
In Ragdoll, detectives try to untangle the case of the Ragdoll Killer, who has murdered six people and sewn their bodies into the shape of one grotesque body nicknamed the Ragdoll. Based on Daniel Cole's bestselling debut novel, Ragdoll stars People's and Teen Choice winner Lucy Hale (Pretty Little Liars), Henry Lloyd-Hughes (Killing Eve) and Thalissa Teixeira (Trigonometry, F9: The Fast Saga). Ragdoll has a 92% critics' rating on Rotten Tomatoes, with The Guardian saying this "wicked Killing Eve-style thriller will make you wriggle with joy." Okay then. Wriggling with joy is not something I associate with watching TV – that's just a bit much. I say it's a string of clever and creative murders and twists that will keep you on the edge of your seat.