ADAPTED by Trainspotting author Irvine Welsh from his best-selling novel and directed by James Strong (Broadchurch, The Liar), the highly-anticipated BritBox Original, Crime, arrives fresh from the UK on January 20, and stars Dougray Scott (Mission: Impossible 2, Batwoman) – pictured above – as DI Lennox, tasked with finding a missing Scottish schoolgirl while struggling with his own addictions.
If you enjoy gritty crime thrillers, don't miss this gripping, twisting six-parter shot on location in Scotland and featuring a high-profile supporting cast, including Ken Stott (Plunkett & Macleane, The Debt Collector, Charlie Wilson's War), Joanna Vanderham (Warrior, Legends of Tomorrow), Angela Griffin (Midsomer Murders, Holby City) and Jamie Sives (Annika, Rush, Get Him to the Greek).
Irvine Welsh's first TV series is as sharp, sardonic and grim as you'd expect, says The Independent, and "It's dark … but sexy as hell!" says Daily Mail. 
Season four of BAFTA-winning writer Kay Mellor's critically acclaimed and hugely popular series The Syndicate is now available to stream, as is season three. A star-studded "cat-and-mouse" drama, it features familiar faces such as Neil Morrissey (Line of Duty, Unforgotten) and is peppered with the comedy, pathos and high drama that audiences have come to expect. Season four sees the owners of Woodvale Kennels trying to keep their business afloat by joining a betting syndicate. After taking a gamble on the lottery and then being robbed of their prize money, they set out for the French Riviera to find the culprit and take back what's rightfully theirs. 
On the lighter side of things, Rev. and Goodness Gracious Me are streaming now, with Ashes To Ashes landing on January 27.
Tom Hollander (BAFTA winner for The Night Manager) co-wrote and stars in the sitcom Rev., that turns the "country vicar" cliché on its head. He plays a priest who leaves his rural parish to become the vicar of an inner-city London church – and finds himself looking after an urban flock with all its many problems. Olivia Colman, who has scooped Oscars, Emmys, BAFTAs and Golden Globes over the past decade for roles in The Favourite, The Crown, Broadchurch and others, features as the reverend's wife. Rev. scooped a BAFTA for Best Scripted Comedy plus a British Comedy Award for Best Comedy Drama. Well worth watching for some outstanding performances.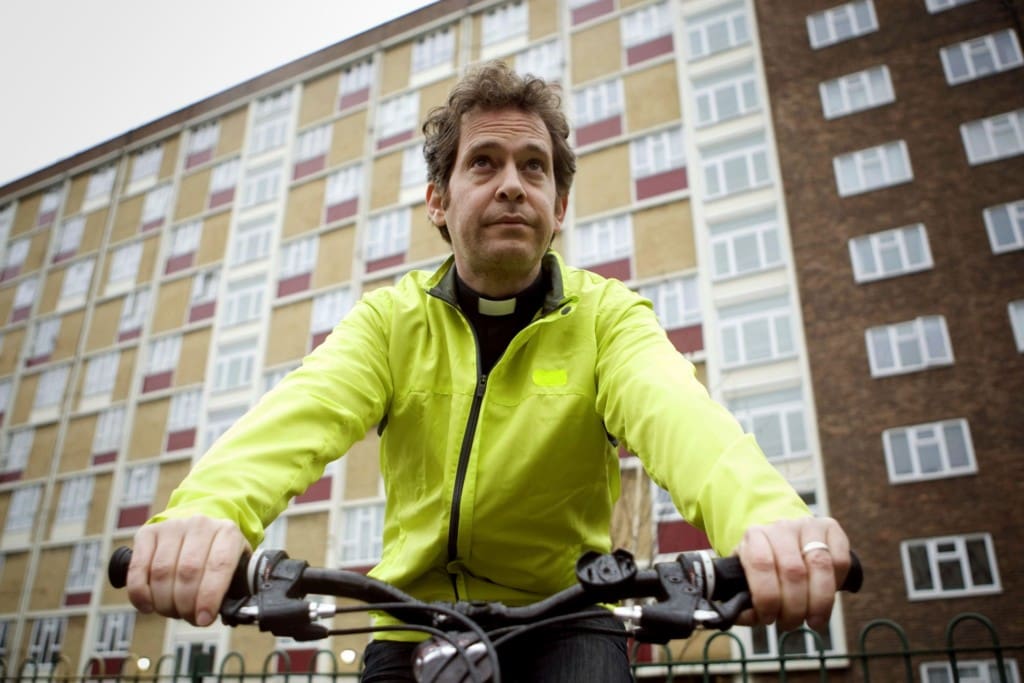 If the titles of uproarious sketches like The Delhi Tubbies, Not Saving Private Narayan and The Six Million Rupee Man tickle your curiosity, you'll fall hard for Goodness Gracious Me. Sending up British-Asian stereotypes with mischievous glee, this classic series will have you in stitches. It stars husband-and-wife comedy duo Sanjeev Bhaskar (Unforgotten) and Meera Syal (Anita And Me), who both went on to feature in the hit comedy series The Kumars at No 42. Sketch comedy at its hilarious best.
Or why not board your time machine to join Keeley Hawes (The Durrells) and the cast of supernatural crime drama Ashes To Ashes as they travel back from 2008 to 1981? Seasons one to three of the Life On Mars sequel will be available to binge this month, set to a fabulous post-punk and New Romantics soundtrack featuring songs by British groups such as The Clash, The Stranglers, OMD, Ultravox, Roxy Music, Duran Duran and, of course, David Bowie, whose songs give both series their titles.
The BritBox app is now available on Android TV, including enabled Smart TVs, Google Chromecast with GoogleTV, Nvidia Shield, MiBox and MiStick, plus Android and Apple mobile/tablets, FireTV, Samsung Smart TV and LG Smart TV.
Enjoy one week's free trial, sign up at R99.99 per month or R999.99 for 12 months, and register for email updates here. Follow BritBox on Twitter and Instagram @BritBox_ZA and on Facebook @BritBoxZA.