JENNY MORRIS, aka The Giggling Gourmet, is a household name – here and around the world. She's written several cookbooks, starred in television cooking shows which are broadcast globally, demonstrated at foodie events from Durban to Dubai, taken groups on culinary tours to exotic countries, put her name to numerous products, opened her own restaurant, and taught hundreds of people how to make delicious and easy meals at her CooksPlayground™.
I've known Jenny for many years – we can never remember quite how many – all the way to back to when she held her Monday night cooking classes in the home economics department at Jan van Riebeeck High School in Tamboerskloof. What we do know, however, is that was just before her career took off into the stratosphere. During the time between then and now, I've been fortunate to forge a friendship with Jenny and had the opportunity to cook with her countless times, at home in her kitchen and at multiple locations of the CooksPlayground™.
Such relationships permit certain liberties, one of which is the open invitation to drop in for class any time I want. While the standard signature ExperientialCooking™ course comprises weekly cooking and eating sessions, Jenny understands the often unpredictable nature of busy lifestyles, so you can tailor your attendance accordingly.
Most recently, I joined the Asian and Indian classes, taking full advantage of my "teacher's pet" status; so much so, one of the students tried to give me money for her glass of wine, because I appeared to be one of the crew. Note to self: wipe that confused look off face and take the money.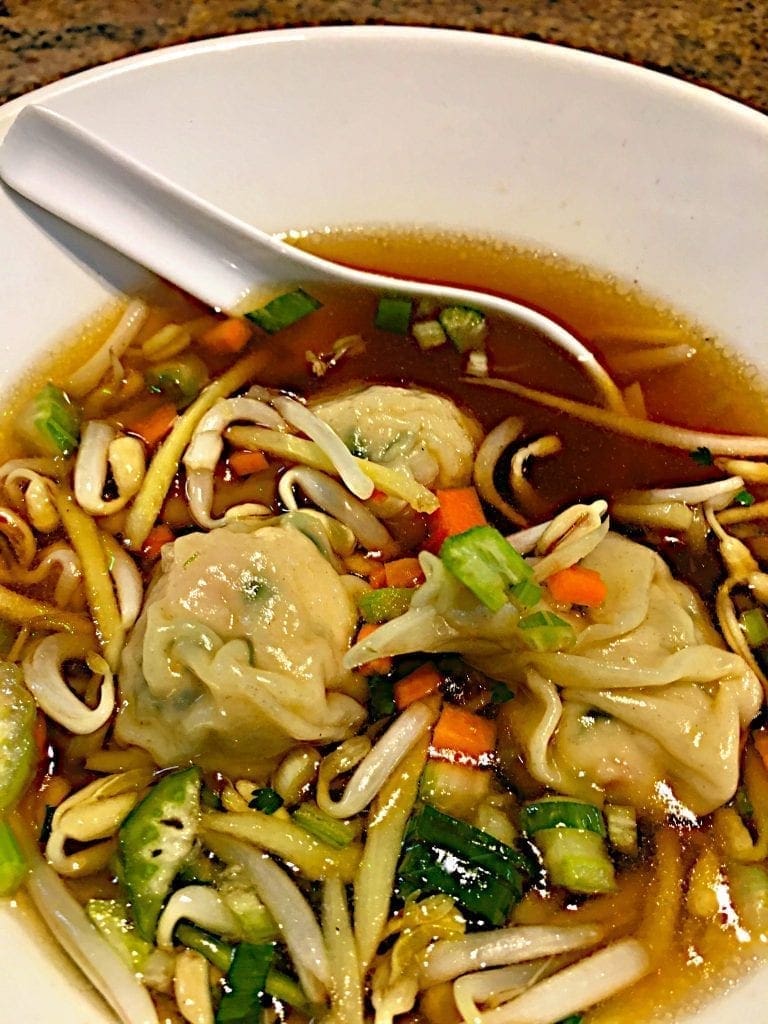 Jenny's style is, and always has been, relaxed, informal, and completely down to earth. The only thing about her that has changed since I've known her, is that she's a whole lot busier so we have to work harder to see each other. If that means going to a class, I'm okay with that.
Jenny is literally what you see is what you get, whether it's on a stage or screen, or in person. She's funny, charming, a little bit naughty, and she definitely giggles. A lot. Her food is ridiculously easy to make, and full of wonderful flavours. Even the most useless home cook will be instilled with a newfound confidence, and amazement that they too can whip up dishes like butter chicken made from scratch or a fabulously fragrant Thai red curry.
Based on Jenny's philosophy of "taking a recipe and owning it", the classes are part-demonstration as she shares her wealth of food knowledge, tips, and hints; and a large part of hands-on experience. The behind-the-scenes team takes care most of the prep so all the individual cooking stations are equipped with everything needed for that night's recipes. Jenny and her right-hand man, chef Craig Davids, are there every step of the way to help, advise, and encourage.
A class lasts around three hours, and you'll learn to make at least four tasty new dishes to wow your friends and family. At times, everyone will take a seat at the long table to enjoy their efforts with a communal meal. Quantities are generous though, so there's a high probability you'll be able to pack up a couple of takeaway containers which could last a good two days. As I write this, I'm eating last night's biryani.
Classes take place on Monday evenings, with Saturday morning classes to be introduced in April. The venue can be hired for events and functions such as teambuilding, fun interactive parties and product launches, as well as film and photographic shoots.
The CooksPlayground™, Unit 26, Level Zero, Cape Quarter Square, 27 Somerset Road, Green Point. For more information, call 021 425 3000, email [email protected] or click here.
Jenny Morris's restaurant Yumcious, open Mondays to Saturdays for breakfast and lunch, is also in Cape Quarter. For more information, call 021 418 8000, email [email protected], or click here.
This story first appeared in Weekend Argus, Saturday Live on March 31, 2018
PHOTO CREDIT: BIANCA COLEMAN