PEOPLE across the country will gather next week to celebrate Heritage Day, September 24. For many that will likely be around a fire with friends or family.
Pick n Pay shares fool-proof tips, tricks, and hacks to host the perfect culinary braai celebration.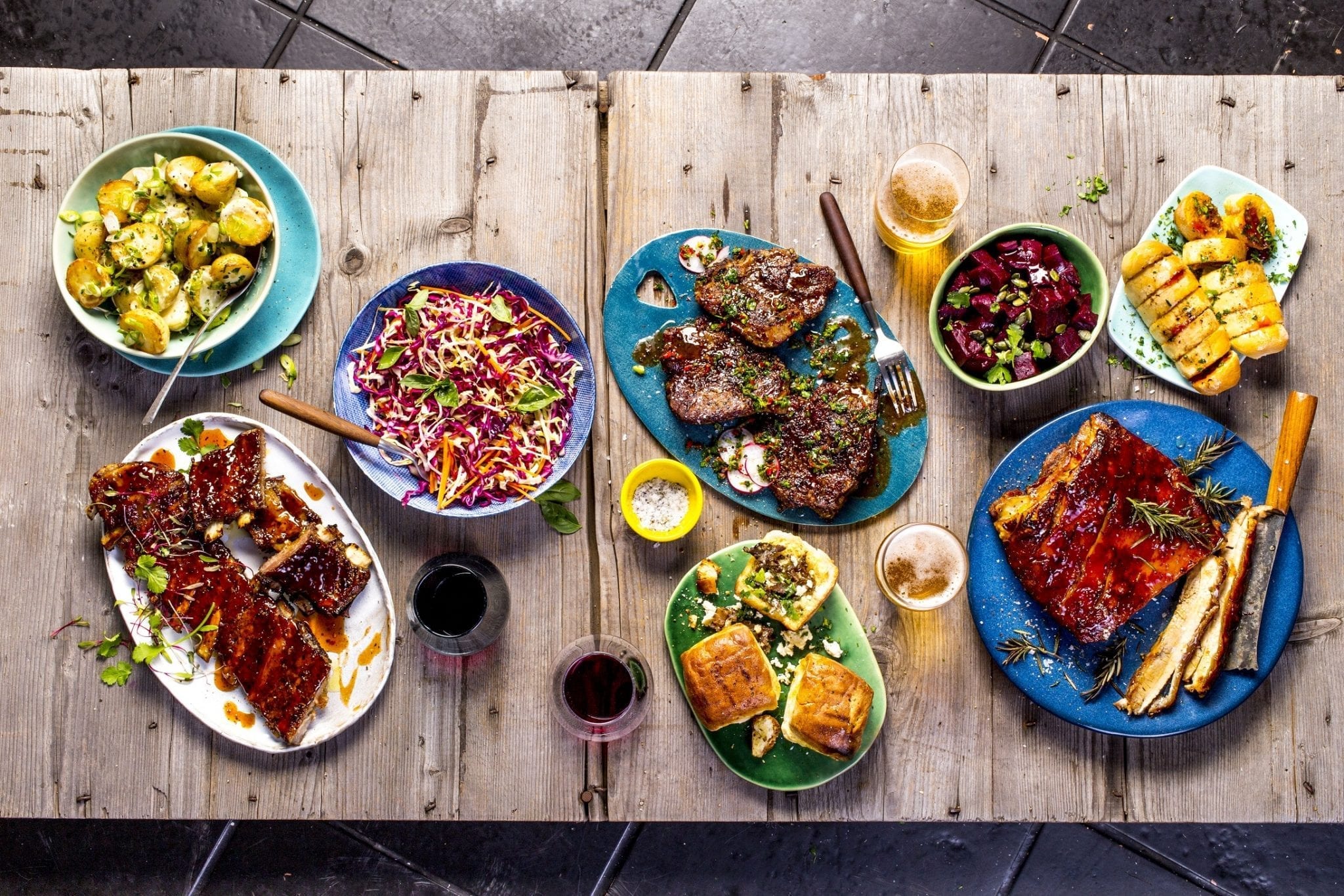 Get creative with your party starters
Make sure there is something good to snack on before the feasting begins. Incorporate starters into a braai with some spiced chicken wings. Or, grill some boerewors to create a boerie twistie platter with nacho chips, spicy tomato salsa, and guacamole. See recipe here. Easy-to-assemble platters with a spread of hummus, olives, and a mix of raw vegetables are a great healthy option.
 Create a table fest with an assortment of meat, such as lamb ribs, pork chops, easy-to-eat ribbetjies, chicken kebabs, and a range of steaks. Your guests will love the variety. For a more budget-friendly option, try different variations of chicken from a spachtcock to espetadas.
Turn your braai meat into a taste sensation with the right marinade
 Marinades add flavour to meat with the right mix of acidity, oil, and flavouring. It's best to marinate the meat a few hours before the braai to enhance the flavours and preserve the meat's moisture when it cooks. To save time, ready-marinated or pre-spiced meat is a good option.
Don't forget to have a vegetarian option. A halloumi burger with zingy slaw is a fun alternative to your typical mushroom burger. See recipe here. We suggest cooking the halloumi just before serving to prevent a rubbery texture.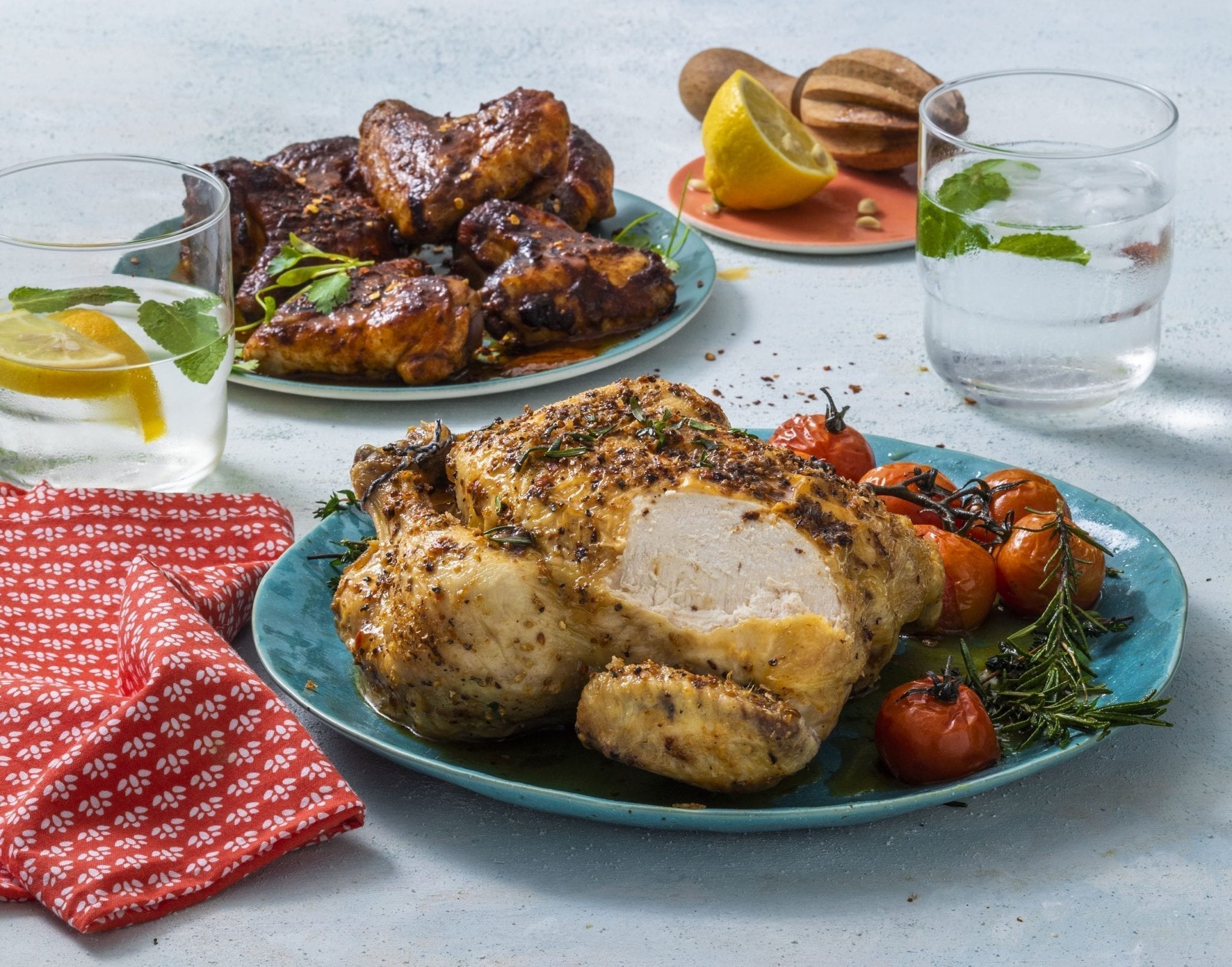 Be the boss of your braai and know the art of cooking over the coals
 Braai meat at room temp: Remove meat from the fridge 30-90 minutes before cooking, depending on the outside temperature. This will ensure even cooking, meaning the inside won't be raw or the outside overcooked
Don't turn meat too often: Resist the urge to whip out the braai tongs every two minutes as this will disturb the process of browning the meat well.
Remember, meat keeps cooking even after its been removed from the braai: Cease cooking just before you feel your meat is perfectly done – this will allow it to keep cooking to perfection before serving.
Side hustles that will impress
A great braai always needs a side dish, or three. Serve a classic accompaniment – a potato salad, coleslaw, three-bean salad, or grilled mielies – with something new. We suggest Caprese roasted red peppers: Halve a red bell or sweet Palermo peppers, fill it with bocconcini balls and baby red vine tomatoes and grill it over the braai. Serve hot with dollops of basil pesto and a few basil leaves.
Is it even a braai without some sort of bread?
 No braai is complete without a braaibroodjie of sorts. For the wow-factor, we've created an Italian twist on the much-loved braaibroodjie – the pizza braai pie. See recipe here. It will take less than an hour to make, but have people talking about it for hours, possibly days. For a no-fuss option, Pick n Pay has recently launched a new range of all the braai breads you'll ever need this summer – from a ciabatta with garlic and parsley, to biltong and feta and cheese and onion roasties, and sweet chilli mini baguettes.