INTERNATIONAL Chardonnay Day 2020 puts all eyes on a heartland of quality South African Chardonnay again this year when the noble cultivar is celebrated on May 21. The Robertson Wine Valley is not only the famous home of some of the finest Chardonnays, but one of the variety's proudest ambassadors – Van Loveren Family Vineyards.
Van Loveren's first Chardonnay vineyard was planted in 1979 – at the very beginning of South Africa's Chardonnay boom. Its first bottled wine that was made from the grape was launched in 1983. In fact, the quality of the soils and diversity of terroir of the region is such that the celebrated winery established in 1937, today not only utilises Chardonnay in a variety of blends, but also has a Chardonnay flagship wine at the head of each of the Van Loveren, Tangled Tree, Zandvliet, Rhino Run and Christina ranges.
The combination of skill and great terroir has made many of its Chardonnay and Chardonnay-blended wines consistent victors at esteemed competitions. Most recently, the Van Loveren Christina MCC Brut NV won the MCC Trophy at the 2019 Michelangelo International Wine and Spirits Awards.
It was a gratifying achievement given the grape's origins. Chardonnay originated in the Burgundy region of France but is now one of the most widely grown varieties, present in every leading wine region across the world from Chile to New Zealand. In South Africa, Chardonnay is well-known to achieve the apex of expressions on the wine farms of Robertson.
A unique combination of natural phenomena makes it so. The Karoo soils have a high limestone content that provides good growth without being overly rich. The dream climate keeps rainfall low at the most crucial periods in the vine's production cycle. The same conditions realise early-ripening, which suits the cultivar. The natural suitability for the region means less interventions are required, and a great diversity of flavour and aromas. And, Chardonnay has comparatively lower water requirements while being known for its good water retention quality.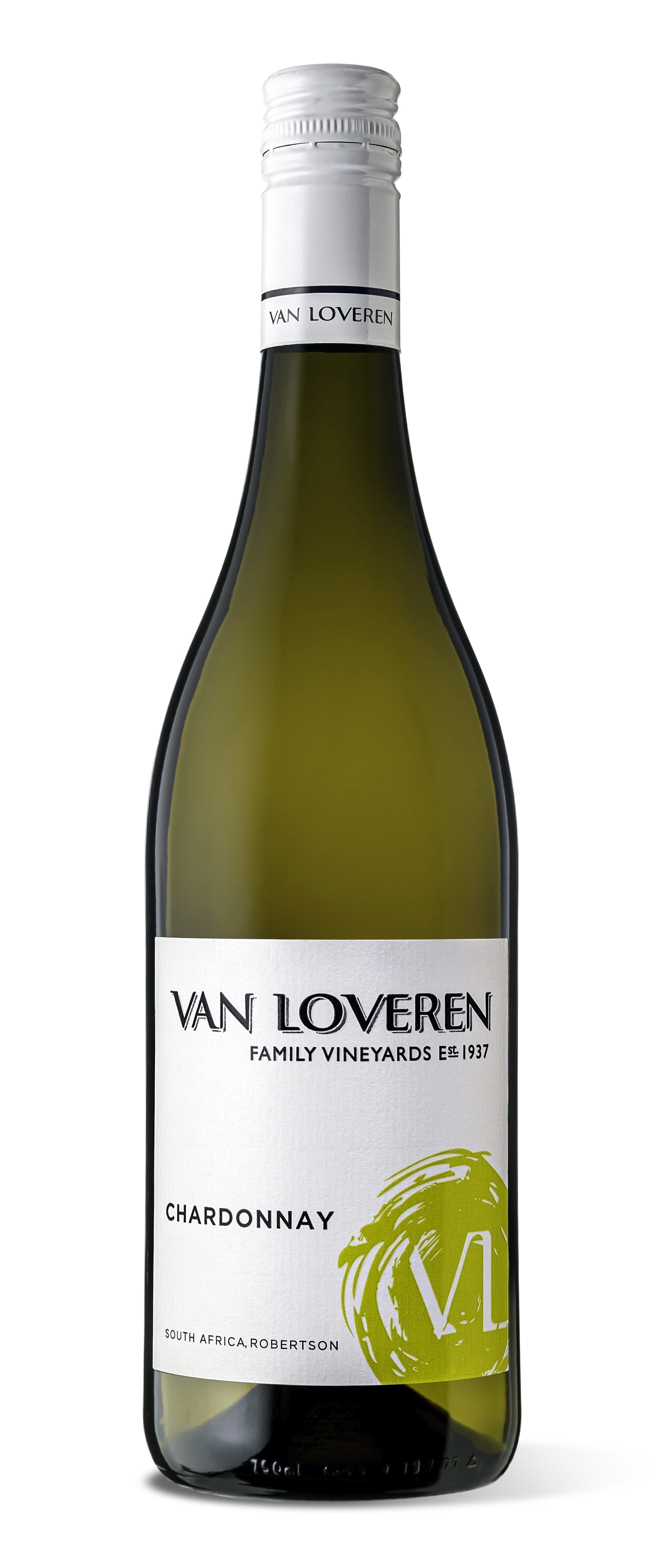 The result is a broad collection of top-quality wines made in diverse expressions and styles. Examples include elegant Chardonnays; those that showcase creaminess; others with a citrus-dominant character or tropical aspect. There are Chardonnays both rich and complex (wooded or unwooded); and, spicy too. And, of course, there are the outstanding Cap Classique bubblies. This diversity means there's truly a wine for every occasion, where a Robertson Chardonnay can be enjoyable by itself or as a sublime pairing with food.
Van Loveren's collection of wines alone is a prime example. The Christina Chardonnay is a premium quality, full-bodied and oak matured wine. Its grapes are harvested when it is coolest, at night and by hand to ensure the fruit is in the best condition. The latest vintage is standard bearer for its predecessors: well-balanced and sourced from a single vineyard. It shows typical citrus and buttery aromas, with notes of toasty oak derived from the use of new French oak barrels. It's a serious wine to accompany fine cuisine, especially good shellfish, grilled fish, rich chicken dishes and creamy pastas.
The Zandvliet Chardonnay is fermented in French oak barrels and matured in barrel, on the lees for six months. The nose expresses flavours of lime, nectarine, passion fruit and peach, with hints of butterscotch. These flavours follow through onto a harmonious palate and linger on the finish. A rich wine, it is ideally enjoyed well chilled with fine dining. Dishes of fish, pork, soufflé and cheese platters suit it well.
Lighter styles of the cultivar can be experienced in the unwooded, medium-bodied Van LoverenChardonnay. It is delicate and refreshing, bursting with fruit flavours. Beautiful aromas of pear, apple, citrus and white peach are found on the nose with a lemon freshness that lingers on the palate. It may be enjoyed with sesame-crusted chicken strips served on a bed of crisp salad, cucumber, cherry tomatoes and a honey balsamic dressing.
The Tangled Tree Chardonnay is equally lighter in style, and only lightly wooded. It is expressive with appealing aromas of butterscotch and crème brûlée, balanced by subtle intensity of fruit. The palate is round, creamy and full. It is a great partner to creamy pasta dishes, roast pork, veal, grilled fish, cape salmon, shellfish, chicken and creamy cheeses.
Similar in style, Rhino Run Chardonnay is a medium-bodied wine – dry and well balanced, with a clean citrus spritz on the nose, and light smoke and nuttiness on the palate.
All the Van Loveren wines are accessible at a range of prices. Christina Chardonnay sells for around R139.99; Zandvliet Chardonnay, R125; Tangled Tree Chardonnay, R49.99; Van Loveren Chardonnay, R69.99; and, Rhino Run Chardonnay, R74.99. Adding to the excitement around International Chardonnay Day is the special lockdown offer on these wines. Purchase your favourite Chardonnay within the Van Loveren range at less 25% PLUS free delivery (as soon as deliveries are allowed again).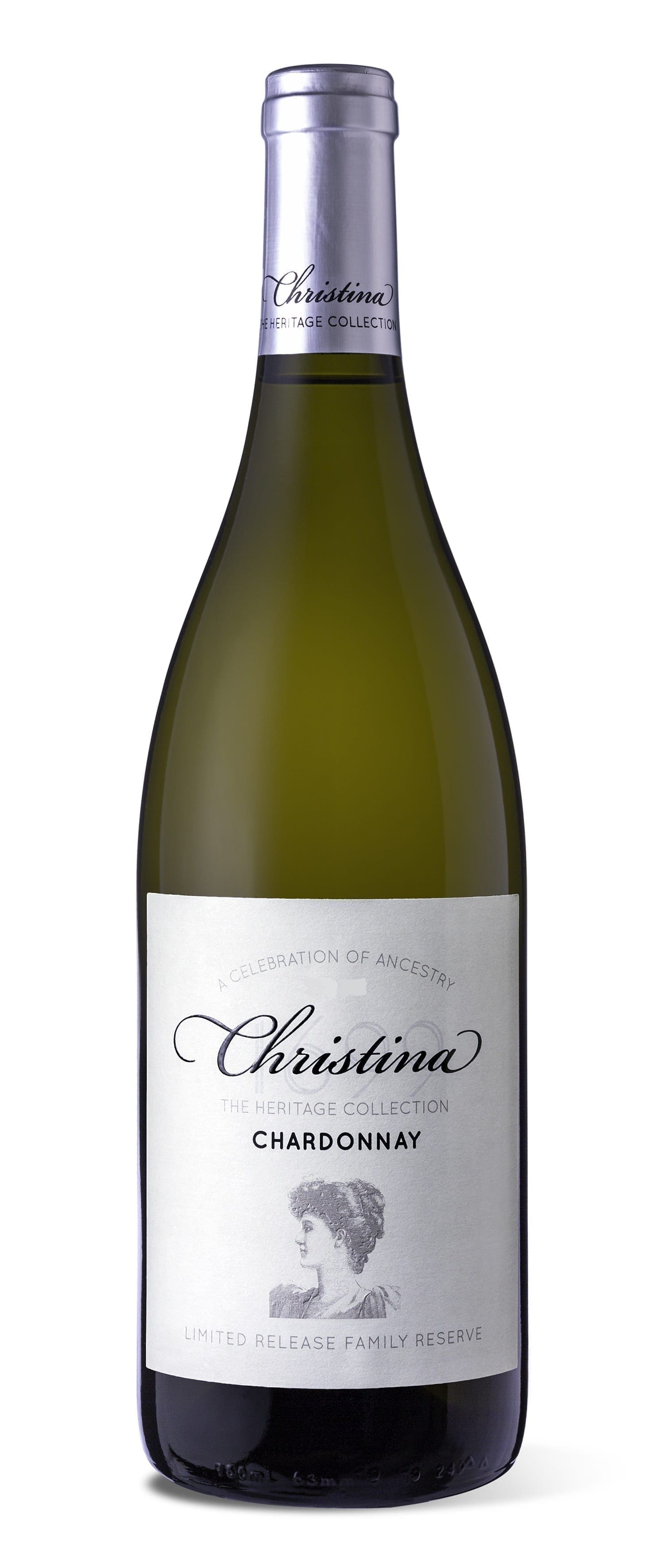 Click here for more information.
Join the international conversation about Chardonnay on May 21 and use #chardonnaysoftherobertsonvalley #limestonevalley #chardonnaygirl #chardonnayguy, #ilovechardonnay, #chardonnaysofvanloveren, #shadesofchardonnay or #chardonnayday2020.
Follow Van Loveren on Facebook; Twitter (@VanLoverenWines) and Instagram (van_loveren).